Best Content Marketing Tech Platform ~ Digiday Content Marketing Awards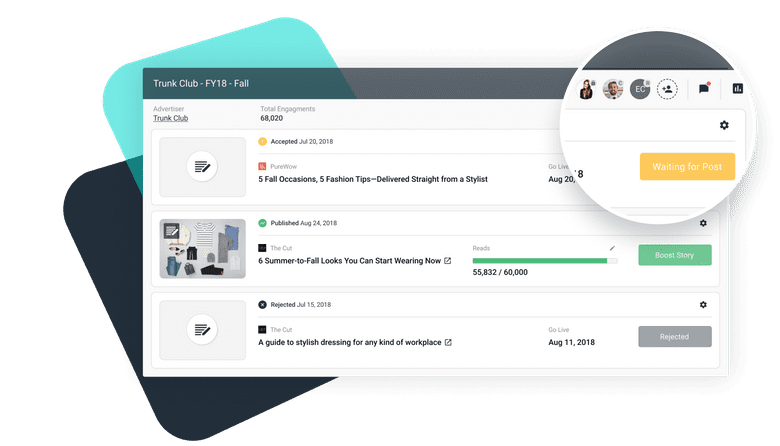 Manage Your Campaign Workflow
StudioStack's dashboard lets you manage hundreds of stories at once, without breaking a sweat. With intuitive workflows, multi-user access and client reporting dashboards, the platform centralizes your entire campaign management process.
Book a Demo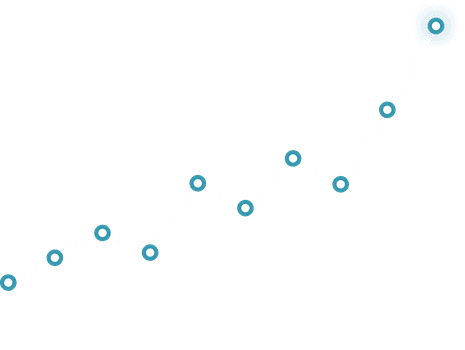 Become More Profitable
Use the amplification tool to sell additional reads on evergreen content time and time again, without incurring additional production costs. Every incremental reads-only campaign delivers a better profit margin than the sponsored content itself, using no extra resources.
Book a Demo
Monetize Your Existing Audiences
Our proprietary story amplification tool connects with your Facebook page to automatically generate ads to promote your sponsored or editorial content. This lets you drive guaranteed traffic at the click of a button — without relinquishing control of your audience.
Book a Demo
Measure Everything That Matters
Forget clicks and impressions — StudioStack's dashboard measures exactly how engaged your audience is across a wide range of content metrics including scroll depth and active reading time.
Book a Demo
Centralized Communications Hub
Say 'so long' to spreadsheets, emails, and Powerpoint presentations. StudioStack organizes all campaign correspondence, so your team can spend less time searching for information and more time creating great content.
Facebook Ad Optimization
StudioStack automatically generates numerous social ads using the headline, copy and images from your content. It optimizes towards creatives with the highest engagement at the lowest cost per read.
Real-Time Reporting for Clients
Need a status report on the fly? Simply generate a link to your client's campaign dashboard to give them access to up-to-the minute reporting.
Third Party Tracking & Integrations
Easily place third-party ad tracking scripts for view-through conversion tracking and audience retargeting. Accepted integrations include Facebook, YouTube, Twitter, Instagram, Nativo and more.
Generate New Revenue
StudioStack is integrated with the Pressboard Marketplace, a one-stop-shop for advertisers planning their branded content campaigns. Showcase your publication's content offerings and drive new leads to your sales team.
Book a Demo
Get Started by Booking A Demo
By supplying your contact information, you authorize Pressboard to contact you with more information .