by
At Pressboard, we're invested in growing the sponsored content industry, whether that involves connecting advertisers and publishers through our own platform or celebrating the incredible work of our peers. That's why we write about our favourite sponsored content campaigns every month. So without further ado, here are 10 incredible pieces of sponsored content that publishers and advertisers created together in September, 2019. You can submit your own campaigns to be considered for next month's roundup here.

State of Pay: CNBC Brand Studio + Synchrony Financial
This award-winning partnership is still going strong. This time, they're talking about how technology can improve the customer experience through a more personalized approach to retail. Working with data can help retailers adopt the hyper-specific marketing techniques that will develop brand loyalty with a new generation of consumers. This campaign also encourages retailers to improve the purchasing process with tech solutions, like AI chat-bots and more flexible POS systems.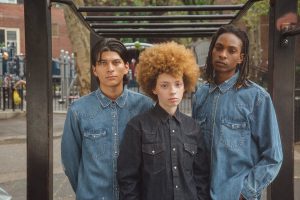 Gap Through the Decades: Gap + Highsnobiety
This campaign digs into the history of the Gap as an iconic American brand, which is celebrating its 50th anniversary this year. Fun fact: it was almost named "Pants and Discs," since its first two offerings were jeans and records. This deep dive into the design history of a single brand that mastered the art of the 'basic' is also a look into five decades of American culture.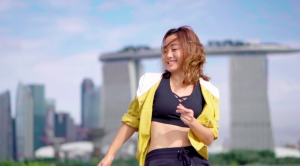 Top Performers: T Brand Studio + Nord Anglia Education
As more work becomes automated, the working world of tomorrow is where the performing arts will flourish. Thanks to technology like AI, many careers that used to be for life have shifted or disappeared entirely. A more holistic approach to education, including the arts, will give the next generation of workers a leg up. Sponsored by Nord Anglia Education, this campaign looks at the soft skills and the transferable knowledge to be gained through an education in the performing arts.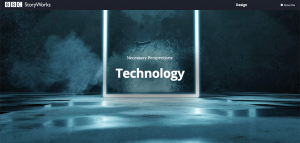 Necessary Perspectives: BBC StoryWorks + Volkswagen
When does a piece of technology go from a luxury to a necessity? This BBC piece was sponsored by Volkswagen to promote the Volkswagen Touareg, a smart luxury car with a more affordable sticker price. Visually, BBC StoryWorks provides a beautiful scroll through the different areas where technology has made our lives better, from mobile phones to smart homes, to a more comfortable ride.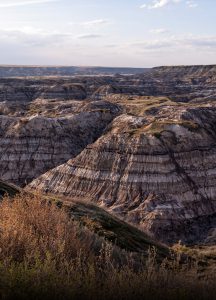 Western Warmth and Dinosaur Discoveries: WP Brand Studio + Destination Canada
Destination Canada invites travellers on a road trip to discover the dramatic landscapes and small-town charm of Alberta's Badlands. Their partnership with WP Brand Studio has resulted in this enticing travel piece with thoroughly research recommendations and high-impact visuals. You can scroll through several days' worth of food and beverage spots, dinosaur-related fun and outdoor adventures.
ACTIVATE: National Geographic + Proctor & Gamble
This campaign from Proctor & Gamble is thinking globally about the human impact of their products and how they are made and distributed. ACTIVATE is a branded partnership platform that has produced a six-part documentary series to tell stories about the root causes of several global crises we are facing — like climate change, extreme poverty and social inequality — and what people and brands are doing to step up.
A Race with No Finish Line: Mashable + ASICS
When there's no finish line in sight, it becomes a race against yourself. The beautiful Bonneville Salt Flats in Utah make a stunning backdrop for this Mashable video, where ASICS challenged runners to push their limits to see what they can accomplish with no finish line to hold them back. Runners were outfitted with ASICS' new GLIDERIDE technology to put their footwear to the test.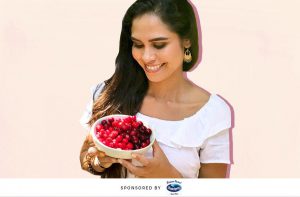 Craze-Worthy Foods: Well+Good + Ocean Spray
As a lifestyle site, well+good's readers are looking for health and wellness content that is as helpful as it is trendy. They've partnered with Ocean Spray to showcase the nutritional benefits of Ocean Spray cranberries with celebrity nutritionist Kimberly Snyder. This campaign takes the superfood trend and leverages it to promote incorporating these antioxidant rich berries into your diet.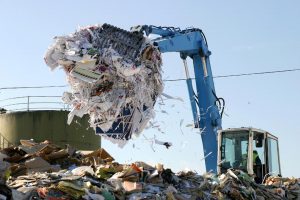 Turning the World's Waste Problems Into Energy Solutions: Forbes BrandVoice + Mitsubishi Heavy Industries
This partnership is serving up innovation and optimism, as Forbes explores how technology can transform one of our most devastating environmental problems into a climate solution. Examples include how Mitsubishi's agricultural tech is converting chicken manure from egg producers into electricity and hot water. This forward-thinking campaign isn't just promoting industrial products — it's selling us on the possibility of a greener future.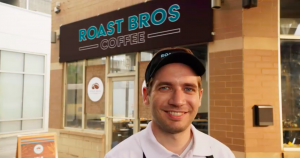 Squashuccino Season: The Onion + Dunkin' Donuts
Each fall, coffee shops can't wait to roll out their pumpkin-flavored offerings — but what if one brand managed to scoop up all the pumpkins? Dunkin' Donuts teamed up with The Onion to poke fun at the pumpkin craze and advertise their seasonal drinks. In this sketch, a rival coffee shop manager suffers when his store must make do with other autumnal ingredients, giving way to some less popular beverages, like the "Americorno" and the "Squashuccino."