by
Here at Pressboard, we believe in few things more than the power of a great story. Stories inspire us, galvanize us and move us to tears. They change the way that we view a particular issue or society as a whole. But most importantly, they bring us together.
This passion for storytelling is what originally inspired us to design a platform that allows brands and publishers to connect and craft outstanding content together; now, it's the driving force behind our book club, which delivers our favorite reads — fiction, non-fiction and everything in between — to your inbox every month. Our book review this month features Feeding My Mother: Comfort and Laugher in the Kitchen as My Mom Lives with Memory Loss by Jann Arden.
–
Inspired by her popular social media posts, Jann Arden's latest book is a deeply personal look into her transition to becoming a caregiver for her mother. Arden first expressed her frustration with watching her mother's Alzheimer's worsen in a Facebook post in 2016. Almost overnight, her post garnered thousands of messages of support from people across the country who were also struggling with the disease's toll on their loved ones.
Jann Arden is a familiar name in our household. My dad is a big fan of the Canadian icon and her music can often be heard playing at his house. When I saw her latest book on the shelf at my local library, I immediately checked it out, sent my dad an excited text (Did you know Jann Arden is also a writer? Could she be any more talented?!) and began reading.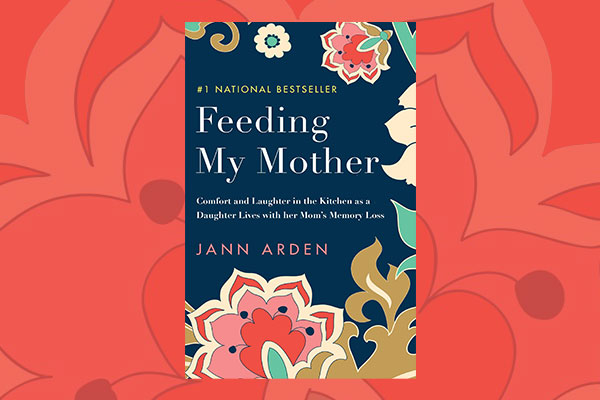 PHOTO: WWW.JANNARDEN.COM
I could tell just by the title that this book would be a heart-wrencher. So of course, I cried. But Arden completely surprised me by making me laugh, too. This short read is written with the same warmth and personality that won over hearts during Arden's T.V. and music career. Her account is honest, blunt and sometimes shocking, but it comes with just the right amount of humor to keep most of the book upbeat. She tells it like it is, describing family 'quirks' in a way that melts away her celebrity status and makes her feel more like someone you grew up around.
Her book is part diary, part cookbook, part photo album. The diary entries are intimate and poignant. Arden talks a lot about her family dynamic growing up and reflects on where each of their paths lead them. The recipes in her book are simple comfort foods and the beautiful photos throughout gives the feeling of holding a family memento in your hands instead of one-of-thousands of copies of this best-selling novel.
Arden's novel is full of joy and full of sadness, just like life is. It serves as a reminder to stay optimistic and thankful, because you never know what curveballs will be thrown at you tomorrow.