by
At Pressboard, we're invested in growing the sponsored content industry. We're dedicated to building up the industry as whole, whether that involves connecting advertisers and publishers through our own platform or celebrating the incredible work of our peers. That's why we write about our favorite sponsored content campaigns every month. So without further ado, here are 10 incredible pieces of sponsored content that publishers and advertisers created together in August, 2018.
One-part video and one-part soaring musical score, this piece of branded content by Land Rover and The Atlantic is a triumph. The viewer is taken on a drive down the beautiful Angeles Crest highway, which puts all the elegance and power of the Land Rover on full display. This is a fairly standard way to market a vehicle, so what sets this campaign apart? Who they put in the driver's seat. Acclaimed film composer Hans Zimmer (the musical brain behind movies such as Inception, Gladiator and Dunkirk) crafts a score that complements every bend in the road, effectively positioning both Land Rover and The Atlantic as companies invested in creating unique, artistic content.
Don't get us wrong: Buzzfeed makes great quizzes. But even if you go to their website solely for the listicles, you should stay for the longform content. This partnership with Keep America Beautiful is a great example of the kind of investigative work that the publisher is quickly becoming known for. The narrator takes the reader on a tour of a recycling plant in Brooklyn, NY, to help dispel some common myths about the process of recycling, such as "can you recycle something that still has food particles in it?" (the answer is yes, by the way). The first-person tone of the piece, combined with the oddly beautiful images of colorful recyclables, make for a thought-provoking and educational read.
Olay and PureWow have teamed up to create a piece of sponsored content that has all the spunk and charm of an Audrey Hepburn movie. The video's fresh-faced heroine takes the viewer through her evening face washing routine, complete with humor, clever product placement and a surprisingly catchy musical number. PureWow benefits from placing something fun and highly shareable on their site, and Olay is able to market themselves in a way that feels downright refreshing. This is the kind of one-in-a-million content idea that you'll wish you thought of yourself.
Few things bring people together better than a mutual love of cheese, right? Bothwell Cheese certainly thinks so. They believe in the power of a great block of cheddar (or swiss, or gouda…) so much that they created an entire online video channel dedicated to it. The release of The Cheese Channel (which is basically the Netflix of cheese) was promoted through a national content campaign that placed stories on Notable, Daily Hive and Narcity. Though each article is a cheesy delight, the Notable piece uses recipes taken from Bothwell's site to showcase the company's expertise in a practical and down-to-earth way, effectively positioning them as the go-to cheese maker for Canadians.
(Disclosure: this content was created through Pressboard's platform)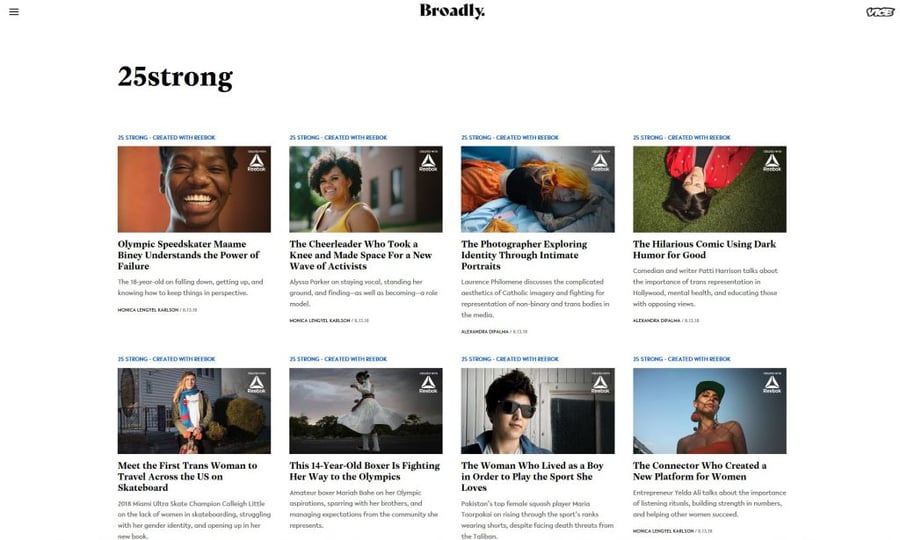 In mid-August, Reebok and Broadly released a series of dynamic articles that tell the stories of women and non-binary people who are actively working to create a better, more equal future. From Olympic speedskaters to comedians, these incredibly intimate interviews show that Broadly and Reebok understand the importance of both mental and physical empowerment — a quality which is crucial to the success of all forward-thinking, inclusive companies.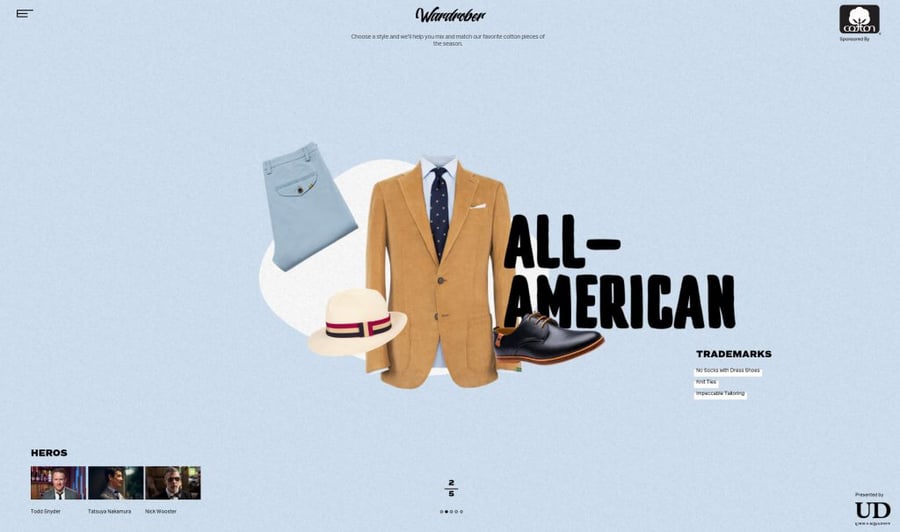 'Easy does it' is the theme of this breezy sponsored content article. UrbanDaddy and Cotton have come together to create a highly interactive and well-designed piece that offers readers five key looks to shop (Sneaker Head, All-American, Prep, Active and Trendsetter) as well as the celebrities, athletes and political figures that inspired them. Cotton gets straight to the point with this brisk read and provides UrbanDaddy with content that's accessible to everyone.
This vibrant campaign follows Chef Eduardo Garcia around the U.S. and Mexico as he explores where food comes from and what makes it such an integral part of our culture. A combination of written and video content, this branded series is made up of stunning photography, mouth-watering videos of cooking food and genuine moments of human connection. This kind of large-scale, poignant content is what Tastemade was born to do, and YETI (an Austin-based outdoor lifestyle company) makes for the perfect partner.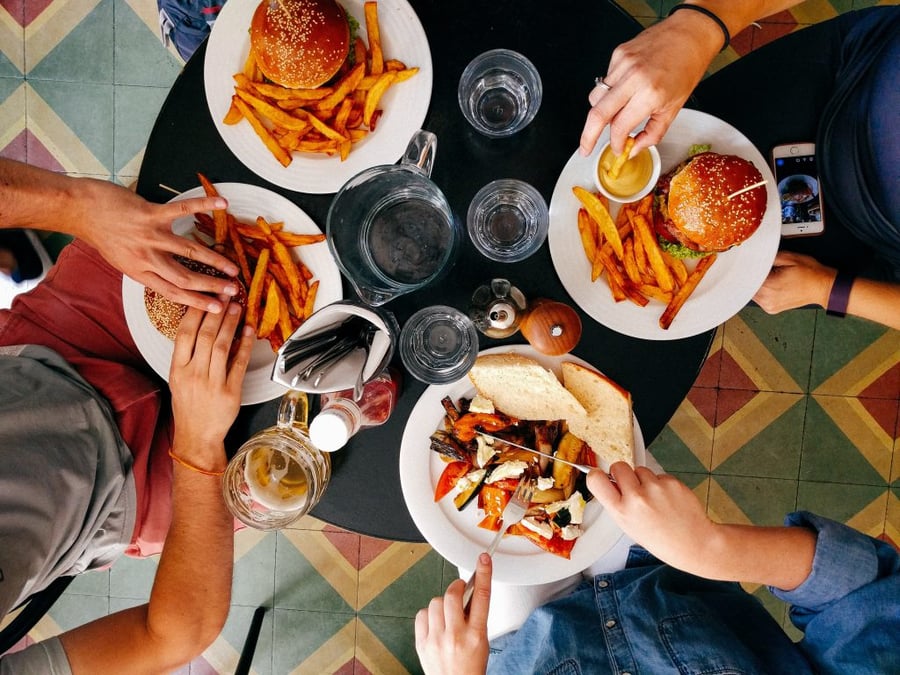 Manulife's intention with this sponsored content campaign was to create financial content for readers that was as relatable as it was useful — and with publishers like Narcity and Canadian Living on the table, the articles had to appeal to a broad scope of readers as well. The Narcity piece uses a youthful, foodie-oriented approach to managing money, offering readers tips on how to pinch pennies without sacrificing their lifestyle. This style of content appeals directly to Narcity's readers, who are always on the hunt for a great deal (especially when it involves food), and positions Manulife as a bank that keeps its customers' comfort top of mind.
(Disclosure: this content was created through Pressboard's platform)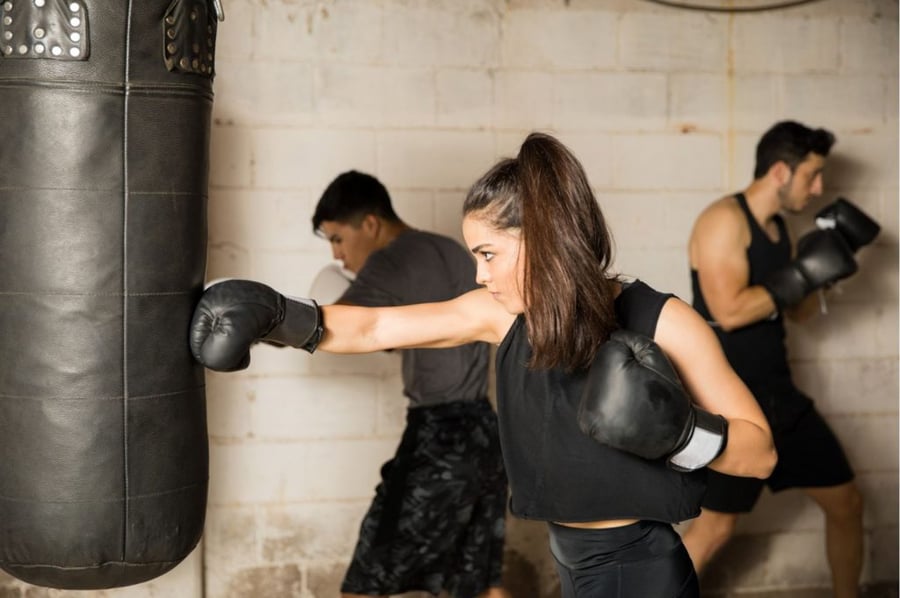 This partnership between Bustle and Hewlett Packard explores how to know when it's time to abandon ship and seek out a new career path. Though the core emphasis of this piece is on women who have actually done this (and increased their happiness as a result), the brand integration is key to the message of the campaign as well: if you're going to pull up stakes, you need the right tools to do it with. In this way, HP positions themselves as the ideal computer manufacturer for innovative professionals, and Bustle gets to share the stories of a few badass women. Talk about a win-win!
The goal of the "A Diet Coke Break With" campaign is to bring conversation that's as bubbly as a can of Diet Coke to the public, and this chat with fashion influencer Kavita Donkersley is no different. In the video, host Yinka Bokinni talks with Donkersley about travel and all things social media. This content is such a success because it captures the youthful energy that Diet Coke embodies — and because of this, is able to speak to Refinery29's audience in a friendly and familiar w