At Pressboard, we're invested in growing the sponsored content industry, whether that involves connecting advertisers and publishers through our own platform or celebrating the incredible work of our peers. That's why we write about our favourite sponsored content campaigns every month. So without further ado, here are 10 incredible pieces of sponsored content that publishers, influencers and advertisers created together in August, 2020. You can submit your own campaigns to be considered for next month's roundup here.
Engineering Hope: WPBrandStudio + NI
This August, WPBrandStudio teamed up with NI to create a three-part series, Engineering Hope, which documents the inspirational story of David Yi, an electronical engineer and Account Manager at NI. The first episode in the series, The Calling of an Engineer, showcases the incredible innovations Yi has helped bring to life; including a pediatric medical device that has saved the lives of thousands of children with heart failure.
Teddy Bears Teach Kids Spanish: NowThis Her + Ulta Beauty
In this episode of #InThisTogether, as presented by Ulta Beauty, NowThis Her showcases the amazing and adorable innovation created by Dr. Tameka Maiden. Dr. Maiden is a pharmacist, former schoolteacher, entrepreneur, and mom. Her experiences in these areas inspired her to create Cubby Love Bears, a line of interactive teddy bears that teach basic Spanish and English to young kids. According to Dr. Maiden, her motivation behind creating Cubby Love Bears was to provide a linguistic foundation for kids early on and to empower them to keep up with their learning during quarantine. Watch the video see these bears in action!
QUAYXLIZZO 2020 REPRESENT: Quay Australia + Lizzo
Lizzo and Quay are back with a second drop of sunnies! This time around, the duo have partnered with the American-based NAACP Legal Defense Fund and Lawyers' Committee for Civil Rights Under Law. Buying a pair of these star-studded sunglasses helps fund the LDF's Prepared to Vote initiative which protects voting rights and supports Black political engagement in the U.S. 2020 federal election. We'll leave off with these words from the Queen herself: "Voting is a big way to contribute and to feel like we're making a change. But the power of voting in midterm and local elections wasn't something I was taught in school. I want to be part of informing future generations of our power."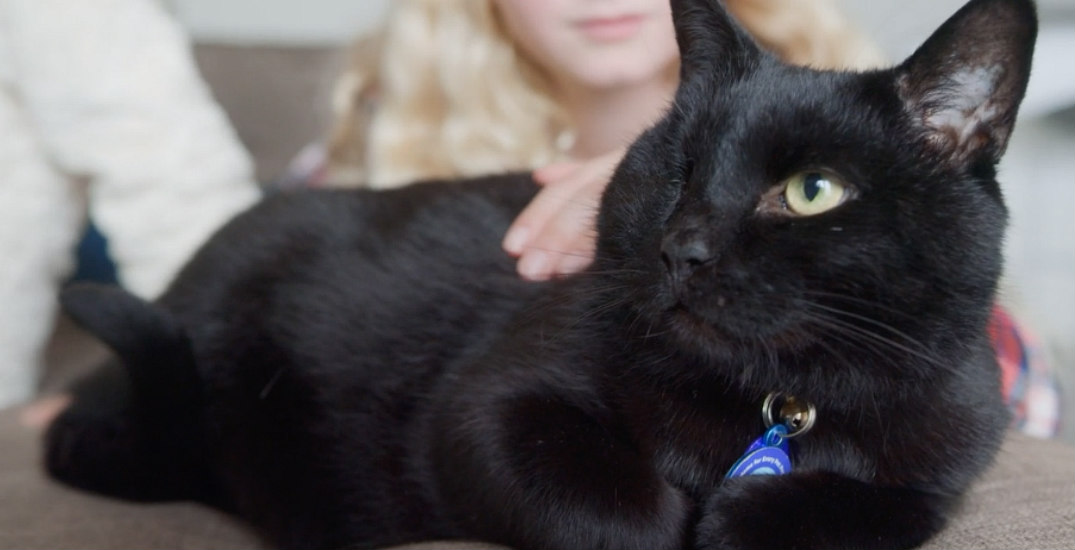 Watch this one-eyed cat find his forever home: Daily Hive Vancouver + ROYALE
Each year, there are 100,000 cats and dogs in animal shelters across Canada that are up for adoption. ROYALE is hoping to help them find their forever homes and fund in-shelter improvements with their Home for Every Pet initiative: for every $20 you spend on ROYALE products, they'll donate $5 to select animal shelters in Canada (and give you a $5 coupon for a future ROYALE purchase). This month, Daily Hive is helping ROYALE spread awareness for this initiative by showcasing Percy's adorable adoption story. Click play, sit back, and enjoy your daily dose of wholesomeness!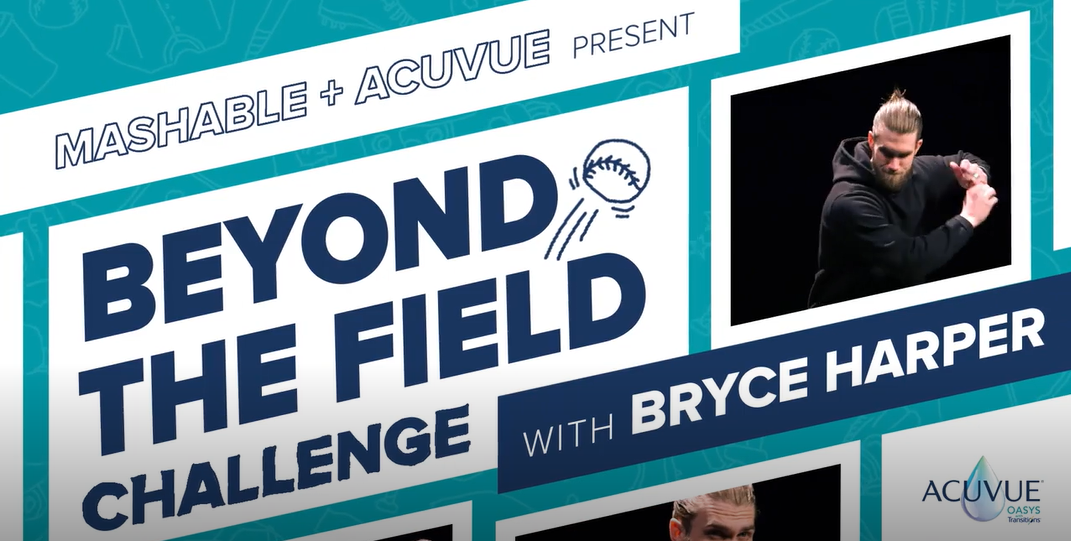 Beyond the Field Challenge With Bryce Harper: Mashable + Acuvue
If you've ever wanted to see MLB superstar and new father Bryce Harper do normal dad things, here's your chance. Mashable and Acuvue recruited Harper to show just how effectively Acuvue's Oasys with Transitions contact lenses can boost your vision by adapting to different types of lighting. Want to know how many diapers he can change on a fake baby? Click play to find out!
Maitreyi Ramakrishnan, Breakout Star Of 2020, On How She Stays Connected To Her BFF: BDG Studios + Samsung Galaxy A71 5G
Devi fans will enjoy this clip of Maitreyi Ramakrishan, star of the Netflix series Never Have I Ever, running her lines with her real-life BFF, Shaharah. Speaking through her Samsung Galaxy A71, Maitreyi gives us a glimpse into her amazing friendship with Shaharah; they're able to banter, give each other advice, and watch each other's performances (Shaharah's a writer and director!) despite the restrictions imposed by social distancing. We have to thank BDG Studies and Samsung for bringing us these 2 minutes of wholesomeness.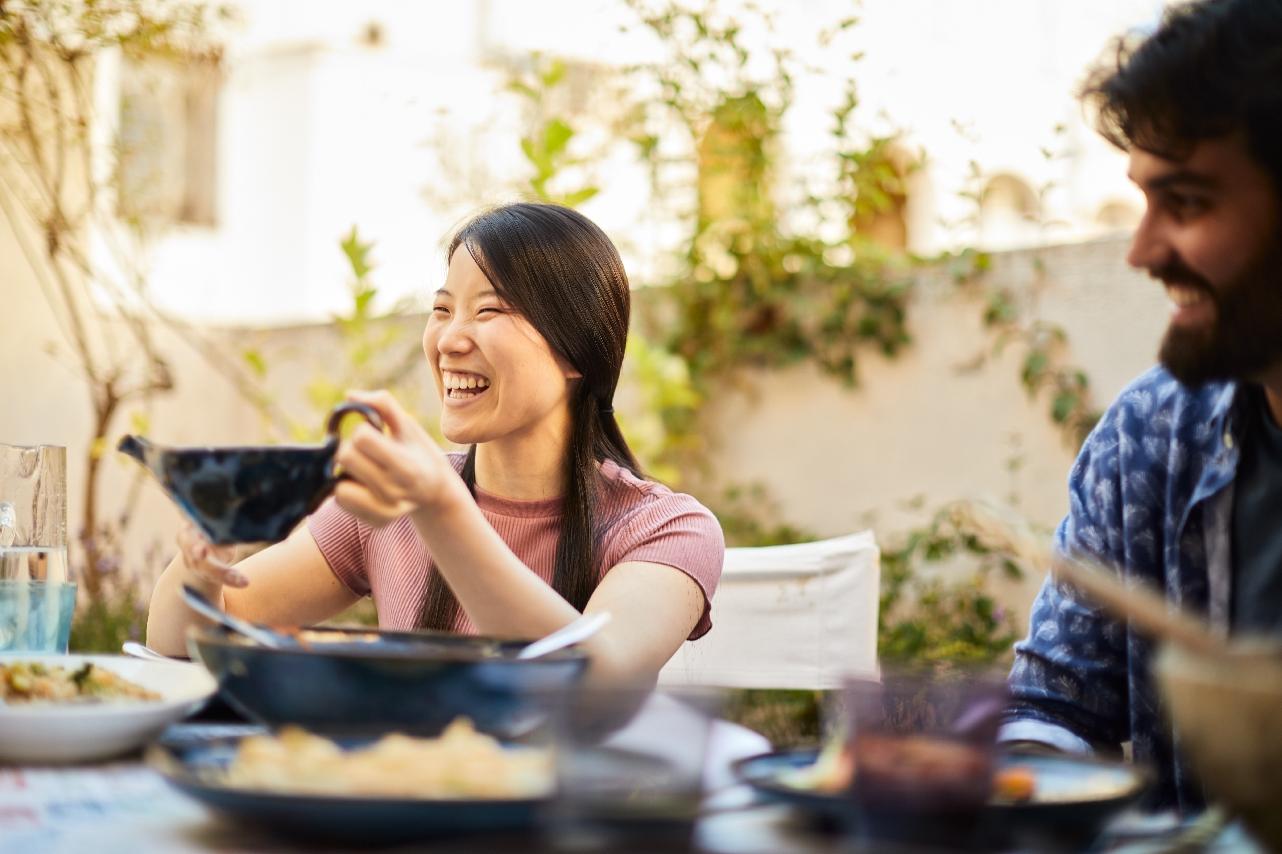 Summer Entertaining at Home: Vancouver Magazine + BCAA
In partnership with Vancouver Magazine, BCAA is bringing you some tips and tricks to make your summer home entertaining coronavirus-proof. The sun may be out and people may be itching to stretch their social muscles, but we're not in the clear yet when it comes to the pandemic. Have your BBQ and lunches, but be sure to follow the appropriate health and safety protocols.
Bold Instinct: Coty Inc + David Beckham
David Beckham and Coty Inc joined forces this month to bless us with this campaign for Bold Instinct, a new fragrance by David Beckham. This campaign celebrates individuality and features inspiring stories by three men who chose to follow their instincts toward their true calling.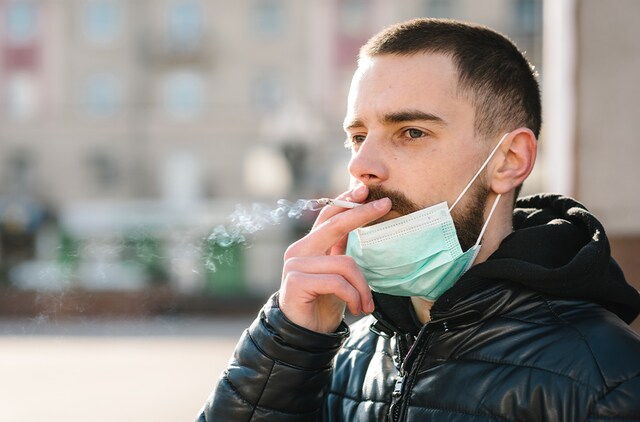 Why every aspect of your life impacts how healthy you are: WP Brand Studio + Optum
In this partnership, health service company Optum and WP Brand Studio take a holistic view on the matter of assessing health and providing "whole-person care". In the early months of the pandemic, a testing effort in San Francisco's Mission District area in April revealed that the likelihood of a person becoming infected with COVID-19 depends on factors such as income, job description, living situation and whether they can follow stay-at-home and social distancing recommendations. This should come as no surprise, but it's finally getting more medical and healthcare professionals to consider non-medical factors like the patient's geographic location, financial circumstances, and family health history to provide the most optimal care.
Michaels Pro: Emily Mackey + Michaels
Calling all artists and small art business owners: your favourite art store is now offering a special program where you can purchase your supplies in bulk at lower prices -- no membership required! With the help of IG-famous artist Emily Mackey, Michaels is promoting their Michaels Pro initiative, which is dedicated to helping small art business owners grow their businesses. Find craft materials, frames, art supplies, and more!