by
At Pressboard, we're invested in growing the sponsored content industry, whether that involves connecting advertisers and publishers through our own platform or celebrating the incredible work of our peers. That's why we write about our favourite sponsored content campaigns every month. So without further ado, here are 10 incredible pieces of sponsored content that publishers and advertisers created together in October, 2019. You can submit your own campaigns to be considered for next month's roundup here.
Volvo is changing its headline and breaking a long tradition in the automotive industry of marketing only to men. The brand sponsored the second season of InStyle's successful "Badass Women" series, which spotlights women making waves in their industries. This season features powerful feminist voices like Phoebe Robinson, Tess Holliday, and Megan Rapinoe.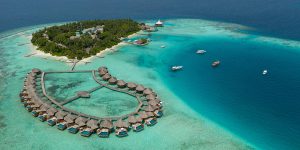 Magic of the Maldives: BBC StoryWorks + Maldives Tourism Board
This branded series shines a light on what makes the Maldives a special place to visit — with over 1000 islands, white sand beaches, and fascinating marine life to explore. BBC StoryWorks is enticing visitors with local insights into Maldivian culture, fun for families, and stunning visuals that show off turquoise waters and idyllic resort getaways.
Bringing Personal Health Data to the Doctor's Office: WP BrandStudio + Virginia Hospital Center
Wearable technology has revolutionized the way we think about our health. Smartwatches, Fitbits, and the like have given rise to "participatory health," where the wearer takes an active role in recording their own data to provide to their doctors. Virginia Hospital Center sponsored this piece to raise awareness of how personal tracking of things like your EKG or steps can help identify medical issues early on.
The Cusp: Vice + National Basketball Association
The Cusp is a Vice-produced series of documentary-style portraits of the NBA's strongest up-and-comers. The campaign doesn't just look at their performance on the court, but the journey that brought them there. The latest episode features Chris Boucher of the Toronto Raptors, following his story from being homeless as a teenager, to coming up through the G League to play for a championship-winning team. This partnership serves to acknowledge and celebrate the human stories of the world's best ballers.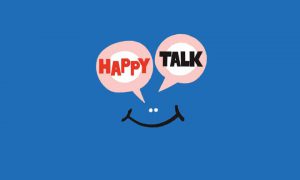 Britain Get Talking: The Guardian Labs + ITV
This campaign cleverly uses our online media consumption habits to point out how screens are taking a toll on our communication. ITV's "Britain Get Talking" initiative draws attention to how our devices can isolate us into different mental spaces, even when we're in the same room. This sponsored piece by The Guardian Labs reports on a study of the effects of screens on our mental health and relationships.
Building Worlds to Dance In: T Brand Studio + Dorchester Collection
Dorchester Collection runs a handful of luxury hotels across the world, from the UK, to California, to Paris and Rome. They've set out to be a destination for artists by providing accommodations that inspire. Their partnership with T Brand Studio has resulted in a series that traces the roots of remarkable international artists and their unique works. The latest installment features the journey of Shizuka Hariu as a dancer, architect, stage designer, and scenographer.
Wealth Management for Families: Vancouver Magazine + Prospera Credit Union
Understanding that family financial planning is a personal business, Prospera Credit Union opts for the personal touch. Being a BC-based institution, Prospera is embedded in the communities they serve. So it makes a lot of sense for this campaign to be locally-focused. Their partnership with a local publication like Vancouver Magazine allows them to speak directly to the issues facing the average Vancouver parent.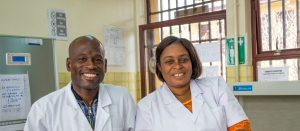 From Health to Prosperity: WSJ Custom Content + PATH
PATH partnered with the WSJ Custom Content to share how they are working towards health equity around the world. In this piece, health experts and practitioners speak to preventing infant and new mother deaths in underserved, and particularly Black, communities. They call for the large-scale implementation of medical technology that is commonplace in wealthier countries. This campaign leverages the Wall Street Journal's global audience to promote how technology and science can make the world more just.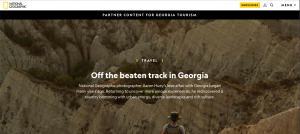 Off the Beaten Track: National Geographic + Georgia Tourism
Through the lens of one National Geographic photographer, this campaign spotlights the beautiful and varied landscape of Georgia — from waterfalls and greenery, to deserts and harsh mountain peaks. This piece digs into the rich cultural history of the country, uncovering its 13th century stone villages, and the fact that Georgia is the birthplace of wine. This is the sort of well-researched but personal travel piece we've come to expect from National Geographic — of course with jaw-dropping photography as well.
In Conversation With: The Players Tribune + Neiman Marcus
With a new season of professional basketball well underway, October saw an influx of NBA content. The Players Tribune takes a unique angle, though, partnering with Neiman Marcus to explore the culture of off-court fashion. In this video, Scottie Pippen and CJ McCollum, talk dressing for the game, feeling confident on and off the court, and using style to express themselves on the sidelines.
Feature image courtesy of BBC StoryWorks