by
We're excited to share the news that Pressboard has been named Best Content Marketing Tech Platform at the 2018 Digiday Content Marketing Awards in New York City. Each year, the awards recognize excellence in content marketing from top media publishers, brands and agencies – and this year, Pressboard is proud to stand among their ranks.
The Digiday Content Marketing Awards celebrates content that brings brands closer to audiences, across channels like mobile, social, video and more. Pressboard was selected as the best content marketing tech platform by a panel of judges representing a handful of globally distinguished brands – including IBM, Lego Group and American Express.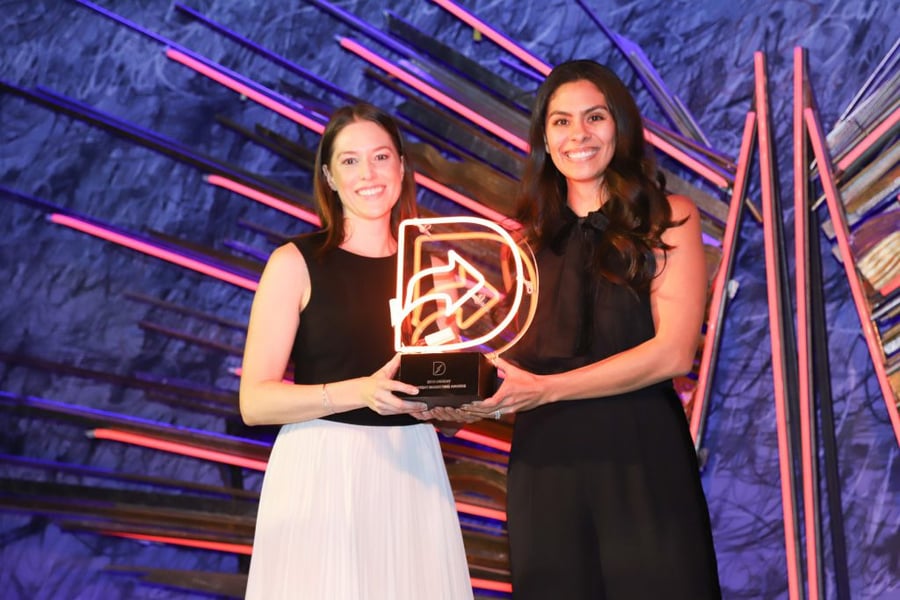 Pressboard's Trisha Stefani and Erica Cosgrove from Pressboard's New York office
We captured the title by building a platform that enables marketers to easily place their brand's content on North America's most influential media publications. You can try it out yourself by creating an account.
We're incredibly honored to receive this award from Digiday, and would like to extend our congratulations to all of the winners and finalists. The content marketing industry is growing at an incredible pace, and we're grateful to have our platform and technology recognized as a leading solution for advertisers and publishers. Thank you to all of the brands that trust us with their stories, our incredible roster of publishing partners, our investors, and our talented employees that make this all possible.