by
A visual guide to understanding how platforms like Facebook, Snapchat, YouTube, TikTok and Instagram count video views.
If you've been paying attention on social media lately, you'll notice that platforms that were once primarily text- and photo-based, like Facebook, Instagram and Twitter, are quickly being overtaken by video content. With the help of Influencers, these videos can rack up thousands, often millions of video views. But tracking the success of all of those videos isn't as simple as it used to be.
And it seems we're just getting started on the move to an all video world. Cisco Visual Networking Index predicted that video will account for 80% of all Internet traffic in 2019. Furthermore, 82% of business-to-consumer marketers expect to use video content, according to the Content Marketing Institute.
Social media platforms like Facebook, Instagram, TikTok, Twitter and Snapchat host content across platforms, and each has their own method for counting views.
As a result, a view on one medium isn't necessarily as valuable to marketers and publishers as it is on another. Here's a quick breakdown of how all the major video sharing platforms count (and charge for) views, followed by a more detailed explanation of the various metrics by platform.

TikTok
The newest kid on the block has taken the social media world by storm and is entirely video based. Each video can be a maximum of 15 seconds long and is usually overalyed with a background music track. Originally called Musical.ly and owned by ByteDance out of China, TikTok has exploded, especially among teens. TikTok has a unique algorithm which can help videos go viral, even from users with a small number of followers.
A view on TikTok is counted a soon as the video starts playing in someone's feed. This is a low barrier to count a view, compared with other platforms that require a user to initaite the play, or a minimum amount of time before the view is counted. Because of TikTok's algorithm, the user that sees the video doesn't necessarily need to follow the creator. If a video is deemed to be high quality and have high velocity by TikTok, it will automatically be placed into more people's feeds.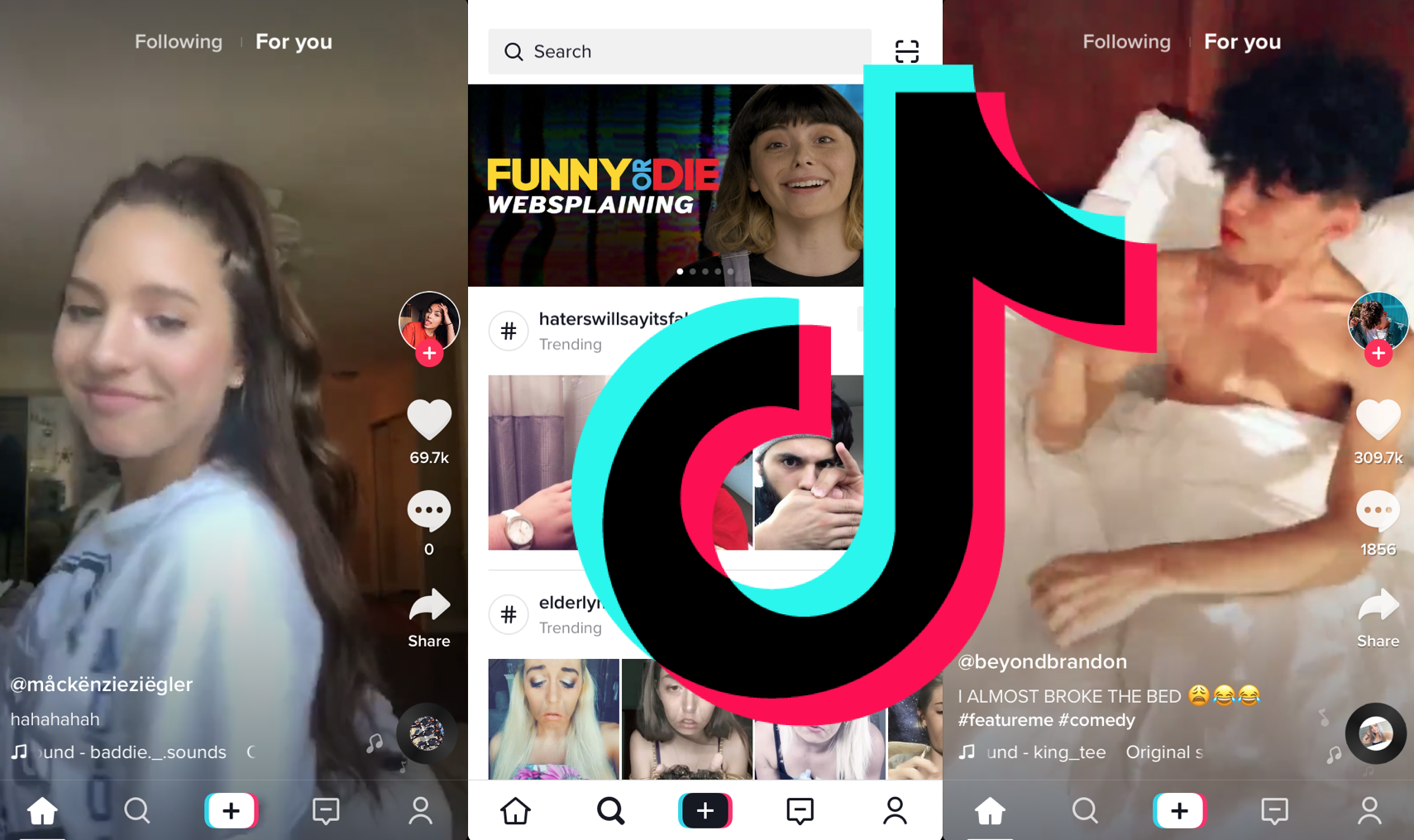 TikTok users will often replay a video over and over, which can lead to a huge number of views. Additionally users can "duet" someon else's TikTok video, which brings the both videos into even more people's feeds.
TikTok continues to expand into new markets and older demographics, even drawing the attention of President Trump.
Facebook
Facebook boasts eight billion video views per day, but they have some pretty loose criteria that qualify each of those views. Videos only need to play for a minimum of three seconds, even on mute, in order to be counted; this includes videos that autoplay in the News Feed.
While desktop videos need to be 100% visible in order to be counted, they only need to fit onto half of a mobile screen before a view is counted. Facebook also counts videos that are viewed outside of the news feed, such as in private groups or embeds, the same way.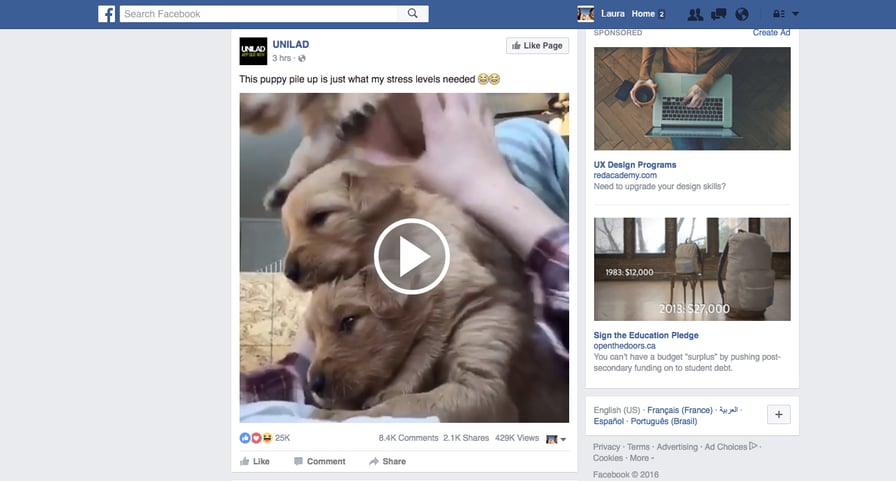 In the past, Facebook had a separate measure to count the number of people that viewed a video for 30 seconds or longer, but they have since lowered that qualifier to measure views of 10 seconds or more. When working with longer videos, marketers should pay more attention to the number of 10-second views, as it presents a more accurate picture of how many people actually watched your content.
When paying to promote video on the platform, Facebook lets you choose between three bidding options; impressions, 100% in-view impressions, and 10-second views. A 100% in-view impression is where the entire video passes on screen, but this metric is only available to advertisers paying to promote video. Depending on the kind of video you've produced and your campaign goals, the distinction between bidding options can be very important.
Still to be seen is exactly how Facebook Live will impact brands and video production. In response to the rising popularity of live videos, Facebook has tweaked their News Feed so that these videos are more likely to appear higher in users' feeds, making them a smart investment for marketers. In addition to using the same metrics as with other videos on the platform, Facebook also tracks peak concurrent viewers, which is the highest number of viewers that were watching during the live broadcast.
Snapchat
Snapchat has been growing rapidly in popularity, and now rivals Facebook's video views by facilitating over 10 billion video views per day.
The platform is unique from other social media in that users need to actively open videos in order to play them. As such, each time a video is rendered on screen, a view is counted, no matter whether that video is watched in full or for a fraction of a second. That goes for all videos, whether they're private messages, Snapchat Stories or within Snapchat's Discover section. Videos can only be viewed on mobile devices but they're always displayed in full screen.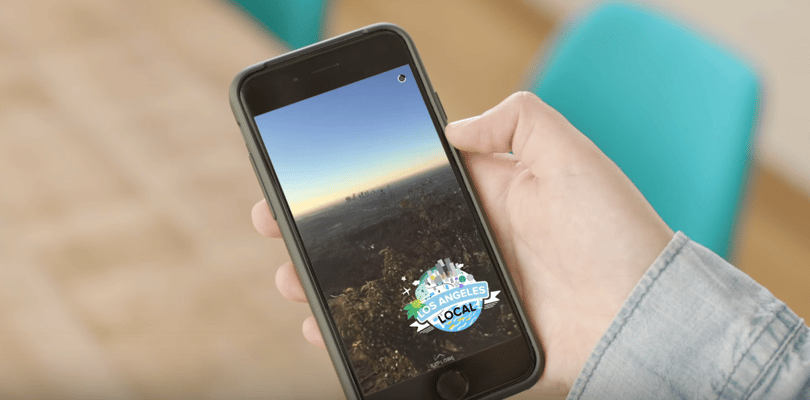 Recently, Snapchat has opened up new advertising features on the platform that are of particular interest to marketers. Advertisers will now be able to buy views on ads that run in-between Stories, but they should again be aware of what each recorded view entails.
Perhaps more intriguing is the newly unveiled Memories feature, which allows you to upload existing, pre-edited content. This sort of control allows marketers to capitalize on the immediacy of Snapchat while maintaining the control of producing video content in advance.
Instagram
While Instagram began as a photo-sharing platform, it saw an increase in video watch time of 40% in the second half of 2015 alone, according to TechCrunch.
In February, Instagram added its own video view counter, and much like its parent company, Facebook, views are counted after three seconds. Just like Facebook videos, Instagram videos auto play on mute and need to be tapped for volume.
The biggest distinction between the two is that Instagram's view counter does not record views from embedded posts or those on desktop. It's also important to note that although Instagram videos loop automatically, loops are not included in the view count. The same principles for views apply to Boomerangs, the gif-like videos that Instagram launched in October of 2015.
Instagram recently added another type of video to their platform: Instagram Stories, which is their not so subtle attempt at copying Snapchat. Videos in Instagram Stories disappear after 24 hours, and within that time period users can see who watched each video as well as the total number of views.
The platform has yet to disclose the criteria for counting videos in Instagram stories as views, but given that they've adapted Snapchat's format, it's likely that they count views the same way – instantaneously when a story is opened.
Twitter
Following in the footsteps of Snapchat and Facebook, Twitter rolled out its own auto-play feature in June of 2015, similarly requiring only three seconds of video play on mute to be counted as a view. Previously, views were counted only when a user clicked-to-play.
While videos are now posted more prominently on the platform, Twitter does not display a view counter like its competitors. Another important distinction is that videos need to be 100% viewable on any device for three seconds in order to be counted.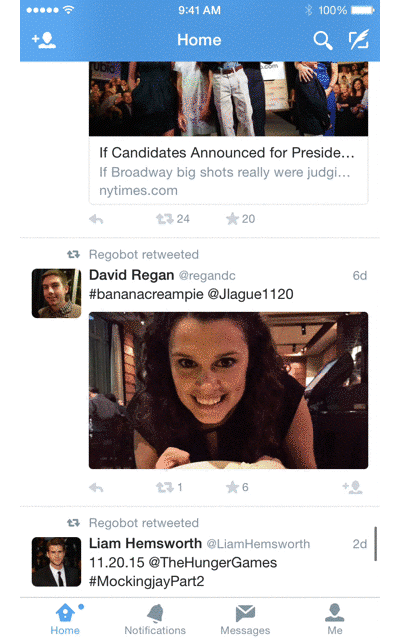 Twitter beat Facebook in the race to launch live video streaming when it debuted its companion app, Periscope, in February of 2015. Like Facebook Live, Periscope counts the number of live viewers that watched your broadcast in real time across Periscope's apps, the web, as well as Twitter.
It also counts replay views and the total amount of time spent watching the video. You can divide the total time by total number of viewers to approximate average time spent watching your video, but other third-party analytics tools like FullScope and ScopeInsights might provide you with more in-depth information.
YouTube
Of all the video sharing platforms, the original behemoth of the medium has the most stringent requirements for counting views. When it comes to advertising with Google's TrueView (pre-roll ads that autoplay before videos), views are only charged when a user watches the video for 30 seconds or more. In other words, marketers are not charged when users engage the "click to skip" button or close the video within 30 seconds.
YouTube ensures that real users want to watch a video before counting it as a view. That means that the company is constantly screening for automated bots, and anything that can be considered spam (such as auto play) will not be included in the view counter.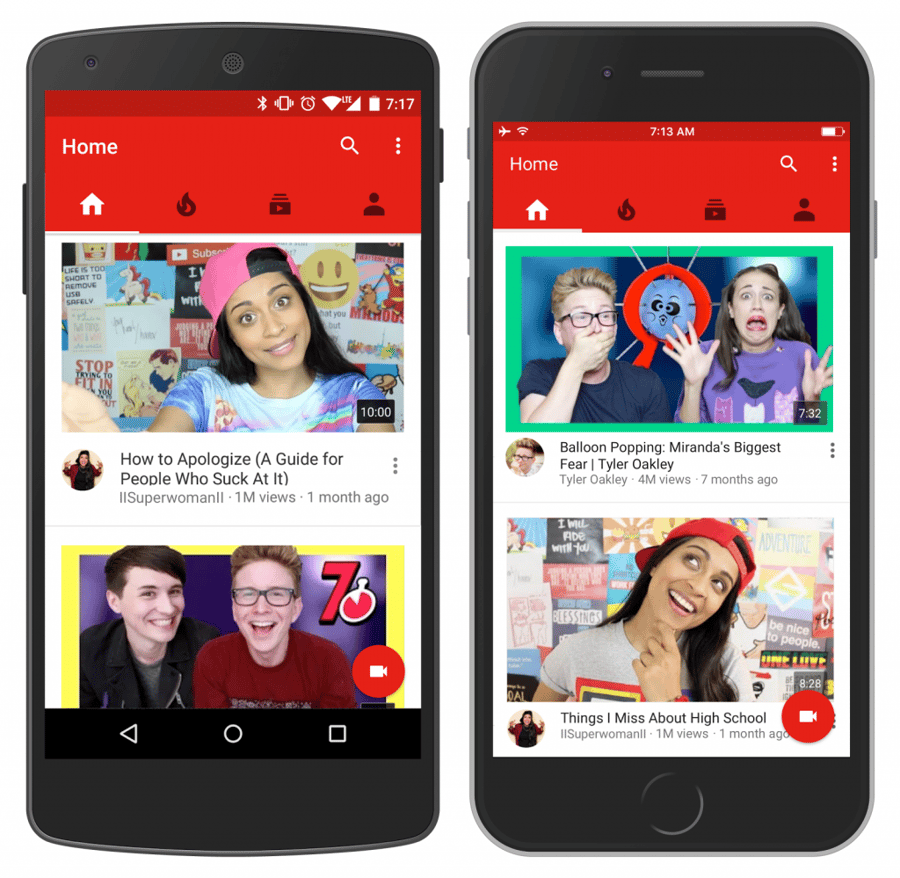 YouTube calculates organic, non-paid views in an interesting way, too. While Google keeps this information somewhat under wraps, the shared experiences of readers reveal that YouTube counts a visit as a view if a certain percentage of a video's length has been played. This means that for some videos, only 10 seconds need to be played for it to count as a view, while for others the number is larger.
The site also only counts views from the same IP address in breaks of 6 to 8 hours, meaning you can't simply watch a video on repeat in an attempt to rack up views. With such stringent requirements, it should perhaps be no surprise that 64% of branded video content is published on YouTube.
Vine
Since the Twitter-owned video sharing platform began counting loops in 2014, videos are seeing some impressive numbers, but it's hard to determine what the numbers really mean.
Videos on Vine (Vines) play continuously, adding another number to the loop counter each time a video starts over. Vines shared on other platforms also continue to add to the counter. While this allows videos to reach higher metrics much more quickly, it's hard to determine how many individuals actually watched a particular Vine.
The platform is currently beta testing longer "videos" of up to 140 seconds (they used to max out at six seconds) and differentiates them by likening Vines as the "trailer" to longer videos. Only the video creator is able to see the number of views on a video, and loops from Vines do not add to the video's view count. At this time the platform has not disclosed their standards for counting a view on these longer videos.
Unlike other platforms, Vine doesn't provide a native advertising platform, which is perhaps why the video-sharing service only accounts for 4% of branded video content. However, the platform announced that they are exploring monetization opportunities for creators through Twitter's Amplify Open program, which some are speculating will be a new video ad product that might include promoted Vines.
What this means for marketers
Considered altogether, it becomes abundantly clear that what is considered a "view" varies drastically from one platform to another. While some make it easy to rack up big numbers, it's important to consider what those views are really worth compared with other platforms and how they align with your brand's goals.
At Pressboard, we've always advocated for using qualified attention-based metrics as opposed to inflated or inaccurate vanity metrics that mislead brands into falling short of their true goals. Understanding how different platforms count and qualify views is a great first step in ensuring that your brand is monitoring the right metrics and crafting your video strategy accordingly.