by
At Pressboard, we're invested in growing the sponsored content industry, whether that involves connecting advertisers and publishers through our own platform or celebrating the incredible work of our peers. That's why we write about our favourite sponsored content campaigns every month. So without further ado, here are 10 incredible pieces of sponsored content that publishers and advertisers created together in November, 2019. You can submit your own campaigns to be considered for next month's roundup here.
Pass the Plants: WP Brand Studio + Safeway
Our American friends celebrated their own turkey day in November and content creators were not going to miss out on the opportunity for holiday-inspired partnerships. Take a seasonal scroll through this journalistic approach to the changing nature of our traditions — and how the rise of plant-based eating and the growing popularity of Friendsgiving has shifted the culture around Thanksgiving.
Mailchimp offers a set of tools to help businesses big and small jumpstart their marketing efforts. Second Act is a collaboration with VICE+ Productions — a five-episode mini-series of short docs featuring people who have changed course in their careers to pursue their passions. The creatives and entrepreneurs highlighted include a postal worker-turned-violin-maker, a financier-turned-oyster farmer, and more.
Drive to Revive: Globe Content Studio + Lincoln
Research tells us that driving actually has positive benefits for the mind, as a mental exercise and a mindfulness activity. Lincoln paired up with The Globe and Mail's branded content arm, Globe Content Studio, to dig into the effects of driving on our cognitive function and mental health. Reading this piece is a beautiful animated scrolling experience, accompanied by the soothing sounds of the road.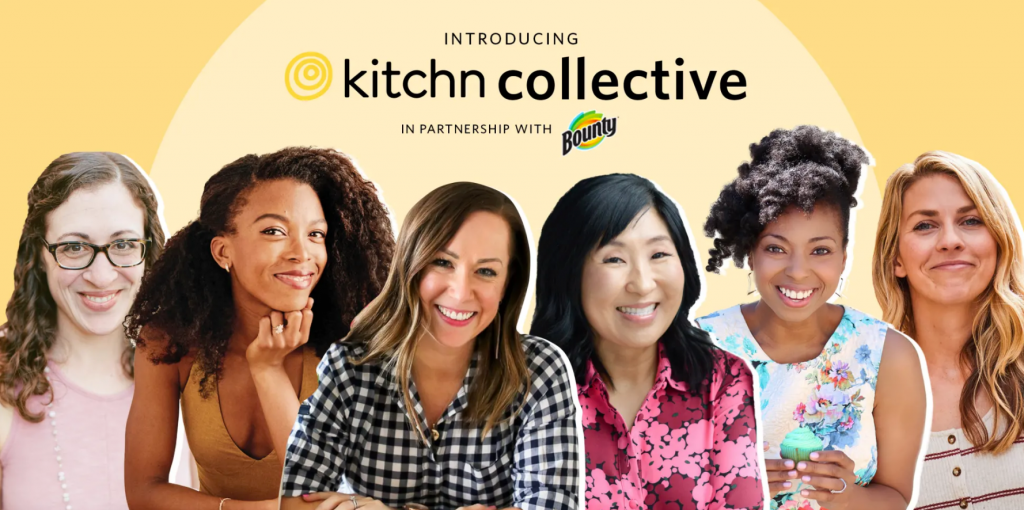 Kitchn Collective: The Kitchn + Bounty
In an effort to bring more parental perspectives to their site, The Kitchn teamed up with Bounty to launch the Kitchn Collective. The Collective is a carefully-selected group of women who double as food writers and parents. Out of this sponsorship, Kitchn readers will be treated to content from these influencers who will share recipes, meal plans, and what they're calling a "monthly virtual potluck."
Recharge Revolution: Thrive Global + Sleep Number
In the month that we honour veterans and those in military service, this collaboration between Thrive Global and Sleep Number speaks to the importance of a good rest, especially for service workers. The video follows Ben Pēna, a fire captain and war veteran and his journey with sleep, looking at the research behind sleep issues experienced by returning military servants.
Driven to Dream: Variety + Disney
Variety is known for being an all-access pass to Hollywood news, but this partnership with Disney gives them and their readers a special peek behind the curtain. This piece is about the making of Ford v Ferrari, likening the quest to build the perfect race car to their mission to craft the perfect film.
VS Bosses: Forbes BrandVoice + Ciroc VS
Ciroc VS is a brandy that takes ample time and dedication to perfect. In that spirit, the brand partnered with Forbes BrandVoice to create a series about professionals who are just as dedicated to their craft. With two episodes so far, VS Bosses has profiled the creative processes of professionals in the world of fashion and music.
Attention Adrenaline Junkies: Mashable Brand X + Adrenaline
The Australian landscape offers ample opportunity for exploration and extreme sports. The Australian adventure experience company, Adrenaline, partnered with Mashable's branded content studio to connect local and visiting thrill-seekers with unique Australian adventures. This checklist offers advice on finding the right experience for you, finding an adventure buddy, and knowing your limits.
The Benefits of Being Multilingual: T Brand Studio + Qatar Foundation
An estimated 60% of the world's population speaks two languages or more. With the upward trend of multilingual speakers, school systems around the world are struggling to keep up. Looking at multilingual education in Qatar, this partnership investigates the benefits of speaking multiple languages on social, cognitive, and linguistic abilities — and how education plays an important role in developing these skills.
NBA Desktop: The Ringer + Mountain Dew
The Ringer and Mountain Dew are bringing levity to this NBA season with a series of videos on the important, wacky, and weird moments of the league on and off the court. Their host, Jason Concepcion, explores the big questions, like 'who gave Dion Waiters those weed gummies?'; 'is Carmelo Anthony back for real?'; and 'what does Michael Jordan have against Steph Curry?'