2020 was a weird year. The stories told by brands and publishers follow the rise of a pandemic, the challenges of a hard hit economy and the social upheaval of a world frustrated with injustice. During a time when a sales message came across as tone deaf at best, and offensive at worst, telling stories that are empathetic to what is happening in the world has never been more important.
As production moved from elaborate on-site shoots to Zoom conference calls overnight, we truly saw how creative this industry can be. Congratulations to all the publishers, influencers and brands that were able to put out incredible creative work this year, that alone is an achievement you should be proud of.
Here are the Top 100 Branded Content Partnerships of 2020.
Note: Ranking any type of creative work is incredibly difficult, beauty is in the eye of the beholder as they say. Pressboard receives hundreds of submissions, in addition to the thousands of campaigns that are measured through Pressboard Studio software each year. Campaigns are evaluated using a 50 point system. Points are awarded for utility, originality, production value, partnership fit and performance. Without a doubt there are campaigns that we have missed that deserve to be on this list. If you have a great branded content campaign, we welcome submissions for future consideration through this submission form.
---

Informative, timely and ambitious. Business Interrupted provides insight and guidance to executives navigating a suddenly precarious business landscape due to the COVID-19 crisis. In a series of daily videos, EY experts share practical advice to help companies manage the short term and develop a strategic vision that will enable them to bounce back stronger in the long run. Despite huge logistical hurdles due to the pandemic, EY and the CNBC branded content team was still able to create a series of 38 daily episodes. The campaign leverages a challenging moment in time to create an opportunity for insightful, actionable storytelling that positions EY as a true thought leader and solutions provider.
---

Hurricane season in the United States starts on June 1 and ends on November 30, the 6-month period when conditions are ripest for tropical storms. From power outages to floods to severe property damage, tropical storms pose huge risks to people and places. USA TODAY and Duracell came together to create a Hurricane Preparedness Headquarters, offering advice, a prep kit builder and stories from survivors. From custom-designed infographics and videos featuring character-driven narratives and animation, all produced by USA TODAY's GET Creative, while in a pandemic.
---

As the pandemic put a screeching halt on international travel Destination Canada had to quickly adapt. The focus moved to local tourism and showing Canadians everything that their own backyard has to offer. The series Joins British Columbia locals, Nat Geo filmmaker Bryan Smith and his wife Lise-Anne Beyries, on a seven-day tasting tour around their home province's premier grape-growing region: the sun-splashed Okanagan Valley. Discover dozens of wineries in the Okanagan and venture north to the Thompson Valley. The campaign was awarded the highest engagement of the year by Pressboard for the incredible amount of time viewers spent with the content.
---

The Dad saw a gaming community starting to take shape organically among their readership; meanwhile, Kraft Foods recognized in this group an opportunity to connect with their target audience for Planters. Enter: The Dad Gaming League, Presented by Planters. This is more than branded content, it's an entire world, complete with tournaments, merch and memes. Since it launched in August, the campaign has reached more than 3 million people, and garnered more than 110,000 followers across 4 channels, and 11 Facebook groups with 30k+ members.
---

Emotional well-being is closely tied to sound. So when workdays are filled with the continuous distraction of notifications and digital noise, we can lose focus, confidence and productivity. The Washington Post and Citrix have created a truly immersive audio-driven experience that rethinks workplace noise and explores how sound can empower a more mindful, human, way to work. The thoughtful interactive app not only lets you listen to soothing sounds, but lets you mix your own and share them with friends and co-workers. "Burnout in the workplace is costly and unhealthy. That's why to be our best, we have to find moments of mindfulness," says Amy Haworth, Chief of Staff, Office of the EVP Human Resources and Chief People Officer at Citrix.
---
How does the way a teacher pronounces a student's name impact their education – and why does it matter? The Qatar Foundation and Vox Creative's Explainer Studio partnered on an in-depth Explainer Video featuring remote interviews with students and educators across the world sharing vulnerable, personal stories. Original research and evocative animations brought it to life, with clear takeaways. The secret to pronouncing someone's name if you don't know how? Just ask. To many students, the act of inquiring is meaningful in itself. Teachers shared that it fundamentally impacted their interactions with students. The Explainer is a meaningful resource for educators and students alike that transcends the traditional idea of what branded content can achieve.
---
It's not often that a US Presidential election takes second place in the news cycle, but 2020 was not a normal year. With a pandemic raging, the country's future at stake and a highly polarized American populace, Snapchat and premium publisher The New York Times's Brand Studio helped bring the election discussion and the voices of Gen Z to the forefront. Featuring five young people that are making their voices heard and accompanied by the unique illustrations of 23 year old U of Connecticut grad Scheba Derogene, the piece takes the message off of youth-focused platforms such as TikTok and Snapchat and brings it directly to the influential New York Times readers.
---
As the world continues to contend with COVID-19 and many parts of Canada are under lockdown, small businesses are struggling to stay open and make ends meet. No doubt, the holiday season is a big revenue generator for small businesses, which is why Narcity and Interac wanted to raise awareness of small businesses in our local communities and encourage shoppers to shop local.
---
Timing is everything. Launched right at the onset of the pandemic in North America, as people started seeing their neighbours — and their investments — struggle through unprecedented times. The Globe Content Studio partnered with RBC to answer all the queries a curious investor could have. The series covers investment do's and don'ts, ethical investing, and managing risk. The episodes are hosted by Canada's favorite finance guru, Melissa Leong.
---
How do you upgrade readiness in the safest city in the world? Looking down at the sprawling Tokyo cityscape from one of its super-modern high rises, it is hard to imagine all that the city has survived. Over the centuries, Tokyo has been ravaged by fires, earthquakes and floods. Each time it has bounced back, evolving to become more resilient and ready. Bloomberg Media Studios and the Tokyo Metropolitan Government have created an in-depth look not only at Tokyo's ability to protect itself from natural disasters but the readiness to take advantage of new technologies such as autonomous driving and 5G.
---
Luminaries are individuals who have that extra spark of zeal, passion, and determination that inspires others. They accomplish astonishing goals by pushing themselves to and beyond the limit. In this series, Insider and Lincoln are celebrating a special collection of women Luminaries and exploring not only their achievements, but the determination that got them there.
---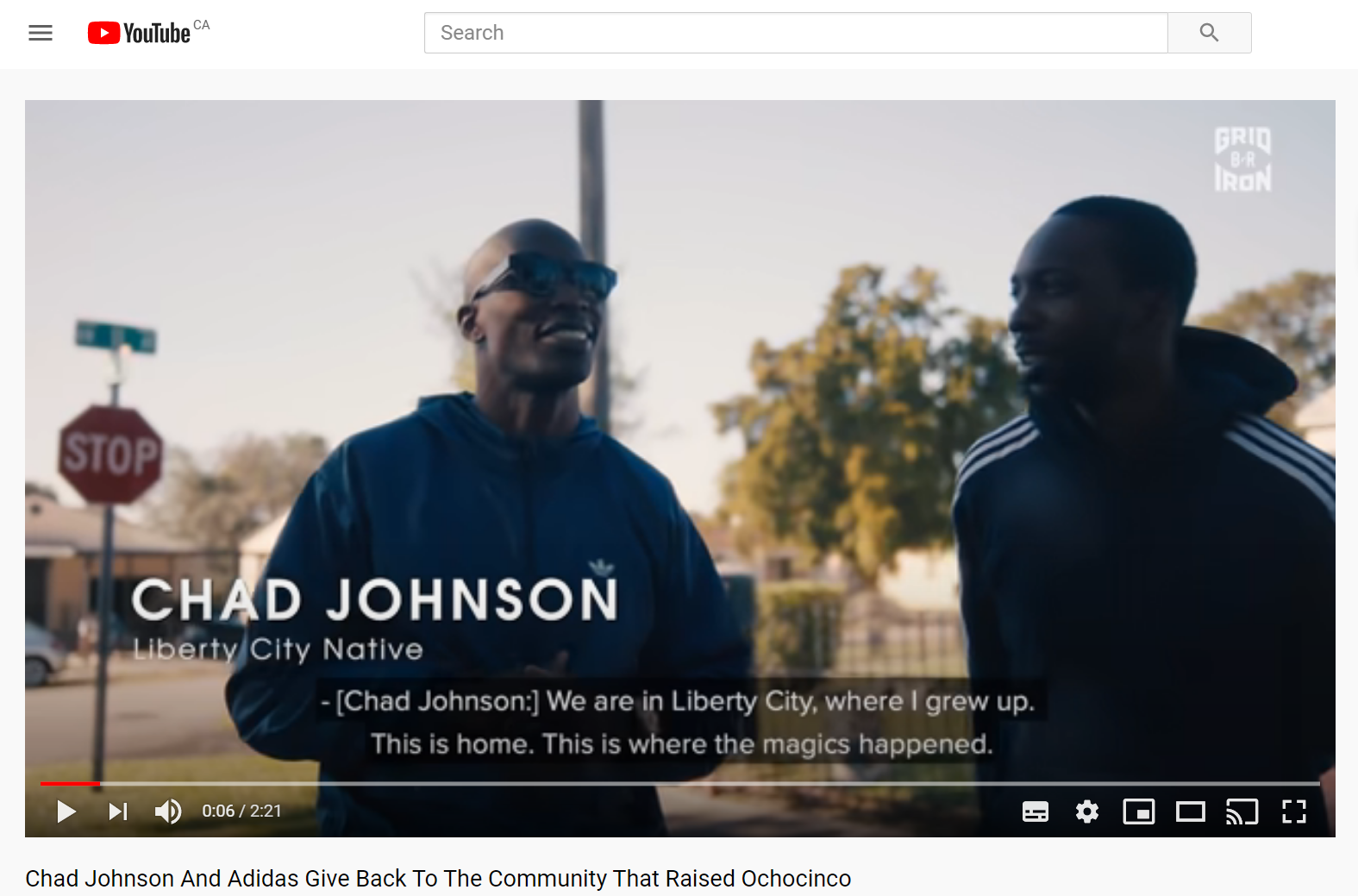 The next generation will always have an inspiration from their community. This series of 5 videos from Adidas and Bleacher Report follows athletes as they revisit the places where it all started. The series also highlights Adidas' deep commitment to these communities, including building a field at Miami Edison, the first turf field in Miami-Dade County. The specific activations occurred during Super Bowl weekend in Miami, and NBA All Star Weekend in Chicago. Bleacher Report told the behind the scenes story of how Adidas leveraged its resources to improve the lives of young people.
---
HBOMax's American Pickle tells the story of a man pulled out of his time and dropped into an unrecognizable future 100 years later. This interactive article brought the Daily Beast's analytical lens ("but what if this really happened?") to the fantastical events of the film. Readers could toggle between statistics from 1920 and 2020 to better understand the premise of American Pickle and the struggles that Herschel Greenbaum faced adapting to our modern world.
---
Choosing the right education for your child is hard, and finding information on individual schools is messy. This campaign is a collaboration between the Postmedia Content Works team in Montreal and 12 local private schools which aims to solve some of that problem. The interactive feature provided readers with a detailed look at private education and a comprehensive guide to the city's private schools. The feature included advice from leaders of each of the participating schools and an interactive quiz testing readers' knowledge of Quebec's school system.
---
In a new series launch, GQ SPORTS partnered with Goldman Sachs to talk about how young athletes spent their first big paychecks. From cars, to jewelry, the athletes also described the importance of savings, and how much they put away for the future. Performance-wise, this has become GQ SPORTS biggest series to date - averaging 2.5M organic views per episode. This is a unique example of a branded content program that became so popular it evolved into an ongoing series.
---
Whether you're gathering in your living room or on a video call, no holiday celebration is complete without some seasonal food and drinks. The Spruce Eats partnered with Crown Royal to come up with some festive pairings that fit any kind of situation.
---
We've seen WP Brand Studio and Optum create meaningful content in the past, a previous campaigns tackling the opioid crisis comes to mind, and 2020 was no exception. This year the partners tackled the diverse technology, data analytics and treatment coordination solutions that are defining the future of health care. A multimedia experience goes deep into healthcare and the importance of treating the whole person, not just the symptoms.
---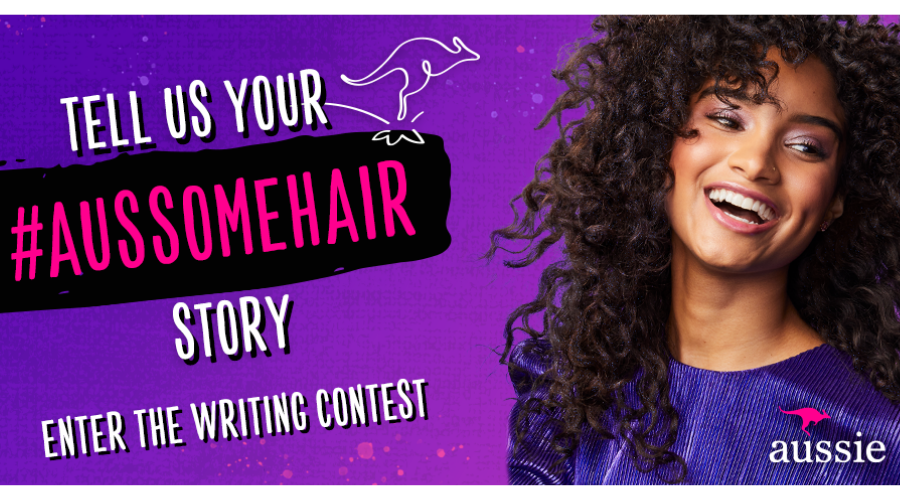 Aussie wanted to inspire Gen Z to embrace the confidence that their hair can instill. To achieve this, Wattpad hosted the #AussomeHair writing contest where the Wattpad community was invited to share a story about the power of accepting ourselves as we are. The community was thrilled with the opportunity, and 210 original heartfelt entries were submitted.
---
This year's long-overdue racial reckoning (coupled with the fact that COVID-19 has disproportionately affected Black people), prompted a partnership between R29 sub-brand Unbothered (made for Black women by Black women) and Target for a campaign dedicated to stories of Black women reclaiming joy, defying stereotypes, and finding ways to keep the summer spirit alive in these times. The program featured a portrait series from Black photographers about how Black women across the country are reclaiming joy, in addition to profiles and essays from Black women who are working to defy stereotypes about Black people and the water. The program also featured sponsorship of the Unbothered podcast, Go Off, Sis, which won Adweek's 2020 Podcast Of The Year.
---
Every family has that one member — the guardian of the culinary oral tradition, the one who keeps grandma's recipes alive. For anyone who knows TV host, chef, and cookbook author Carla Hall, you know that in her family, this role belongs to her. When the pandemic hit Carla had to adapt, as many of us did, and that meant hosting bi-coastal dinner parties with her family, all made possible by the Samsung Galaxy. We weren't the only ones impressed by this campaign, it was the most read story of the fall, across the entire Pressboard network of publishers.
---
Hosted by Pay Chen, "Chef Artois" takes you inside some of Toronto's best kitchens where renowned chefs unveil the recipes behind their signature dishes. These chefs, however, won't be preparing the dish. Instead, two home cooks will be putting their culinary skills to the test in a competition to earn the coveted title of Chef Artois. The multi-episode video series created by Toronto Life and Stella Artois is about more than glory and prizes. The campaign was created in support of Rally for Restaurants, a Stella Artois initiative created to help the hard-hit restaurant industry rebuild in the wake of the global pandemic.
---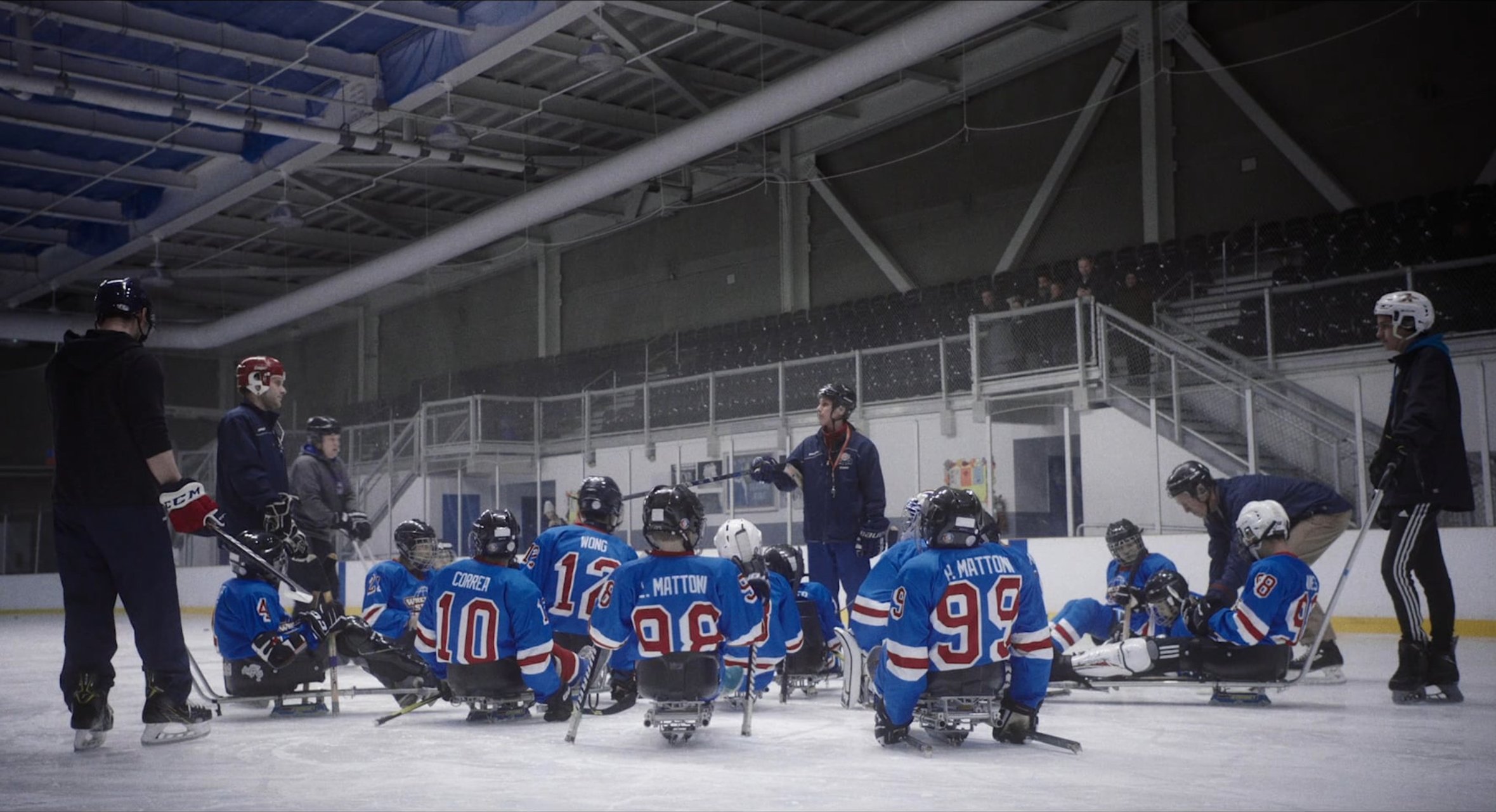 Seasoned investor and Charles Schwab customer, Bill Greenberg and his family live in New York City. When his son Sam was born with a rare and undiagnosed illness, Bill and his wife struggled through years of uncertainty before finding solace through the unexpected outlet of competitive sports. After seeing his son fall in love with the specialist sport of sled-hockey, Bill helped found the New York Sled Rangers, which today connects over 100 players, helping bring confidence and independence to disabled children and a community of support for parents.
---
CEOs and C-suite leaders from multinational brands and regional businesses reveal why diversity and inclusion are defining factors in a company's growth and success at scale in this original branded podcast series, Time to Act, which is part of a cross-publisher campaign between PwC, RYOT Studio and Verizon Media that also spanned written and interactive content and a branded video series.
---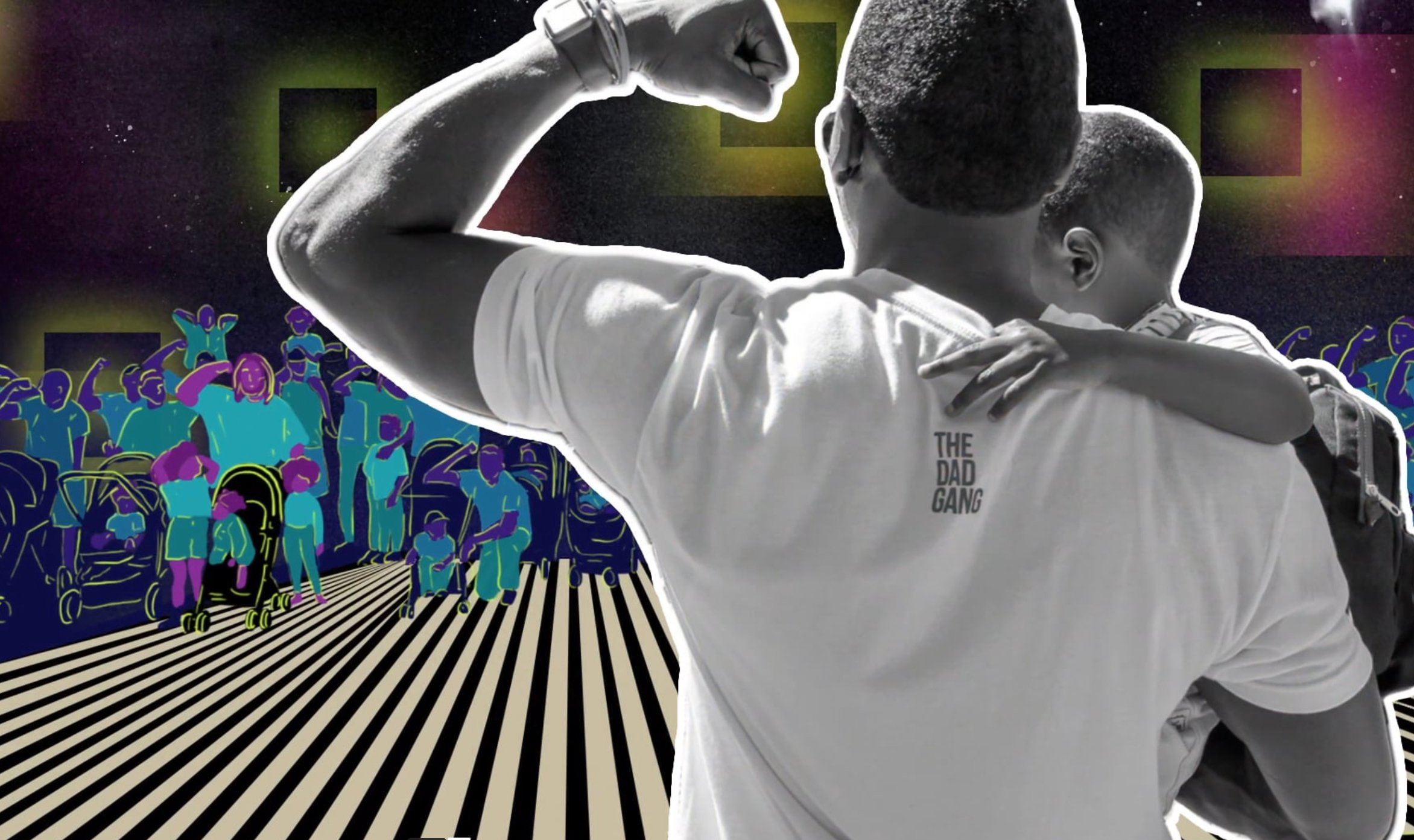 The Dad Gang began in 2016 as an Instagram account designed to put positive images of Black fatherhood out into the world. Today, it has grown into a massive social community made up of Black dads who support and celebrate each other. Whether through their online forums, small groups, and large-scale social gatherings, the Dad Gang reminds us to love, cherish and protect these men who want nothing more than to be there for their kids.
---
Right when home shoppers were faced with taking their house hunts fully virtual because of COVID-19, Verizon Fios and realtor.com were there to help. Users can navigate around a virtual house and click on hotspots to learn pro tips from real estate experts about what to look for on virtual tours—did you know brick walls can interfere with your WiFi signal?—and the Verizon Fios products that will power their new place. A holiday refresh of the creative brought new tips for hosting a virtual celebration in your new home too.
---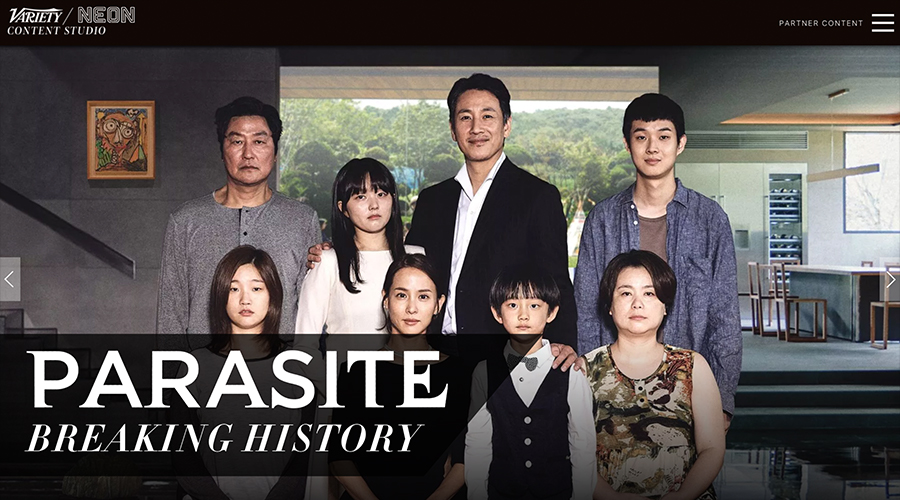 Variety and NEON teamed up to position "Parasite" as the most important and impactful film of 2019, and challenged the Academy to "break history" by making it the first foreign language film ever awarded Best Picture. Highlighting Bong Joon Ho as "your favorite director's favorite director," Variety profiled him as an auteur, and explored the film's stunning production design & SAG Award-winning cast.

'Parasite' ended up winning FOUR ACADEMY AWARDS – Best Picture, International Feature, Director and Original Screenplay. It became the first film not in English to win Best Picture and the first South Korean film to win Oscars.
---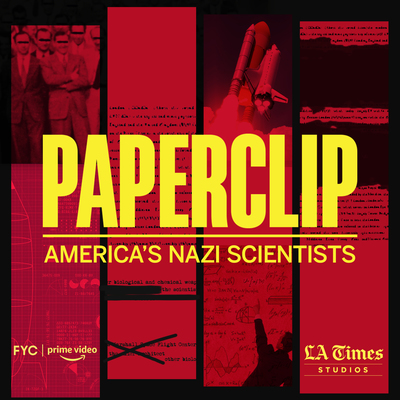 The Amazon series Hunters was a hit when it first hit the streaming service, but Amazon was thinking bigger. For LA Times Studios, bigger meant a foray into audio. For a fantastical series in which a Fourth Reich is found to be bubbling up in America, Hunters is based in truth: the US government brought Nazi scientists over to our shores. That historical fact was perfect for longform audio exploration. Our host Michael Ian Black served as the proxy for the listener as he was partnered with a scholar to explore the nuances of this shameful moment in U.S. history. Michael served as the perfect layman, digging down into the details in a way that felt educational and entertaining.
---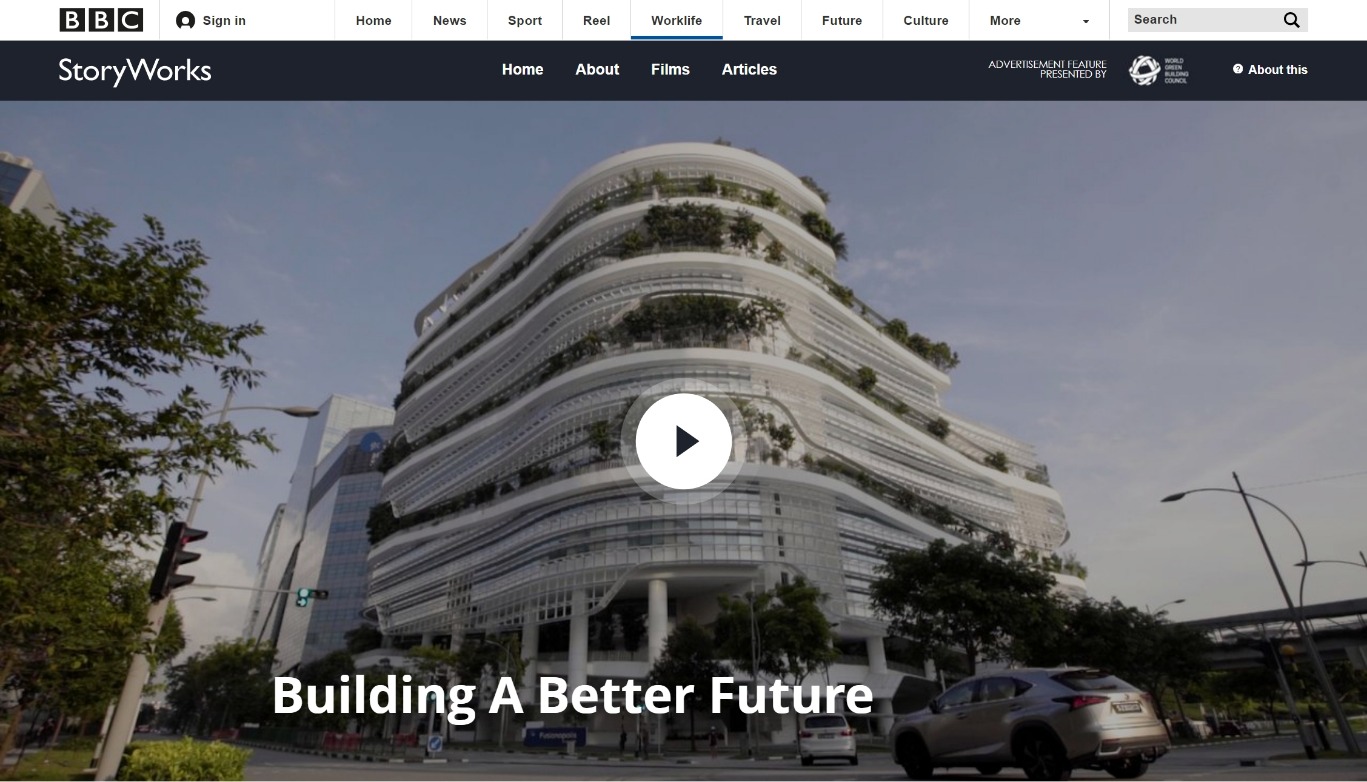 BBC Storyworks created this amazing campaign to help the World Green Building Council showcase how they're exploring "what the construction sector is doing to become more sustainable to help us lead happier, healthier lives." A little preview--it involves net zero carbon emissions, quality buildings for health and wellbeing, and the sustainability of a building's life cycle.
---
With the economy altered by a challenging COVID-19 environment, Wellcome partnered with T Brand Studio to encourage the private sector to invest in virus relief efforts. An estimated $6 billion more is needed to develop and distribute vaccines. While potential new outbreaks of the virus would mean continued economic upheaval, this campaign provides an analytical deep dive into why funding the response is the soundest business decision to be made.
---
Behr Paint Company was at the forefront of Apartment Therapy's Small/Cool franchise as the presenting partner of the Small/Cool Contest & the official paint partner of the Small/Cool Experience At Home. The contest was an interactive platform where users shared small space creativity inspired by Behr Paint Company—generating 500 entries & +65% pageviews over goal. The brand aligned with artist Liz Kamarul for the Experience who created a time-lapse 'Mural Magic' IGTV using BEHR colors and direction crowd-sourced via Instagram Story polls. Plus, 46 colors from their 2020 palette were incorporated into shoppable Small/Cool vignettes on apartmenttherapy.com.
---
Food Network and Cointreau partnered to create Cocktail Hour, the ultimate destination for shaking up cocktails at home. This campaign highlighted six Cointreau-inspired cocktail how-to videos and Instagram Stories, coordinating recipes, themed galleries, interactive ad units, and spots airing across Discovery's GO/TVE platforms. At a time when we are all spending more time at home, this campaign allowed Food Network's audiences a mix-up cocktail routine just in time for Fall. In total, the campaign garnered more than 424K page views of sponsored site content, 5.5 million social video views, 11 million other social impressions, 120K social engagements, and drove significant lifts in favorability for Cointreau.
---
The Wounded Warrior Project, Yahoo News and RYOT Studio teamed up to raise awareness of mental health among veterans and share valuable resources. This campaign profiled the stories of inspirational veterans around mental health, stigma, and their journeys to recovery through a 3-part branded video series and a virtual town hall live event, Invisible Wounds of War. An interactive video was created from the town hall to allow users to experience the event on demand and aided in driving donations.
---
Century 21 partnered with Slate Studios to create The Relentless: an audio-first integrated program that challenges entrepreneurs to look at success differently. Anchored by a flagship podcast, we turned the idea of a 'professional development program' on its head by interviewing unexpected types of guests and applying their lessons to the world of business. What can you learn about standing out professionally from a dating site CMO? What can you learn about resilience from a stand-up comic? We found out in a 12-episode podcast series that extended to a microsite, live events, live tapings, videos and more.
---
Throughout each piece of content in the Back to Care program with Band-Aid, SheKnows celebrated the caregiver in all of us while shining a light on those doing the invaluable work to keep us healthy every day. In a year when everyone has a heightened need and appreciation for caregivers and health care workers, this was a special and important program. It included a two-hour custom virtual event, three personal essays and two in-depth Q&As about the future of health care.
---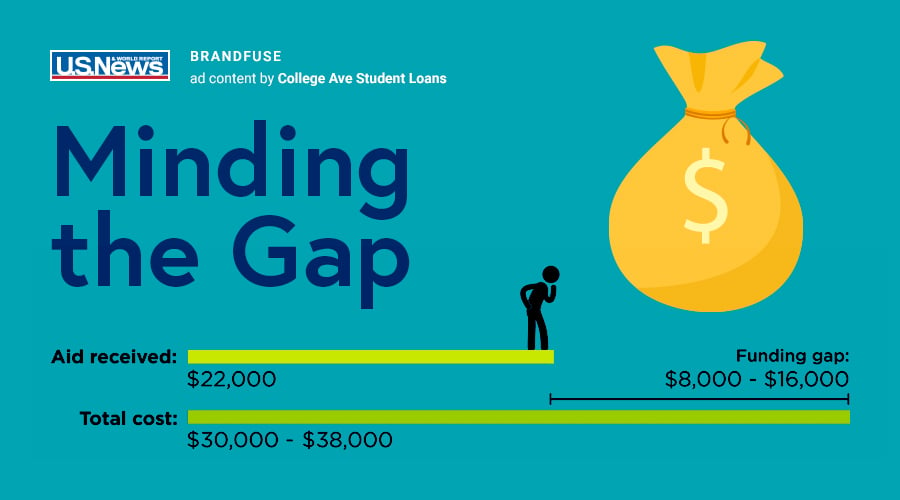 A college education is very expensive and often, students awarded a combo platter of scholarships, grants and federal loans still don't receive enough aid to cover the total cost. U.S. News's BrandFuse studio and College Ave Student Loans co-produced this catalog of specific methods six families used to cobble together the remaining funds and make up the difference, whether through income, savings, work studies and private loans. The personal accounts capture the planning, determination and ingenuity necessary to pay for college, and are interwoven with conversational advice readers can use to raise funds for their own education.
---
No auto show? No problem. After Ford's plans to reveal the new Bronco were halted due to the pandemic, they partnered with Disney, who created a never-been-done-before one-night event to unveil the iconic vehicle in a primetime "roadblock" across ABC, ESPN and National Geographic. Disney CreativeWorks, the in-house branded content studio and creative agency, worked with Oscar-winning filmmaker Jimmy Chin to craft the vision of three short films, each highlighting one of the new Broncos while inspiring viewers to get out into the wild.
---
Lay's and NowThis celebrated people across the country who inspire smiles in their communities in extraordinary ways. From a man who inspired hundreds of teens to mow their neighbors' lawns to a retired nurse who founded a food pantry, these people go above and beyond to share kindness and joy. Each Smile with Lay's bag purchased helped reach our goal of a $1 million donation to Operation Smile – a nonprofit that changes and saves lives one smile at a time.
---
AFAR worked with United and Aruba to create an innovative and engaging Happiness Finder tool that encouraged travelers to rekindle their love of travel and rejuvenate their spirit. The tool helped travelers find their happy place on the island of Aruba and showed them how to get there with United. In addition to the tool, the campaign included an interactive audience-led adventure—starting right from when they "board" the United flight to when they hit Eagle Beach—conducted on Instagram using the Story polling feature and an editorial Global Secrets to Happiness content hub, a roundup of inspiring and feel-good content sponsored by United and Aruba.
---
Some hacks rest on the periphery of daily life — just because you don't change a flat tire every day doesn't mean you shouldn't know how. That's the spirit behind The Guide to Life series. Gear patrol integrated Lexus into this year's Guide to Life campaign, promoting its latest model and aligning the car brand with a motivated audience of enthusiasts. With the onset of the pandemic, The Guide to Life's ethos of making the most of the gear you own became even more meaningful.
---
Cancer research has progressed in leaps and bounds in the last few decades. Thanks to advances in biotech, healthcare professionals and scientists are cautiously optimistic about being close to helping current patients overcome the disease. This campaign, produced by Atlantic Re:think, takes an inside look at the innovative treatments being developed by Amgen Oncology.
---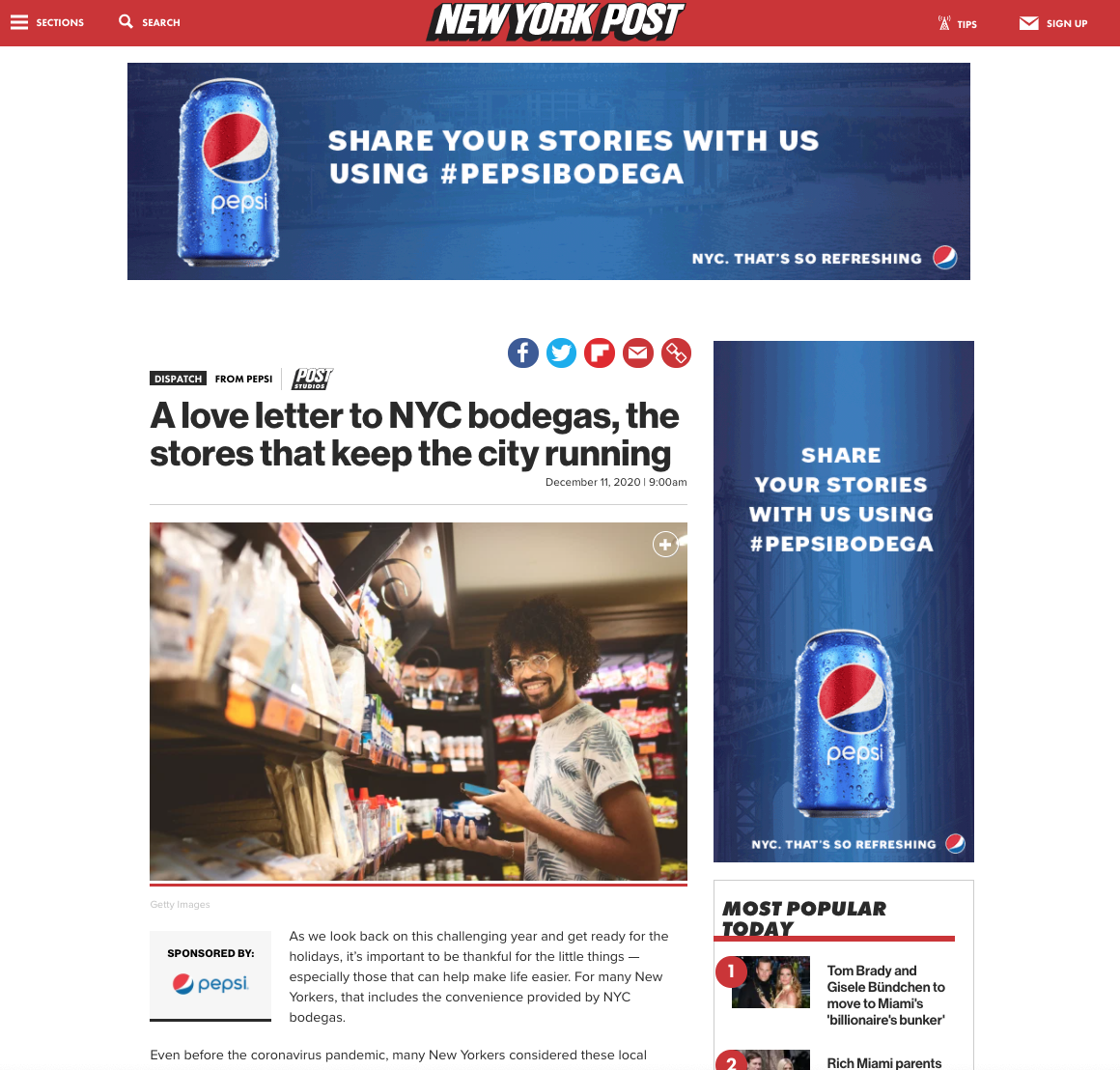 Pepsi and the New York Post partnered to celebrate NYC bodegas for staying open and supporting their local communities during the current public health crisis. To shine a light on these vital small businesses and highlight why they're an integral part of the fabric of NYC, we sourced engaging anecdotes and favorite bodega memories from real New Yorkers.
---
How well do you know the scent of a loved one? Could you pick your significant other out of a line-up, using only your sense of smell? This is the test that Buzzfeed put to a handful of couples, with the added element of Old Spice's Sea Spray line. This custom video for Old Spice is upbeat and charming, using humor to position the client's product as more than just your average deodorant.
---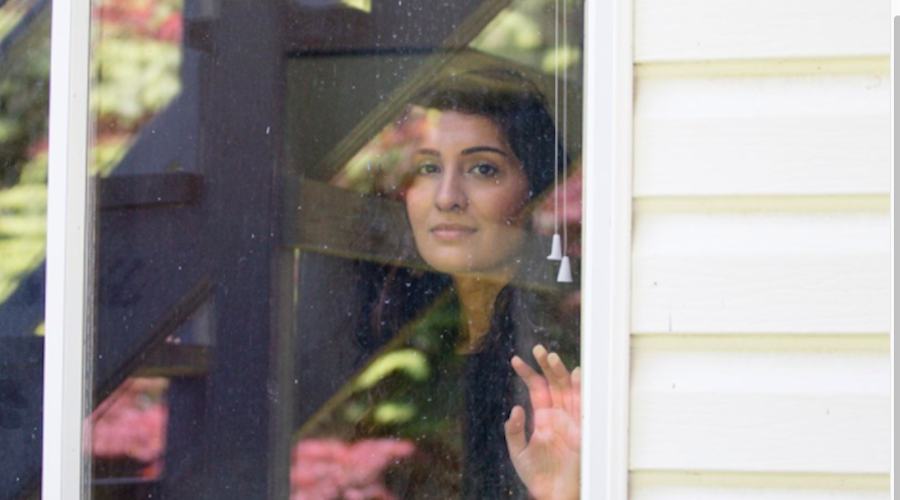 Farah Saad of Be Kalm is creating a virtual community centered on helping people stay calm, grounded, and connected during the COVID19 pandemic. A timely and unique format, "Through Their Windows" interview series with TELUS showed us how one woman's work in mindfulness and anxiety management is helping people across the globe.
---
When COVID hit people had to quickly learn about everything from hygiene to social distancing to health risks, complex topics that can be hard to quickly understand. With new safety measures in place for travel in 2020, the Port of Seattle set out to educate audiences on how to best protect themselves and fly safely this year. With plenty of information to cover, The Seattle Times worked with the Port of Seattle to create an easy to digest infographic to help effectively share the information.
---
Only 100 guests were expected for the first hot meals served (free then as they are today) by St. Anthony's Dining Room, but when more than 400 hungry people showed up on the night of October 4, 1950, founder Father Alfred and his volunteers fed them all. Hearst StoryStudio helps celebrate St. Anthony's 70th anniversary with an interactive walk through history, from that very first day, through free clothing drives, winter shelter programs right to the present response to the Coronavirus. The donation driven campaign gives context to how the financial gifts are put to good use in the community.
---
The pandemic has brought unforeseen challenges to us all, but for people who live with dementia, life during covid is dangerous on a whole other level. "More than 95 percent of people with Alzheimer's and other forms of dementia have an additional chronic health condition—such as hypertension, diabetes, or heart disease—which increases the likelihood of complications from COVID-19." This campaign from Atlantic Re:Think and Alzheimer's Association sheds an important light on the pandemic's hidden victims.
---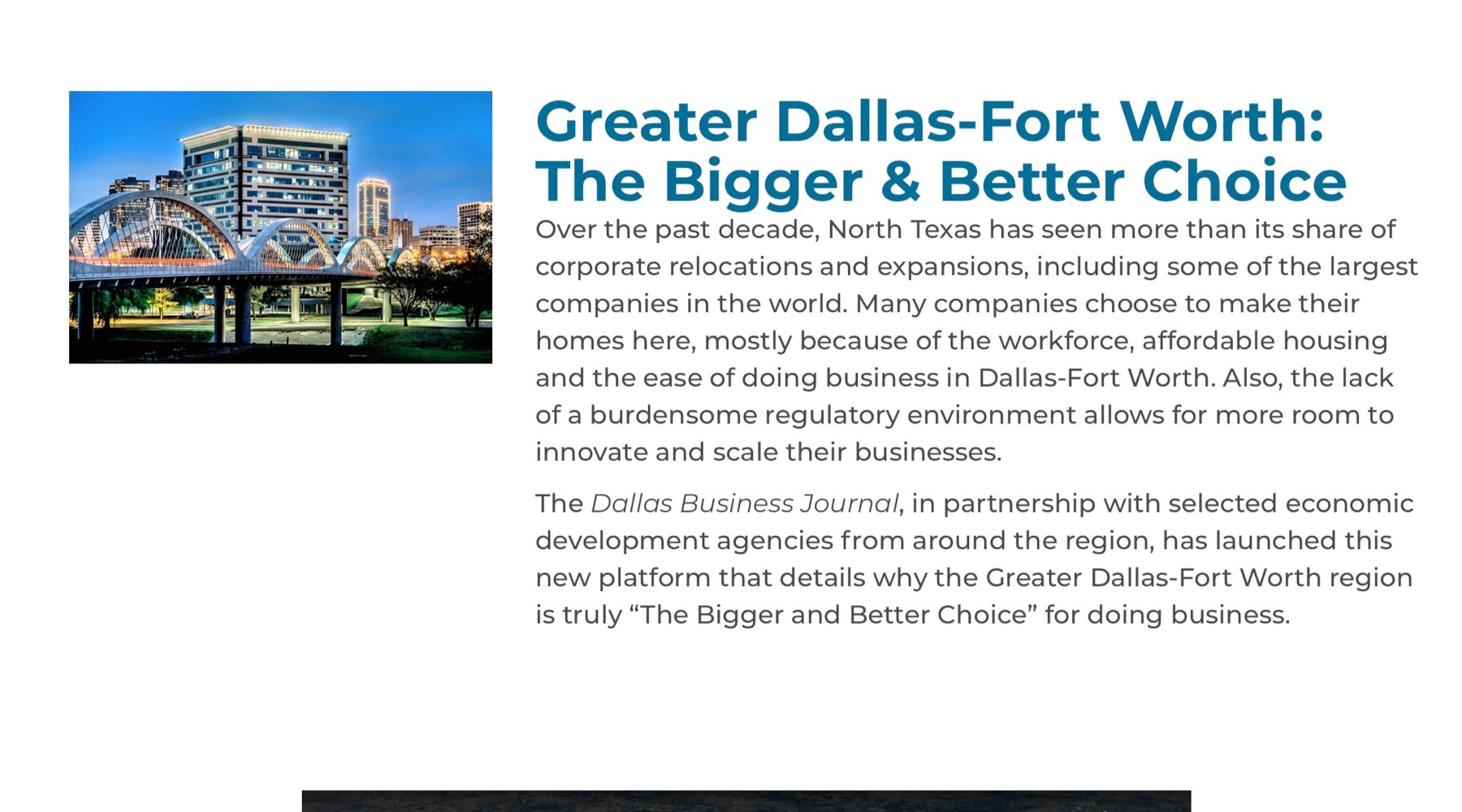 The Business Journals partnered with various economic development agencies in the Greater Dallas-Fort Worth region on a branded content campaign that helped the EDCs put their respective areas and the greater community at the forefront of corporate relocation discussions in a variety of northern and western metro areas where many companies are considering a move. The campaign "Greater Dallas-Fort Worth: The Bigger & Better Choice" included multiple content pieces from each partner including articles, maps and a shared highlight video. Headline promotion and social media messages in numerous Business Journals target markets made for a penetrating and targeted out-of-market message.
---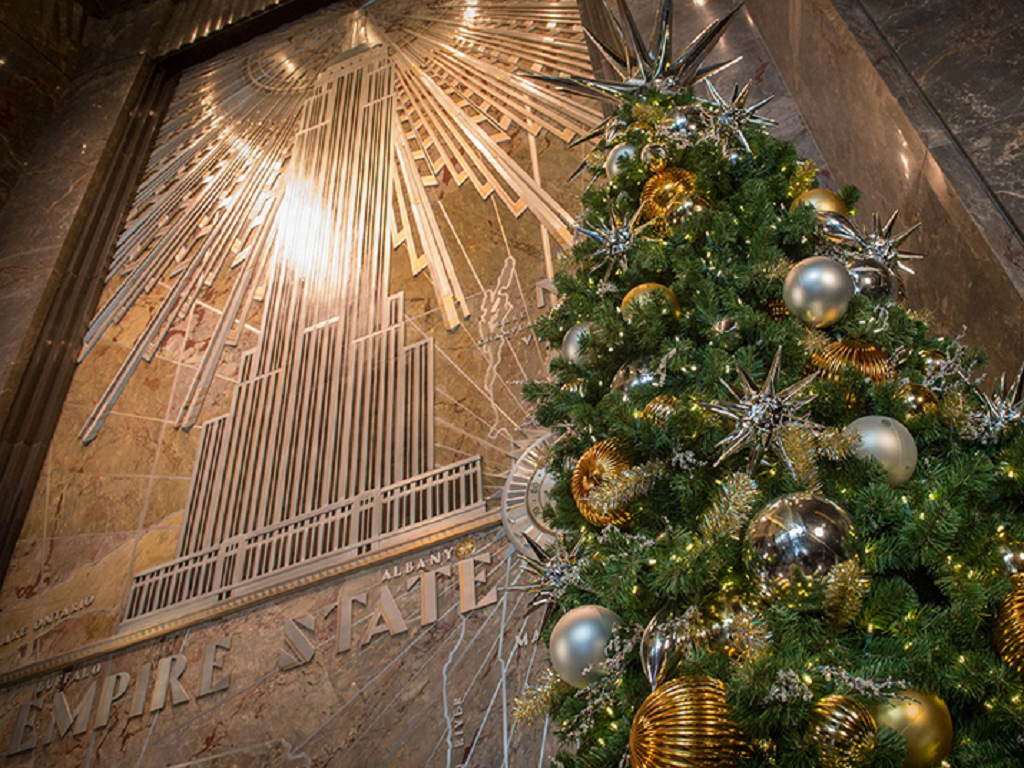 In a year unlike any other in recent memory – particularly in New York City – Gothamist teamed up with the Empire State Building to showcase their approach to welcoming guests to a must-do attraction during the holiday season by highlighting the extraordinary steps taken to meet and exceed New York's guidelines to ensure the safety and enjoyment of visitors.
---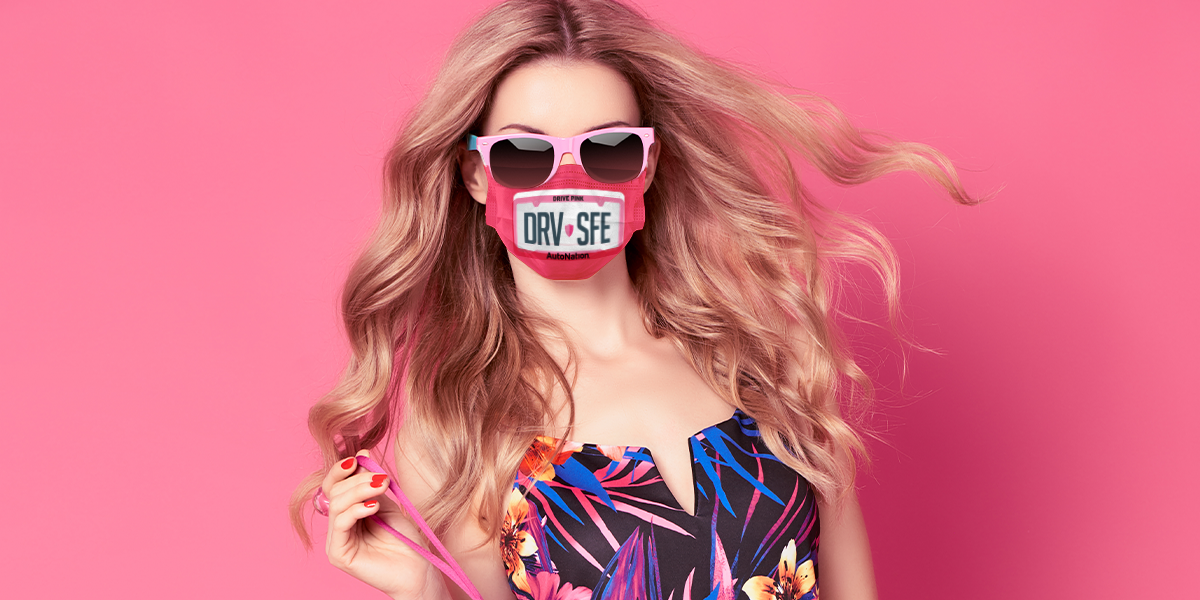 AutoNation and Sun Sentinel, as members of the Greater Fort Lauderdale Alliance, partnered to show their commitment to promoting safety while supporting local businesses. Aligning with a county-wide marketing effort coined "Proud SOB" (Supporter of Broward), AutoNation asked residents of Broward County to submit photos of themselves wearing masks and share the entry to earn votes which could win them a $500 Amex gift card.
---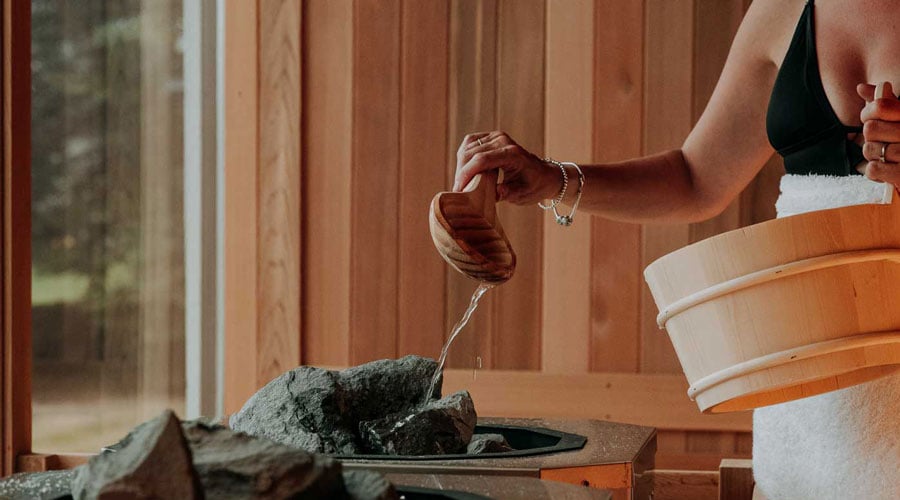 This year international tourism was virtually non-existent. The effects were devastating for local attractions and businesses, that count on visitors for their income, but also on people that were looking forward to their annual getaways. Cedar & Steam spa, located in Calgary, Canada was no exception. After a pause in services due to COVID-19, the spa re-focused on local Calgarians and their need to relax in a stressful time. As a small business, the spa doesn't have a large team or marketing budget and this is where Avenue Magazine stepped in to help. The partnership shows that not all branded content needs to be flashy, sometimes a relevant message, to the right audience, at the right time can truly make a difference for a business and their customers.
---
#51-100: The Top Brand Campaigns of Each Month of 2020
It seems that every month of 2020 brought its own news stories and challenges. A brand story that made sense in February was irrelevant by March and offensive by April. The campaigns #51-100 are listed in reverse chronological order, to demonstrate the changing narrative of brands throughout the year.
November
October
September
August
July
June
May
April
March
February
January
2020 will be remembered as the year of the pandemic, the year Australia and California caught fire, the year of George Floyd and when millions stood up for Black Lives. It was a year where Trump was impeached and then unseated, replaced by Joe Biden and a history making Kamala Harris. It will also be remembered as the year where brands showed they could be a force for good, through their actions, their employees and most often, their stories.