by
At Pressboard, we're invested in growing the sponsored content industry. Whether that involves connecting advertisers and publishers through our own platform or celebrating the incredible work of our peers, we're dedicated to building up the industry as a whole. That's why we write about our favorite sponsored content campaigns every month. So without further ado, here are 10 incredible pieces of sponsored content that publishers and advertisers created together in May, 2018.
This engrossing video tells the story of 71-year-old Aleksander Doba, the intrepid Polish kayaker who has crossed the Atlantic Ocean three times. As an energy company, Valero is interested in getting its customers from point A to point B; and as a global media company, Great Big Story is interested in telling the tale of how that journey unfolds. This makes for an utterly unique sponsored content partnership that focuses less on the brand itself and more on the human faces and stories behind it. This humanity — combined with the stunning aerial shots of Doba paddling through stormy ocean waves in his kayak — make this video a rousing success.
This piece sits down with some of the top soul food chefs in Atlanta and asks them about their culinary triumphs, their experience working in a kitchen and the ways that they express their culture through their dishes. As a publication that's primarily focused on culinary content, Thrillist is a natural choice for a piece that shares the stories of people working in the food industry. New Jersey-based beverage company, Bai is well-positioned to thoughtfully reflect upon the cultural climate of food and drink in America. This article is an excellent example of how sponsored content isn't just limited to brand mentions, as its main interest lies in exploring how African-American chefs are "rewriting history's recipe books.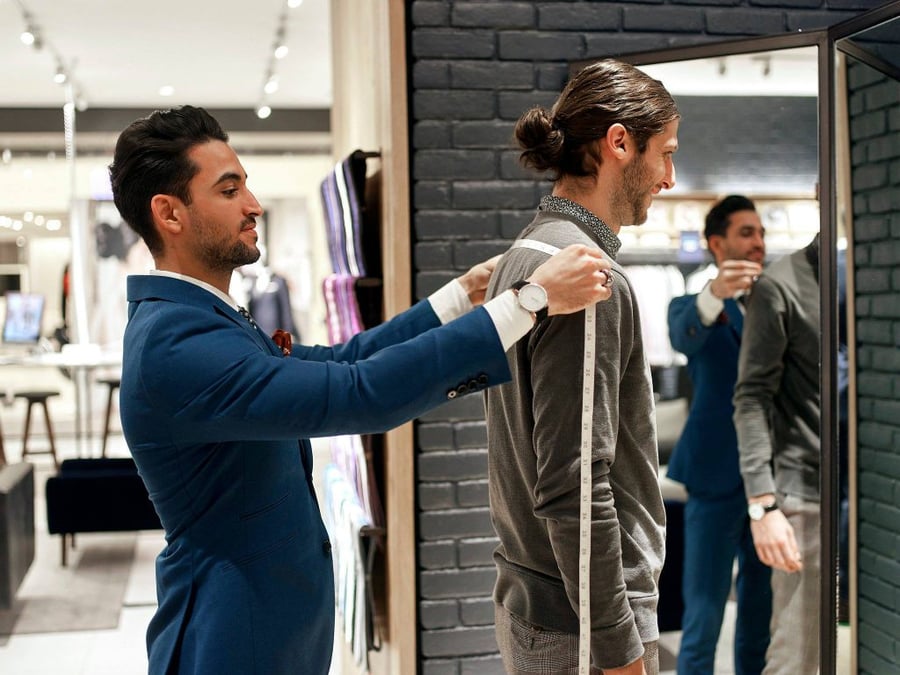 Created to promote the opening of Indochino's three new Texas showrooms, this collaboration uses an insider interview with one of the company's showroom managers to allow readers to get behind the scenes of the process that goes into creating a custom suit. Answering the most pressing questions about the company and its tailoring process serves to put the reader at ease, letting them know that they (and their suits) are in good hands.
(Disclosure: This sponsored content was created through Pressboard's platform)
The beauty of Buzzfeed's foodie offshoot,
Tasty
, is in the brevity and simplicity of its videos — and this partnership with 7Up is no different. Ringing in at just over a minute long, this video manages to flaunt both the ease of using Tasty as a digital recipe book and the refreshing, bubbly quality that 7Up adds to a Manhattan. It shows a smartphone user consulting the recipe as they craft the cocktail, which adds realism to the campaign. And of course, Tasty's trademark upbeat music and vibrant color scheme certainly contribute to the appeal of the content as well.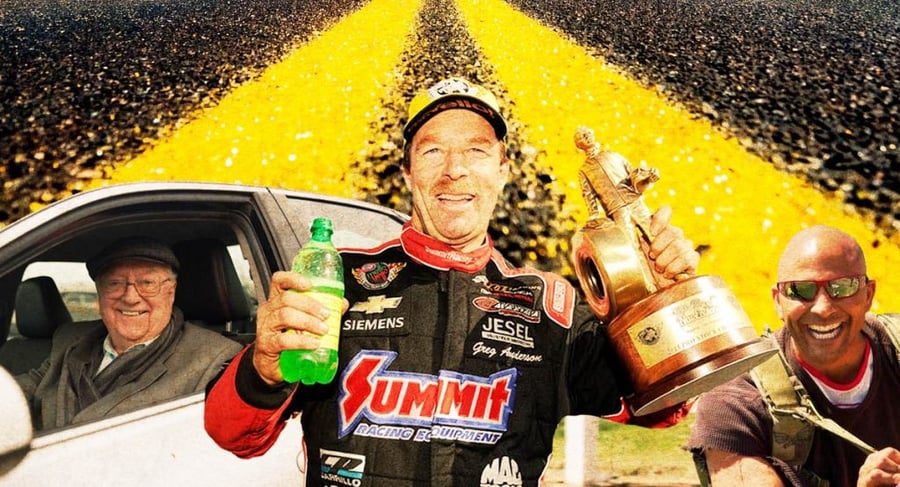 This campaign from Fatherly and Chrysler takes an out-of-the-box approach to automotive safety, using the expertise of three career drivers (a stock car racer, a stunt driver and a top-rated Uber driver) to comment upon the everyday situation of traveling with your family in the car. When you consider Fatherly's primary audience (fathers, of course!) and Chrysler's primary objective of keeping its customers out of harm's way, this topic is an obvious winner. But what makes it truly interesting is its scope, as the tips for surviving family road trips range from "safety first" to "learn how to be a good conversationalist."
This fun and empowering partnership showcases the talent and personality of makeup artist Raisa Thomas. Using bold, colorful imagery and a personal tone, this article combines Nike's "just do it" attitude with Well + Good's fashionable flair to create an easily digestible piece of sponsored content that vaults over simple brand messaging and into a topic that resonates with almost everyone: how to achieve your dreams — and look amazing while doing it.
Good Looking Out is a branded web series created by Complex and SIMPLE Mobile that grants millennial entrepreneurs the opportunity to receive mentorship from people who are successful in their field. Now on its third episode, this well-produced series showcases young talent in everything from the culinary arts to fashion. By putting their name on this show, SIMPLE Mobile positions themselves as a company that's invested in the ideas and talents of their customers. Using a content outlet such as this also allows them to comment on issues that are close to their hearts, such as e-commerce and collaboration between independent companies and larger corporations.
Sure, you've heard of pairing your meal with a glass of wine — but what about pairing your meal with your outfit? This sponsored content from Eater and Trunk Club takes a clever approach to dining out by suggesting looks for every type of restaurant, from the fast food joint around the corner to the fancy Italian place that you splurge on for special occasions. This is one of many pieces of content in a two-part, spring and fall campaign by Trunk Club focused on promoting their personal stylist services; the company has also placed sponsored content on other publications such as Business Journals and FashionBeans. The effectiveness of this particular article lies in the seamless blend of food and fashion content, as well as the artfully arranged flat-lay photos provided by the brand.
(Disclosure: This sponsored content was created through Pressboard's platform)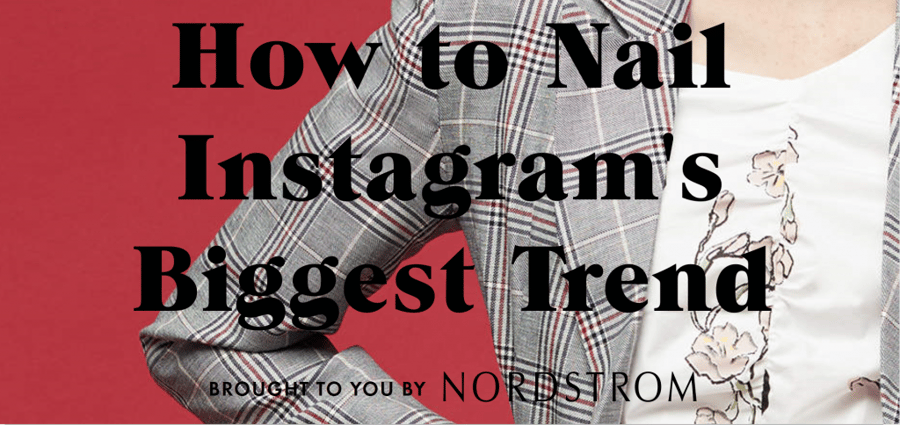 A fashion-forward collaboration between Who What Wear and Nordstrom, this shoppable article is an eye-catching triumph. The bold photos and fonts stretch across the entire screen, commanding the reader's attention. Structuring the article as an interactive photo gallery allows the reader to explore the various styles and brands that Nordstrom offers by displaying them on the models themselves, creating an experience that harkens back to the days of dressing up Barbies. The beauty of an article like this is that it does the legwork for the reader, including hunting down the top trends and piecing together each individual article of clothing to create a look that's as stylish as it is effortless.
Using colorful infographics and informative statistics, this piece by Refinery29 and Chase successfully illustrates what it's like for millennials (both homeowners and renters) to relocate in America today. Part of a sponsored content series called "Modern Money Matters," this collaboration seeks to uncover the data behind the realization that fewer people in their 20s and 30s are moving these days. When they are, the move is rarely a permanent one. As a financial institution, Chase is understandably interested in what drives people to make (or not make) major life decisions such as purchasing a home; and as a publication oriented towards a younger demographic, Refinery29 is keen to explore and share this sort of information as well, making this a natural pairing.