by
A great piece of custom content is a lot like a well-fitting suit. It's tailored to fit your needs and address your problems, it stands out from similar pieces and it's something you're proud to show off.
For the team at Trunk Club, ensuring that what they create is personal and unique doesn't just shape their styling services. It also influences the kind of content they produce, be it for their social channels, company blog or branded content campaigns.
"You can't just take a message and drive it through every single channel," explains Kyle Donash, Senior Manager of Public Relations, Communications and Social Media at Trunk Club. "The message has to evolve and change to fit what that audience is expecting, while still driving home your central point."
A Nordstrom company, Trunk Club was founded with the goal of helping people build and curate stylish, personalized wardrobes. Since opening in 2009, their stylists have assisted hundreds of thousands of customers in building their best wardrobes, both in person and online.
We spoke with Donash, as well as Carly Konstantinidis, Senior Media Manager at Trunk Club, and Jesse Rosenschein, Director of Media and Account Strategy at Mediassociates, about ensuring your content is the perfect fit – for your audience, the publishers you partner with and your goals as a brand.
Pressboard: What are some of the current driving goals for Trunk Club's marketing team?
Carly Konstantinidis: Right now, we're striving towards increasing our brand awareness for Trunk Club overall. We're also constantly trying to garner new leads and stay relevant for current customers.
What role does content specifically play in your larger marketing mix?
Konstantinidis: Content is huge for us, and it has definitely continued to be a priority. Content is able to provide something deeper than just what a social ad would for us. It's about developing a compelling story and being able to explain for potential customers who we really are and what we can offer them. Especially when it's coming from a trusted source.
Donash: We are taking a content-driven approach to all of our marketing activities, whether that's paid or what we're doing on the organic side. We're trying to tell that story. [As a personal styling service, Trunk Club] is in a newer category that a lot of people are not that necessarily educated on or aware of. So, content again helps us tell that story and educate the consumer on the value that Trunk Club can bring to their lives.
How do you ensure that your messaging is consistent across different marketing initiatives?
Donash: It's certainly not an easy path, especially as the channels that you're able to deliver the message continue to grow. [It's all about] understanding the audience that you're trying to reach and making sure that the message is [something that resonates with them]. It's not as easy as just saying, "Okay, well this is our one message," and then driving that through everything.
Konstantinidis: You can't be too [rigid in your messaging] to where it seems like there's not even a human on the other side of that marketing. Plus, there isn't a singular view point from every customer, right? So they're looking at us to kind of fill the gap in their life across a variety of different areas, and we need to be able to be relatable and adaptable across all of those areas.
Can you point to a really successful partnership with a publisher?
Donash: The partnership that stands out in my mind as being that perfect alignment is the relationship we've developed with Esquire. As we've evolved, we've taken a content-driven approach. That's certainly where Esquire was headed, too, in the way that they work with brands.
And so, it just became this perfect partnership and relationship that we developed. [We were able to] integrate into people's lives and move Trunk Club to be a lifestyle brand.
Konstantinidis: I think that part of what makes the content and partnership with them so strong and valuable is the fact that it's a 360-degree program. It's across a variety of mediums and [the content] doesn't feel like it was paid for and placed on the site; rather, it feels like true editorial. It has the look and feel of the publisher so that consumers that are consistently reading the editorial on the website feel as if it were still a part of the website that they trust. Making those connections just provides for a better customer experience as well.
Jesse Rosenschein: One thing that the Trunk Club team has done really well is they definitely take an audience-first approach. I think some brands make the mistake of developing content and then trying to find audiences to align the content to, whereas the Trunk Club team looks at an audience-centric approach. They first find the audiences that mirror their best customers, and then they go ahead and they create the content that's tailored to that audience.
What do you think makes for a good story?
Donash: The best stories are always stories about people and about people's lives. The approach that we've taken with our content is really trying to incorporate how Trunk Club fits into your life and makes things more convenient and easier for you.
We're not going to try to force you to do something that makes you feel uncomfortable or try to be overtly [salesy] in any of our content. We try to take that human approach in all the content that we're sharing.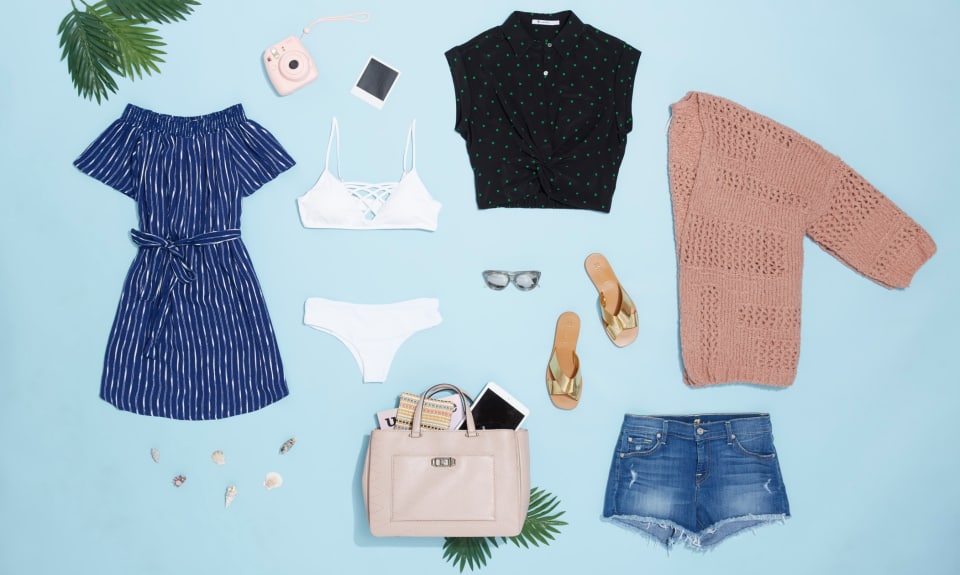 As a retail brand, what are some common challenges that come up when creating your content, and how do you overcome those?
Konstantinidis: First, the retail space is cluttered, so that is a definite challenge. Secondly, our offer can be confusing, so communicating that effectively can be a challenge in itself. We offer an unparalleled experience and a variety of solutions all built around a real human relationship. Not to mention our stylists are expertly trained, we have tailors to make everything fit perfectly, we offer custom clothes and more. That's a lot to explain in one piece of content! And as the company continues to grow and evolve, our messaging needs to evolve so that we continue to be seen as valuable and relevant to our customers.
It's also important to recognize that in most cases, people aren't going to convert in 24 hours and they're not going to necessarily come back in two weeks. It's really about building the foundation for a longer-term relationship, so managing those expectations can also be a challenge.
What advice do you have for marketers in the retail industry when it comes to doing sponsored content specifically?
Donash: It's about creating a culture of content within your organization. It's making sure that everyone is thinking about ways to create compelling content, no matter where you sit within the organization.
Konstantinidis: You have to think bigger picture. You can't just rely on a social ad or a blog post, because everyone's reaction is going to be different. Overall, it's important to know your customer's purchase journey and think through: "Where do we fit in?"
Rosenschein: To that end, I think it's also about leveraging that content beyond just where it's posted on a publisher site. Use it for SEO (obviously with proper attribution), leverage the credibility that comes with those publishers, push it through your own channel. It's really about extending beyond where a publisher is pushing the content themselves.
Photos courtesy Trunk Club