by
Media coverage can do wonders to raise the profile of a brand. For businesses with a limited marketing budget, directing your efforts into earning media coverage can be more effective than traditional advertising.
A good news story for your business can establish you as a major player in your industry, build loyal customers and create more awareness of your brand.
Journalists are constantly bombarded with requests from marketers who are hoping for some airtime on a public platform. It's tough competition out there, but with some careful planning and execution, you can set your story apart from the pack and give yourself a better opportunity to capture the attention of editorial staff.
Craft Your Story
To snag that coveted earned media, you'll need a compelling narrative.
A business talking about how great their products are isn't a story — it's an ad and readers recognize it. A story is first and foremost about human beings and their lives. When it comes to publicity, it's about how people interact with a brand.
A point of interest could be the remarkable origins of the company or its founders, a unique and creative way your brand engages with customers or the fresh ideas that drive your industry forward.
SoCIAL LITE vodka sodas were born out of four friends' desire for a less sugary cocktail. As they put it, "It all started in our kitchen." Friendship, collaboration, and entrepreneurship that solves a problem — these are the kinds of human elements that editorial publishers are looking for in a story.
Potential angles you could take include:
A breakthrough innovation or a new service no one else is offering
Ideas that sparked your business in the first place
Causes your brand supports or ways that it incorporates the community
An astonishing PR stunt that interests audiences
Customer testimonials of how your brand has benefited them personally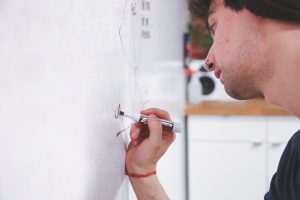 Set a Goal
Whatever the story, there needs to be intention behind it.
Determine what exactly you are hoping to achieve through media coverage. Is it to promote a specific product? Or attract investors? Are you trying to position your brand as a trusted source in the industry? All good questions to consider when setting your goals and objectives.
It is also important to make sure that your goals align with the message of story you want to get out. If you're hoping to drive sales of a new product, you might want to consider pitching a story about the groundbreaking technology you used to create it.
If building a trusting, loyal group of consumers is what ensures success, you should include personal stories of the experts behind the scenes who make your brand great.
Choose Your Audience
Who is it that you are hoping to reach? Consider what demographics make up your consumer-base, and who might be missing that you want to include.
Where do they live? What do they care about?
The interests and concerns of your intended audience will factor into where they choose to consume their media. Ideally, you want your story to make it into the publications they already frequent. For example, want to reach parents of young children? Then pitch directly to parenting and family-focused publications.
When it comes to pitching to the right publishers, Pressboard provides resources to brands for finding that perfect match.
Pitch Your Story
Draft a press release tailored to the kind of publication you are pitching to. Do some research about what kind of content they publish and explain why your story is a natural fit for them.
If you want to hook in a journalist, be sure not to bury the lede. If you have a show-stopping detail to share, put it right at the top of the page. And don't be afraid to show some personality. If your press release doesn't pique their interest, the odds of them covering your brand's story rank fairly low.
Keep track of who you have reached out to, and what stories you've pitched. Then, monitor their platforms for any sign of activity related to your brand.
Boost Your Coverage
Once a publication covers your brand story, build on that momentum. Media attention has incredible marketing value, but it doesn't last long. It's important to strike while the iron is hot to get even more visibility.
A newly-released tool, Pressboard Boost, allows brands to expand the reach of their media coverage by boosting publishers' social posts through an online marketplace. Editorial posts have more social currency with audiences and will land better than something self-promotional would.