by
TD's CMO for Canadian Banking explains how customer-centric content for key life moments creates lifelong customers.
(This article was originally published in our magazine – The Science of Storytelling Issue 3: Financial Services)
A famous proverb says that if you want to go fast, go alone. If you want to go far, go together.
It's also a good way to explain the sponsored content strategy at TD.
TD is a major player when it comes to content marketing and sponsored content. What they've learned through their experience is that it's especially important to reach customers at key life stages, when they're looking for advice about things like buying a home, saving for their child's college tuition or opening an RRSP.
By helping customers navigate these and other financial challenges, the company hopes to show customers that they're there to support them — not just when they walk into the branch, but in all aspects of their financial lives.
This strategy may require more time and effort than implementing a traditional advertising campaign, but by doing so, TD builds trust with their audience and creates customers for life.
This strategy is part of what drives Betsey Chung, TD's SVP and Chief Marketing Officer of Canadian Banking, to create powerful, customer-ceentric content both in-house and with publishing partners.
Chung took on the role of CMO for Canadian Banking in the summer of 2017, but her experience with the organization began much earlier in her life.
"I actually started my career at TD Canada Trust," she explained. "I started when I was 18, and I was at three branches. Even back then I remember what a customer-centric place it was to work."
After working in the branches for five years, Chung left TD to continue her career. Still, she kept her eye on the company and its content efforts, following its journey over the years.
"I envied the brand because it was a brand that was not only familiar to me, but it's probably the preeminent brand in the banking industry right now. That appealed a lot."
As part of her homecoming to the company with which she began her career, Chung brought with her a new mindset of being customer-centric. We spoke to her about what that means, what impact new technologies will have on marketing, and how she's preparing her team to meet any challenges head on.
Pressboard: You joined TD this year with a mandate to lead the organization from doing digital to being digital. I'm curious, what does "being digital" mean to you?
Betsey Chung: Digital for me is just one of many ways customers interact with us. I think it's really important, in terms of being digital, to realize that it's about deeply understanding customers' needs. This includes knowing what their journey is as they make a purchase decision, so that we understand that across the multiple touchpoints and are actually meeting their needs. Really for me it's about being customer-centric.
What role do you see content playing in your larger marketing mix?
I think content is everything. I think that it's so much more than what it used to be. What it used to be was a focus on SEO and on our websites, and making sure that we had content on our websites to optimize search. Now, I think it's everything.
From a customer perspective, it's all about their customer journey, and it's important to provide relevant and valuable pieces of information during that journey. I think there is a lot of room for banks across North America to get better at this.
This whole evolution towards helping customers at every single stage is an evolution that needs to happen. In this day and age, there's an empowerment that consumers feel, and it's very true and real. The opportunity for all of us, whether you're at TD or whether you're at any other industry or any other player, is really to help your customers throughout their lives with valuable and relevant content.
How do you define whether the content that you have in market is successful or not with that customer journey?
It's interesting because when you look at it for any one of our customer needs, customers go through a number of touchpoints, whether physical or digital, and oftentimes it's in excess of 25 touchpoints before they become a customer. Sometimes it's even 200 touchpoints.
I think that the way to define success can't be linear because a customer's path to purchase isn't linear. There are tools like multi-touch attribution that do a better job at defining, for every touchpoint, what that contributes in terms of conversion. However, I think that's only one of many tools. The success factor is about customer engagement.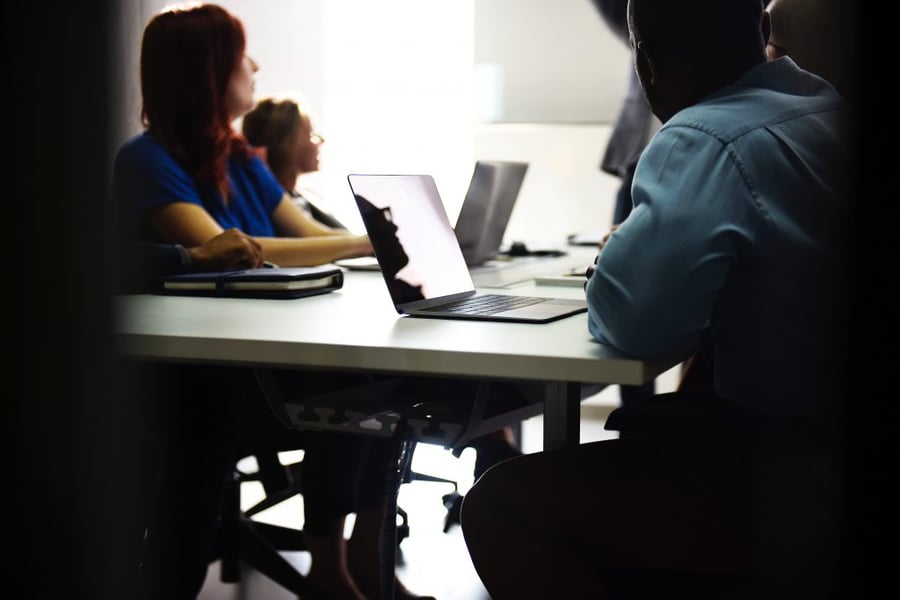 Gone are the days where you define success in terms of a monetary success. Because customers are complex, and they've got complex needs with complex pathways, you actually need to think through more customer loyalty metrics as success. Consider things like attrition. If I could decrease attrition over time of my customers, then that's success. Essentially, if you are able to use content to drive customer loyalty, then that's a different barometer of success than customer acquisition, for instance.
You were talking about the customer touchpoints. Some players in the customer service industry are focused on devoting resources towards AI-based customer service solutions. What challenges does bringing AI solutions to the market present for you as a marketer?
AI is just so interesting. I was at Google last week in Mountain View and we talked about machine learning. I think that voice and how customers interact using voice is an area that we really need to continue to understand.
A certain percentage of customers are now using voice activated search rather than typing in their search queries. These are areas of AI that we need to make sure we understand to improve customer interaction.
The other element of AI that providers like Google are utilizing involves the way we do search. People used to do manual bidding. Now it's all automated bidding. It's so automated, in fact, that now it learns. It's almost one of those things where you could rely upon the algorithm to learn, and then to improve, and to optimize. That whole evolution is really, really something that could allow marketers spend their time on the strategy rather than the operations piece.
What are some things that you can do as a leader within your organization to get your organization better versed in these technologies?
It's been really interesting for me coming to TD because we invest so much in our employee base in terms of their employee experience and their learning. I've never seen anything like it. We've now designed something called digital IQ, which is 14 modules of learning in terms of digital marketing fundamentals. It ranges from SEM, to SEO, to display, to content, to even technologies and capabilities like data management platforms. It's a huge investment in people and their learning in this space that continues to evolve.
I think that's unique for TD amongst its competitors. We designed the program, and it's one of many examples of how we're ensuring that our people stay on top of the evolving needs of the customer.
From a customer perspective, it's all about their customer journey, and it's important to provide relevant and valuable pieces of information during that journey.
With all this knowledge base that you're building internally for your team, are you inclined to bring some of the marketing functions that were traditionally outsourced and conduct them in house?
I think at TD, we've got some amazing agency partners. It's a collaboration model rather than an in-house model. I think that it really depends on what the core competency of a bank is, and whether you want to stick to the core competency and do that incredibly, incredibly well, or you want to bring some of the things that aren't core competencies in house. I'm of the general view that there's core competencies that agencies have that they'll continue to have, and there's core competencies that the bank has that we will continue to have. I think that the collaboration model is a better model than one where we're going to take things in house.
What advice do you have for other brands or marketers in the financial services industry whose content marketing efforts might not be as mature as they are at TD?
If you're in this space, you've got to get comfortable with not knowing everything because things move every single week. There's a new player, there's a new piece of technology to learn. If you want to be a constant student and you've got an innate curiosity either personally or as a corporate culture, that's going to pay off for you. It pays off for people personally. It pays off for corporations that are willing to be students.
Outside of the financial industry, are there any brands when it comes to content that you think are really setting a high watermark or a brand that you aspire TD to act like in the content space?
I think Nike's interesting. They seem to have a good understanding of how they're going to leverage their content in one voice across various channels. I think that's a player to look at in terms of what they've done and what are the lessons learned there.
Pressboard would like to thank Betsey Chung and TD for speaking with us and contributing to The Science of Storytelling Issue 3: Financial Services.