At Pressboard, we're invested in growing the sponsored content industry, whether that means building emasurement tools for publishers and creators, or celebrating the incredible work of our peers. That's why we write about our favourite sponsored content campaigns every month. So without further ado, here are 10 incredible pieces of sponsored content that publishers, influencers and advertisers created together in October 2020. You can submit your own campaigns to be considered for next month's roundup here.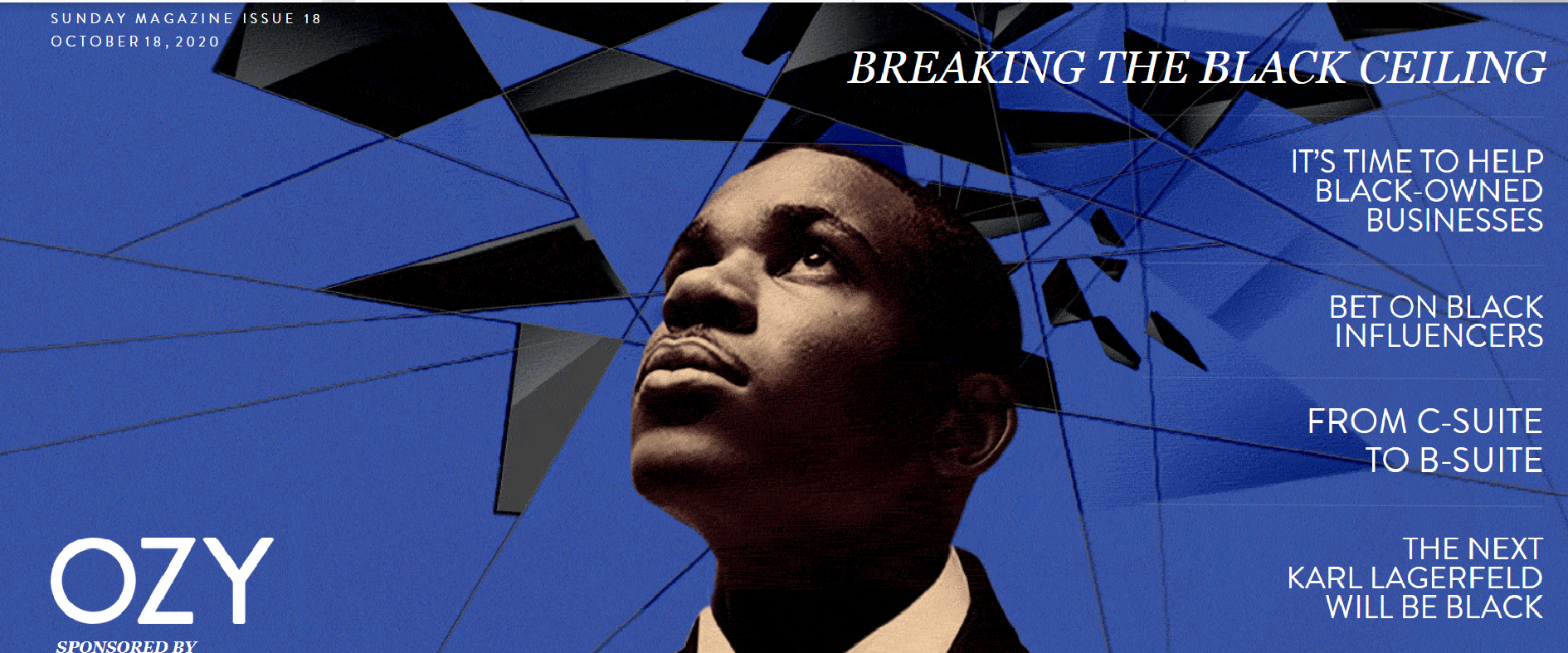 Breaking the Black Ceiling: OZY + JPMorgan Chase & Co.
October's issue of OZY is all about breaking systemic socioeconomic barriers for Black Americans. It's time to help black-owned businesses, entrepreneurs, influencers, and corporate executives; a 2019 report done by the JPMorgan Chase Institute shows "socioeconomic and industry composition of a community have a meaningful impact on the financial health of small businesses and their ability to contribute to broad-based economic growth." OZY caught up with financial services firm, JPMorgan Chase & Co. to learn more about their initiatives, such as Advancing Black Entrepreneurs, to help Black Americans overcome these barriers.
Vote Save America: ATTN + Crooked Media
Election season is bearing down on Americans, so ATTN: and Crooked Media have dropped a new video in their Vote Save America campaign. This video campaign aims to educate voters on "key issues at stake" in the U.S. Senate races, focusing on North Carolina, Michigan, and Arizona. The two media companies have released the first video in the series, "The Importance of Senate Races", which features comedian (and North Carolina native) Fortune Feimster. Check it out in the link above and stay tuned for the next two videos.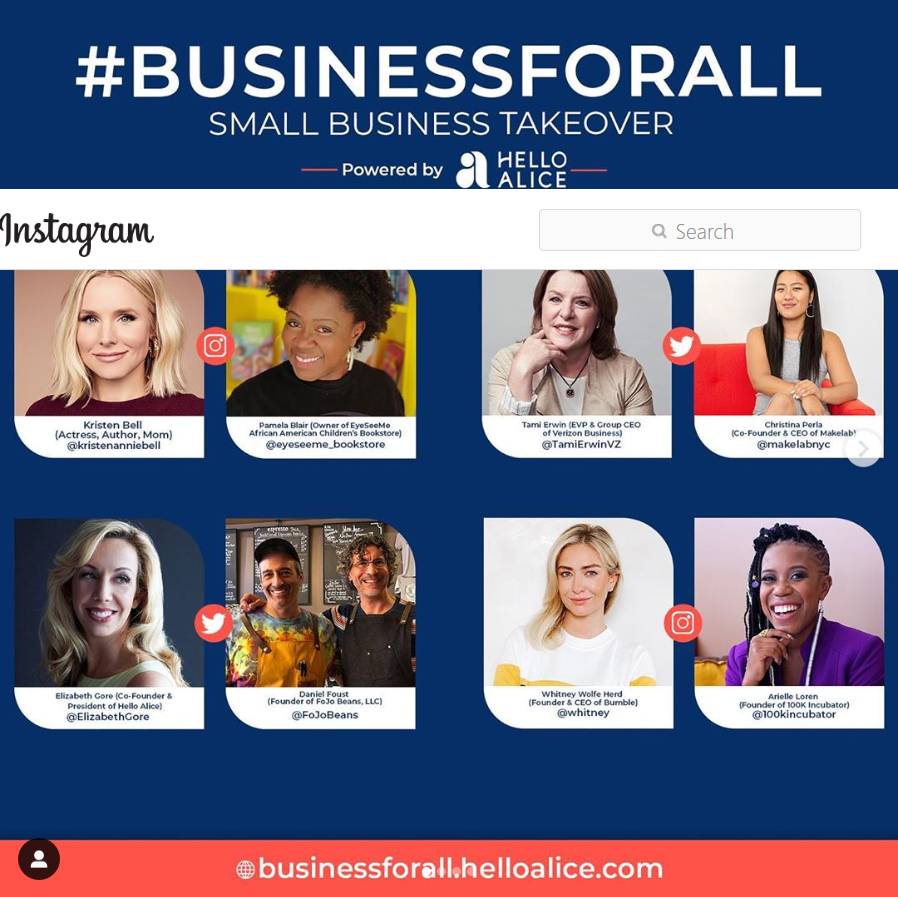 Business for All: Hello Alice and Kirsten Bell + others
This month, Hello Alice launched their "Business for All" initiative, in which small business owners and entrepreneurs are paired with famous celebrities and experts and encouraged to do an Instagram takeover and bring awareness to their respective businesses. Kirsten Bell, Elizabeth Gore (co-founder of Hello Alice), and Whitney Wolfe Herd (founder and CEO of Bumble) are among the influencers who took part in this initiative. Click the link to learn more about "Business for All" and Hello Alice's machine learning technology.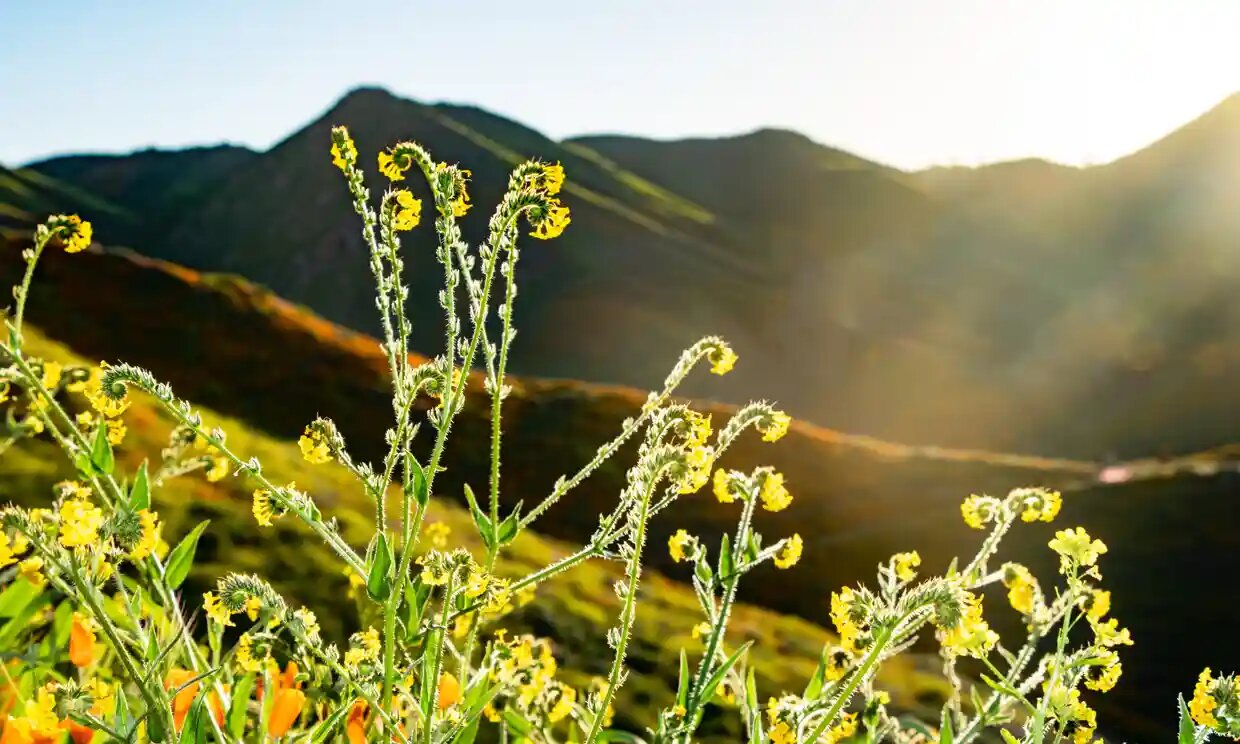 Investing with Impact: Guardian Labs + Triodos Impact Investment Funds
The Guardian Labs teamed up with UK-based Triodos Bank to demonstrate how you can pursue your financial objectives and make a positive societal and environmental impact. Part of a series of articles, here are five reasons why ethical and sustainable investing is a good fit for you (and the rest of the world!).
EY & Citi On The Importance Of Resilience And Innovation: Forbes BrandVoice + EY
Forbes Brandvoice has teamed up with EY (Ernst and Young Global Limited) to bring to you this discussion between EY Customer & Growth Market Leader, Janet Balis and Citi's Chief Marketing Officer, Carla Hassan on the importance of resilience and innovation during the COVID-19 pandemic--especially in response to the accelerated digitization of our professional and personal lives. Tune in to learn more!
Legally Blonde 20 Year Anniversary Virtual Reunion: Hello Sunshine + Legally Blonde cast
Yes, you read that right! 20 years later after the famous film (and absolute classic) was released, Elle Woods and the rest of the cast reunite for a physically-distanced meetup. This magical goodness is brought to you by Hello Sunshine, a media company "dedicated to female authorship across all storytelling platforms" founded by Reese Witherspoon herself. Pull up a chair, click play, and get ready to bawl at the nostalgia. What, like it's hard?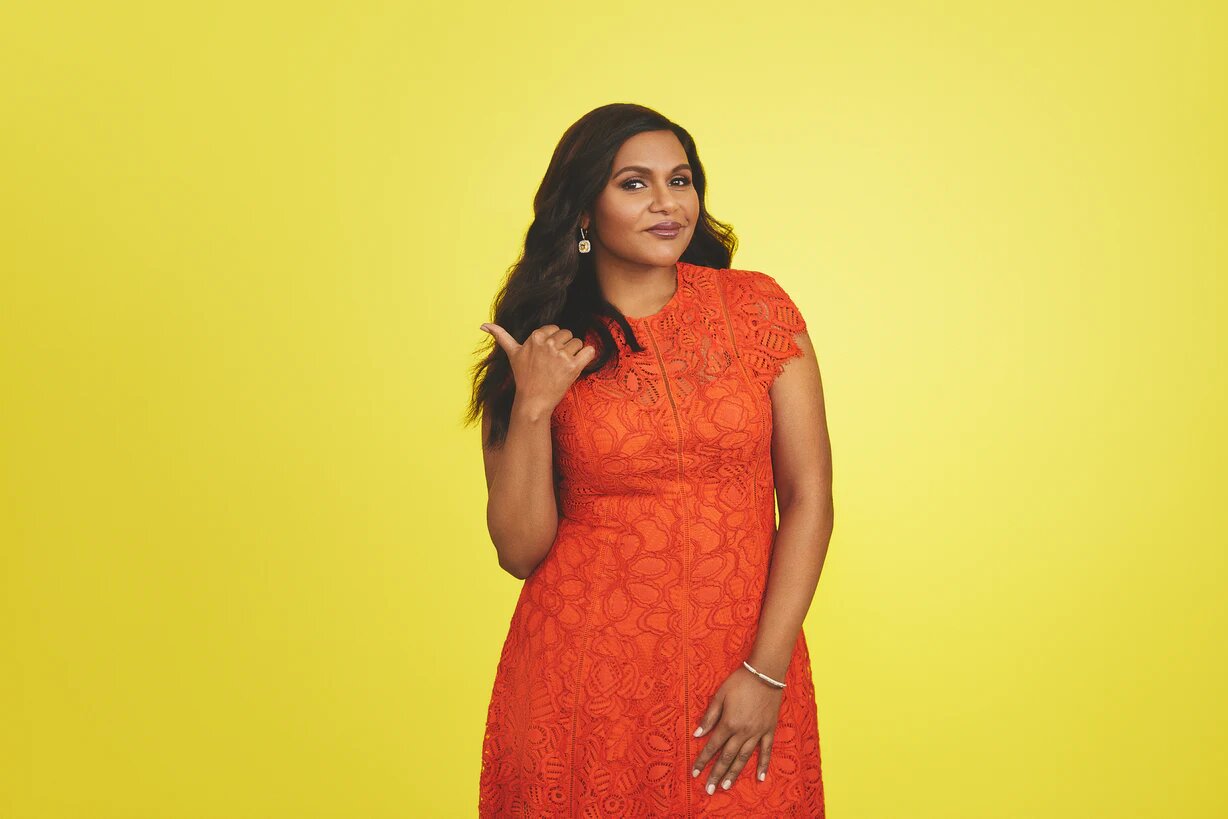 5 Times Mindy Kaling Was All Moms In Her Honest And Hilarious New Essay Collection: Bustle Studios + Amazon Original Stories
Mindy Kaling's Nothing Like I Imagined, is available for Amazon Prime Members as an Audiobook or Kindle e-Book on Oct. 6. Containing six essays, this brand new publication is narrated by Kaling herself . She discusses life since she was launched into parenthood after the birth of her daughter with her usual wit and self-deprecating humour.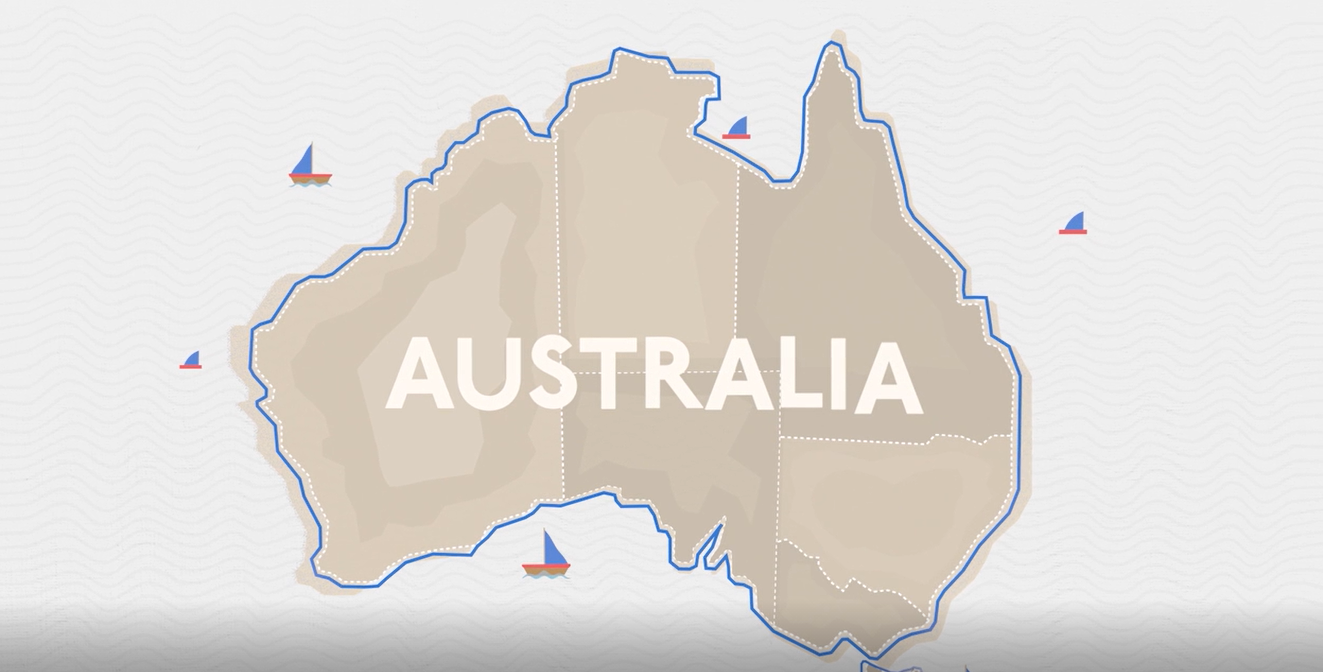 Planting the seeds: BBC Storyworks + Officeworks
BBC Storyworks sure knows how to put together adorable graphics, even for such a dire issue like climate change. This branded content campaign highlights the loss of biodiverse ecosystems due to climate change as well as Officeworks and Greening Australia's initiative to combat it. "Restore Australia" was launched by the office supply store chain and environmental nonprofit in 2017, and its premise is simple: Officeworks will plant 2 trees for every 1 tree cut down for human consumption, based on the weight of paper-based products purchased by customers at Officeworks. This initiative has seen 635 000 trees planted so far.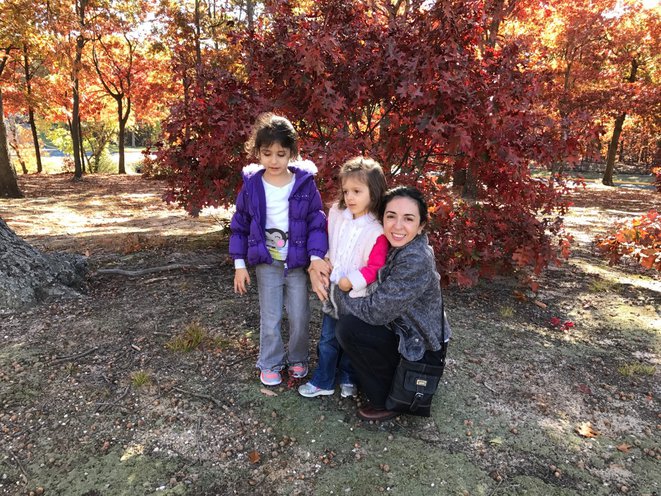 From Romania to New York: a CUNY SPS Success Story: The Gothamist + CUNY School of Professional Studies
Despite the pandemic's impact on educational institutions everywhere, students are persisting through the new online learning models. The Gothamist's October success story features Romanian-born Loredana Cahill, who is pursuing her MA in Psychology at the City University of New York School of Professional Studies. Read more to learn about Cahill's journey as nanny and hostess to physical therapy aide to, finally, graduate student at CUNY SPS.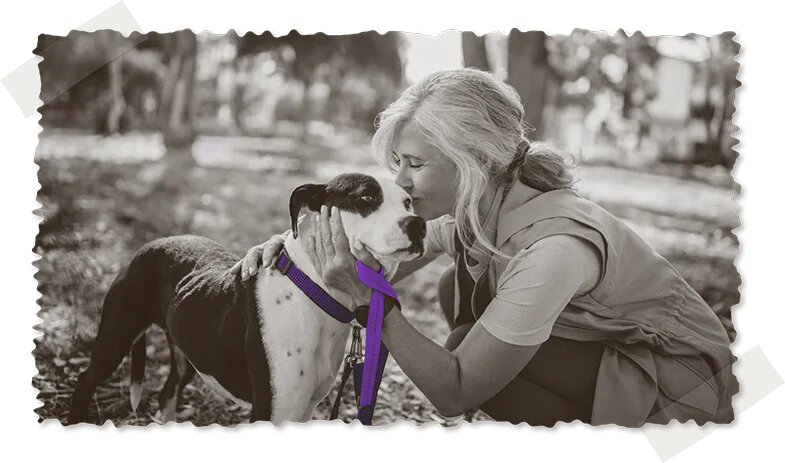 Purple Leash Project: Purina + RedRover + WP BrandStudio
We all know that a pet's love is one of the best sources of emotional support during difficult times. For victims of domestic violence, knowing their pets are welcome wherever they go can make all the difference between leaving and staying in an abusive household, because according to this article by WP BrandStudio, "domestic violence is frequently intertwined with animal abuse." However, only about 10 percent of U.S. domestic violence shelters and transitional housing providers are pet-friendly. Purina and RedRover are working to change that with their Purple Leash Project.