by
There is no doubt that ad blocking use is growing at a rapid rate, and with it the debate over the ethics and appropriate response from those that are being hit financially, the media publishers dependent on advertising for revenue.
With estimates for some sites observing over 20% of their audience already using an ad blocker, it's understandable why many publishers are concerned. However, in our recent study of 250 of North America's top media sites we found that only 3.2% of publishers are currently pushing back against their ad block using visitors. While it's still too early to tell if this will become a trend or simply an experiment, it should be noted that while 8 of 250 sites is a tiny minority, that minority includes influential big hitters such as WIRED, GQ and Forbes.
We take a closer look at how publishers are responding to the ad block threat:
---
The Polite Ask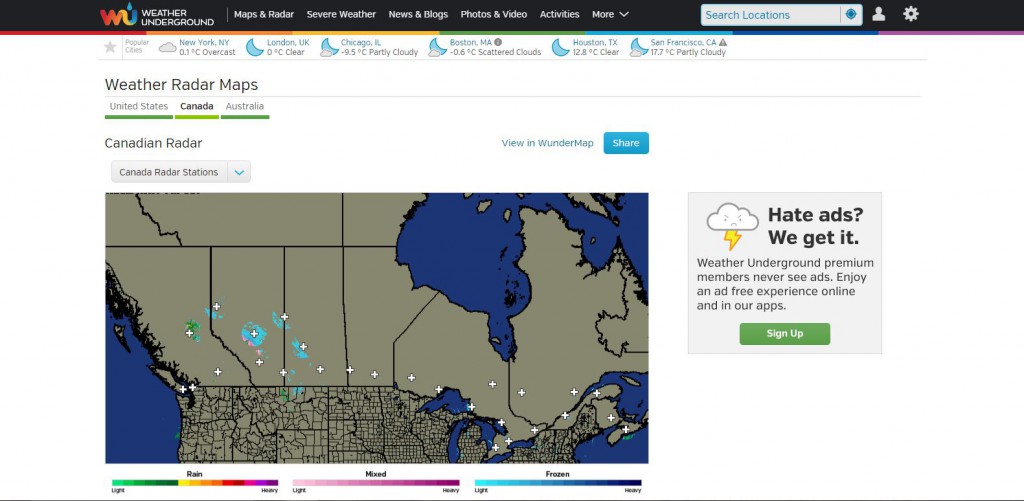 4 of the sites we studied (Slate, Weather Underground, The Atlantic, Nexusmods) didn't actually block the user from accessing content, instead, they showed messages that encouraged the visitor to consider the business needs of the publication and turn off their ad blocker or look for other ways to support them, through subscriptions for example. This honor system approach counts on the user emphasizing with the publisher and their business needs.
---
The Sign Up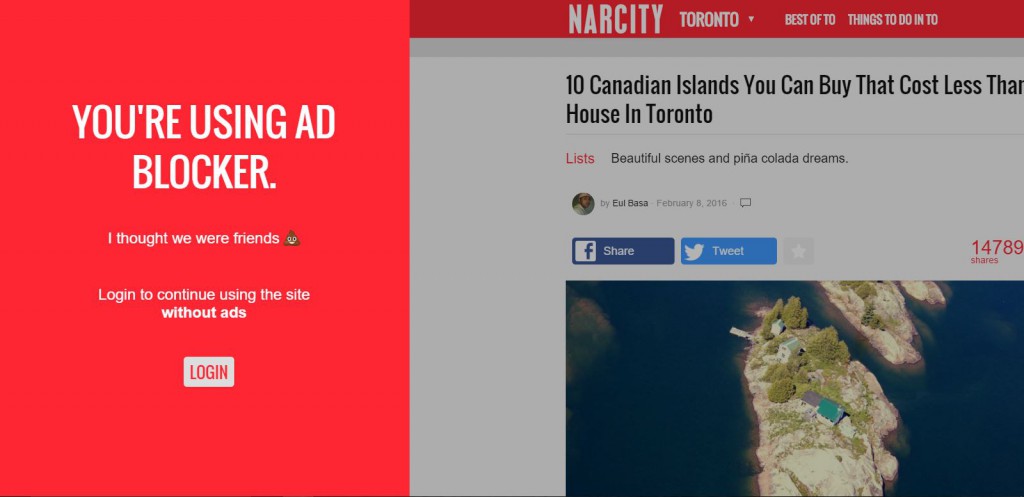 A Canadian site, Narcity, has taken a unique middle ground approach to ad blockers. You can access the content; if you sign in via Facebook. There's no charge to the user but make no mistake, an exchange is still taking place. The reader continues to access ad-free content for free, in exchange Narcity receives deeper data on the signed in user through the Facebook connection. Narcity can use this data to provide more personalized content to their readers, better understand their readers, and in turn, provide more value to their advertisers. Narcity founder, Chuck Lapointe says that so far the initiative has been very successful at converting transient readers into loyal signed in Narcity followers.
---
The Turn Off or Get Out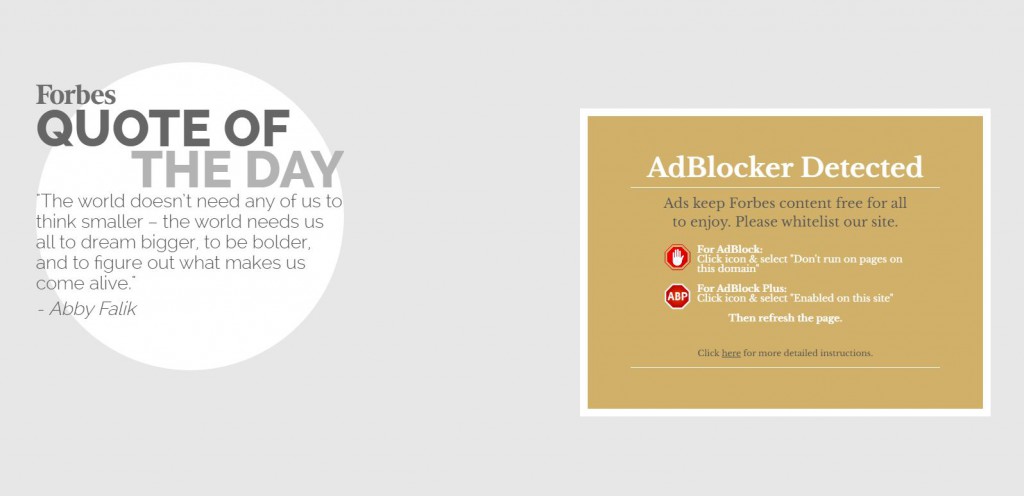 The hardest line in the ad blocking front has been taken by a few of the largest and most influential media sites on the web. Wired, Forbes and GQ are completely blocking access to their content unless the user turns off their ad blocker or signs up for a paid subscription. WIRED recently explained their rationale in a post to their readers:
On an average day, more than 20 percent of the traffic to WIRED.com comes from a reader who is blocking our ads. We know that you come to our site primarily to read our content, but it's important to be clear that advertising is how we keep WIRED going: paying the writers, editors, designers, engineers, and all the other staff that works so hard to create the stories you read and watch here.
For the most part, ad blocking has been a "desktop-only" problem for publishers, with most users installing a desktop browser plug-in such as AdBlockPlus to block elements including ads, tracking scripts from rendering. However, with the introduction of ad block apps into the Apple and Android app stores the issue of ad inventory for publishers may just be getting started.
For a detailed overview of the 250 sites analyzed see the entire list