by
Whether you use the term sponsored content, native advertising, branded content partnership, or any other jargon of the moment, the fact remains that collaborations on content between brands and media publishers continued to grow in popularity in 2017. Data from our recent 2017 Branded Content Benchmarks Report shows why this is more than just a trend, as audiences engage with branded content in ways they never would with traditional advertising.
With the incredible amount of branded content being created each year, it's important to look back and highlight the campaigns that best exemplified our growing industry, which is why we've highlighted 50 of our favorite branded content partnerships of 2017 below.
When Vice's electronic music publication, Thump, crunched the numbers last year and revealed that women make up only 17% of the acts at major electronic music festivals, Smirnoff decided to partner with them and the publisher's women's interest channel, Broadly, to try to do something about that. By embarking on a joint mission to "double the women headliners in electronic music", they've created something even more impactful than the content itself – purpose. Content that stands for something always stands out, especially with the 90% of millennials who would switch brands to one associated with a cause.
Vox has perfected the art of creating explainer videos that are both entertaining and educational by weaving stories into every lesson. This partnership with Spotify launched their new Explainer Studio, a branded video offering that applies Vox's signature deep dives to brand stories. Finding out how Spotify's customized Discover Playlists are built is already interesting for anyone interested in music or technology, but the overarching story of how an obscure 70's synth-funk artist helped shape that process is what really captures your attention at the start.
As proud Canadians, we know perfectly well what makes our country so spectacular. But reaching American audiences with that message can take a little bit more work. Destination Canada was up to the challenge. Partnering with 12 American publications to create 28 original pieces of branded content, they showcased the thrill of traveling north. The content highlighted uniquely Canadian activities that would appeal to specific US states and cities like houseboating down the Rideau Canal, visiting polar bears in Manitoba and exploring PEI's thriving culinary scene. Readers responded incredibly positively, generating over 75K social engagements as they shared the stories with family and friends, so it's safe to say Americans are in love with more than just our prime minister.
(Disclosure: This content was created through the Pressboard platform)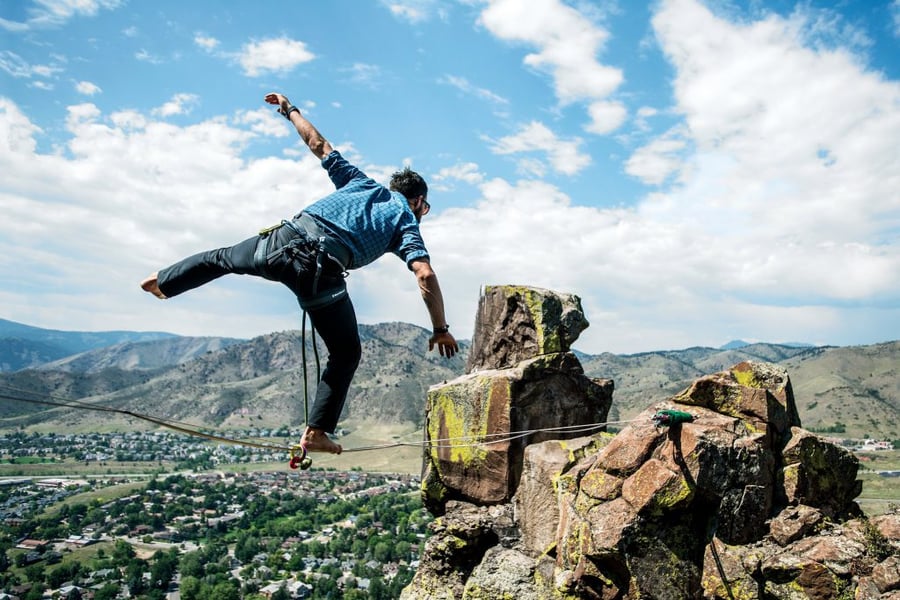 In this partnership between Fitbit and Men's Health, writer Clint Carter was put up to the challenge of mastering three extreme sports in only five days, while tracking his heart rate and steps with a Fitbit. The series includes articles, short films and a full print features in Men's Health magazine. One thing that makes this branded content partnership unique is that the campaign was pitched by Men's Health to Fitbit, not the other way around. Some stories are so powerful that publications are actively seeking out advertisers to support them, rather than simple creating branded content in response to RFPs.
One of the greatest things about branded content is that it enables us to tell more stories. Working in the industry makes it easy to forget that, but this video series reminded me how great it is to tell stories for a living. On the surface, the videos seem like they're about ordinary individuals, but Great Big Story has told their stories in a way that captivates and inspires you.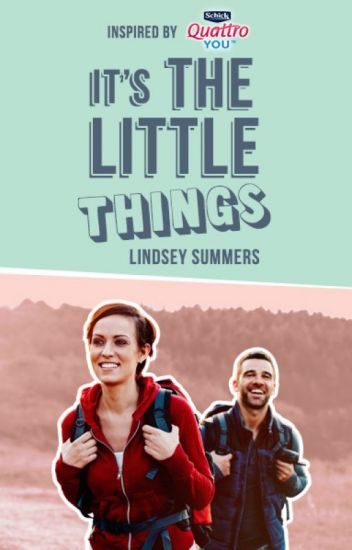 For the few that don't know Wattpad, it's an incredibly popular platform that readers and writers around the world can use to publish and share original stories. This partnership with Schick Quattro saw the creation of four new fictional stories centered around pivotal moments in a young woman's life, like getting a first job, going on a first big road trip and finding love. The series promoted the brand through occasional mentions in the stories as well as accompanying ads. This unique campaign really puts the story into branded storytelling by creating fictional narratives that engage with young audiences on an emotional level.
This short film about the photographer who snaps adorable shots of pitbulls in floral might be one of the most viewed videos on this list, racking up an incredible 12M views of Facebook alone. I really liked how the brand was integrated into the video. It's subtle at first, with Sophie snapping a few photos on a Samsung device, and then moving into an interactive gallery that uses Samsung's Gear VR device, before wrapping up by mentioning that the entire video was created with the Samsung Galaxy S8.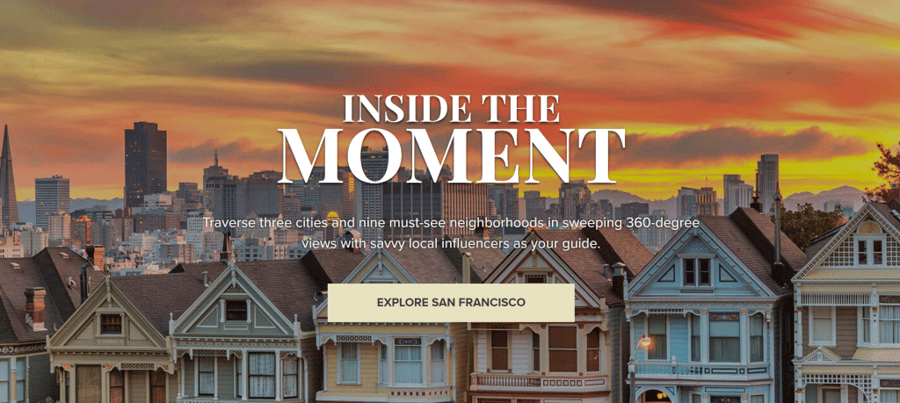 What kind of year-end list would this be if I didn't feature at least one branded VR campaign? Pioneers of the format, The Wall Street Journal Custom Studios created an incredibly engaging campaign to promote Chase's Ritz-Carlton Rewards Card by taking audiences on 360o tours of three cities where they could take full advantage of the credit card. At The Science of Storytelling conference in Toronto, WSJ's Jordan Hyman and Fara Warner shared that the program exceeded all expectations, generating over half a million page views with a bounce rate of only 7%!
This clever move by General Mills extended the reach of their annual baking contest by partnering with Food Network Canada to create a one-hour TV special, featuring the 10 finalists and a $10,000 grand prize. Contests are great for driving initial engagement, but the risk is that the only people invested in it are the entrants and their personal networks. By turning this contest into a TV special with additional video and written content, General Mills was able to engage and entertain a whole new audience for a sustained period of time.
Like New Zealand, this campaign has it all; a celebrity influencer, jaw-dropping views, and food, wine & festival guides for every season. Featuring actress and filmmaker Bryce Dallas Howard, the series of videos and articles take you across New Zealand and do a great job at showcasing everything the island nation has to offer.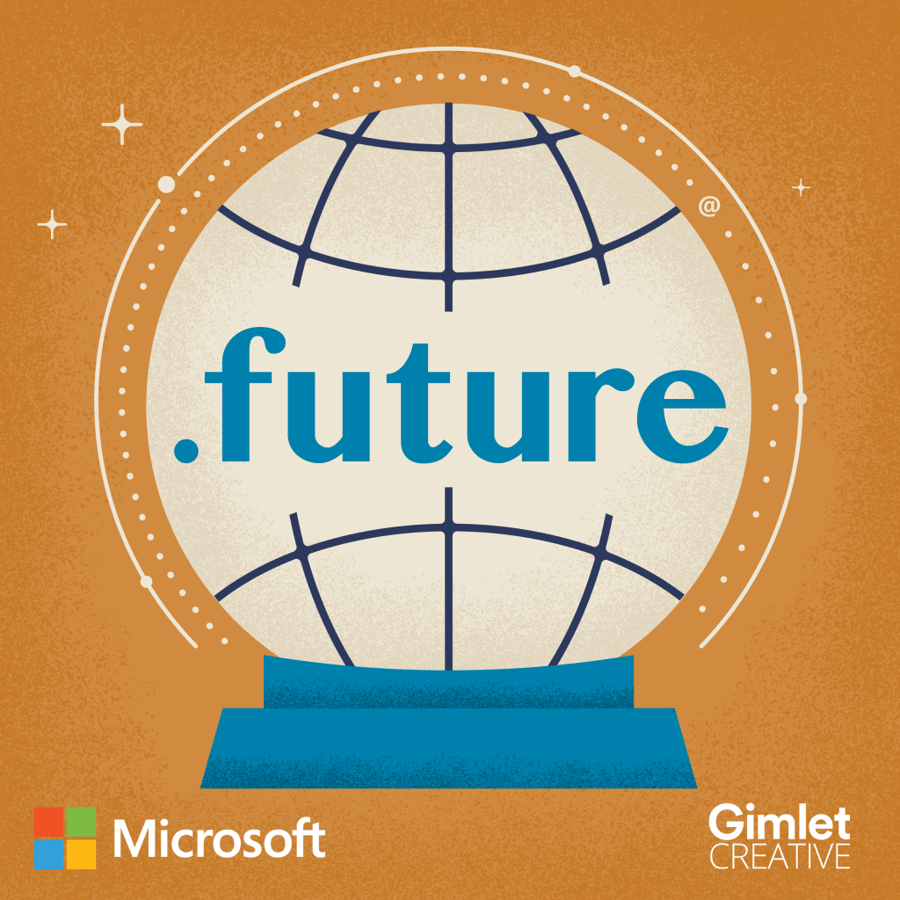 Coming off the success of making branded podcasts for advertisers like Tinder and eBay, Gimlet Creative, the company's branded content studio, launched .future with Microsoft this summer. The podcast explores new and future technologies and examines how they're going to affect future generations. I think we're still in the early days of exploring the limits of branded audio content, but this series demonstrates that good storytelling about engaging subject matter will always break through the noise.
Working with 12 different publications, Toyota created three videos and 10 stories to highlight the economic value of owning a hybrid. One of my favourites? Local publisher Vancouver is Awesome challenged a couple to drive around the city's famous Stanley Park in a Toyota Prius until it ran out of gas. Unfortunately for the drivers, this took way longer than expected (almost 12 hours!), but fortunately for audiences, the journey is hilarious. To top it off, the campaign also offered a $500 gas credit to one lucky winner – enough to keep a Prius-owner rolling for a full year. The three videos received over 134K video views in British Columbia alone.
(Disclosure: This content was created through the Pressboard platform)
I really enjoyed this series of family vacation stories from Fatherly and Airbnb because they felt authentic. Having fathers share genuine stories and photos from their trips pulls the idea of travelling out of the hypothetical and makes it real for the reader, because dads can relate to the writers in some way.
Considering Pressboard was founded in Canada, it'd be a crime if I didn't feature the brand partnership that gave us a new way to watch hockey. Sportsnet and Molson Canadian teamed up in February to start broadcasting a series of six NHL games in virtual reality. Molson Canadian supplied 350,000 VR headsets in cases of beer around the country, and then worked with Sportsnet to create additional content for the partnership. I think we're going to be seeing a lot more VR content in the sporting world soon, so Molson has put themselves at the forefront of technology with this partnership.
Visit Seattle started the new year by debuting five incredible short films with Sundance TV. I spoke with Visit Seattle's VP of Marketing, Ali Daniels, who explained that the partnership was the result of asking media partners to find more creative storytelling solutions. Daniels and her team understood that non-residents could bring a new perspective to telling the story of Seattle that they couldn't as locals. Aside from the stunning results, one of the most impressive things about this campaign was that Visit Seattle trusted Sundance TV and the filmmakers to shoot each video in a single day!
Intel is known for driving the forces of technology, but always operating behind-the-scenes, rather than being a hand-held tech commodity. Their positioning makes them a natural partner for the Verge's Next Level video series, which takes viewers behind the scenes of cutting edge technologies like drones, virtual reality and holograms. Working with some of the world's most innovative companies and research institutions, this partnership positions Intel alongside these innovators and delivers value to their ideal techie audience.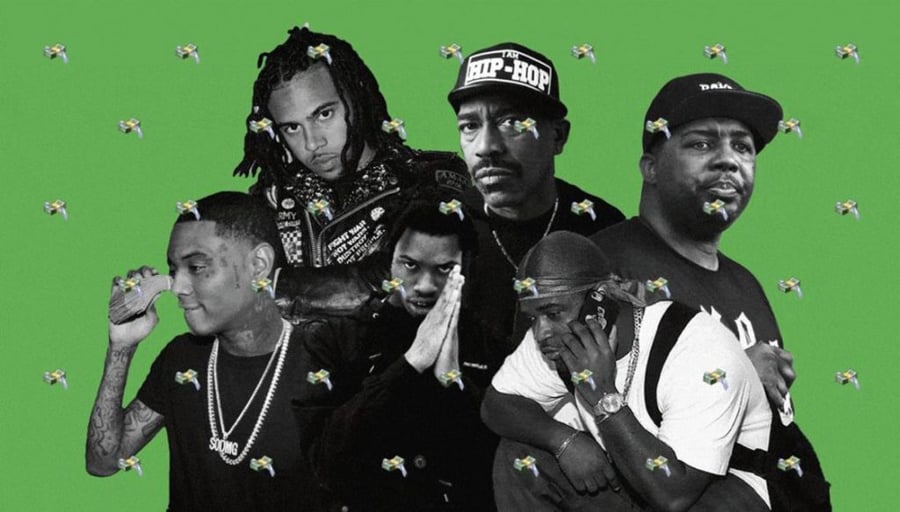 To promote their new TVseries, White Famous, Showtime partnered with music publisher Genius to get six celebrity rappers to weigh in on what "selling out" means in hip-hop today. The Showtime drama is centered around a black comedian who is trying to achieve success within white America without losing who he is, making this celebrity-influencer driven content the perfect way to address these concepts.
The advantage of teaming up with a publisher that's focused on the same industry as your brand is that you get to create content like this. The content is bold in its embrace of the sponsoring brand, and there is honestly no reason for it not to be. Who What Wear readers are there for fashion advice, so highlighting 15 new staples from H&M is great for both the audience and brand.
This video is great because while the sponsoring brand and their products are the focal point, it doesn't come across as forced because IKEA is doing a really nice thing by giving this couple's apartment a makeover. The piece starts by showcasing their daily struggle in the cluttered space, giving the viewer a chance to empathize before IKEA comes in to save the day. It's a simple format used across many real estate and home reno TV shows, and it translates perfectly into short form branded content.
This piece is a great case study in how branded content can be used in unique ways to showcase new and noteworthy products. Travel guides are ubiquitous in the industry, but this one stood out because of how they used Sherwin-Williams new ColorSnap® Visualizer app to build it. The app can create color palettes from pictures on your phone, so Brit and Co are wisely embarking on a series of travel guides that are all based on finding "seriously dream color palettes."
Virgin Holidays partnered with ATTN: to share their brand promise, "Everyone can take on the world." Together they used humour to point out the tragedy of how gay couples are mistreated when travelling. It's thought-provoking branded content, and a quick scroll through the video's comments section shows how much it's truly needed.
The future is now: you can order a Jack in the Box meal and have it delivered to your door via robot! The restaurant partnered with Mashable to spread that good news to the masses through branded content. Jack in the Box proves they are forward-thinking by being the first brand to offer robot delivery, and Mashable's modern, tech-focused readership is the perfect audience to try it out.
(Disclosure: This story was created through the Pressboard platform)
This partnership with the CFL was Twitter Canada's first weekly live-streaming show and has racked up millions of views, culminating with a whole week's worth of live shows leading up to the Grey Cup. The show feels polished but natural – exactly what you'd hope for in a live-stream, making this a branded content home run. Or, rather, a branded content touchdown. The beauty of live video content is that it's easy to edit into bite-size snippets, which the CFL capitalized on across Twitter's Amplify program.
I might be a bit biased here because I have fond childhood memories of RVing with my family, but I think this partnership stood out in because it combined great storytelling and cinematography in short films with easy-to-digest written content. The videos did a great job at showcasing the adventurous lives of RVers by featuring pro surfers, rock climbers and skiers, while the articles provided useful information like "7 Things You Should Know Before You Try RVing" and "9 Myths About RVs that Need to be Debunked."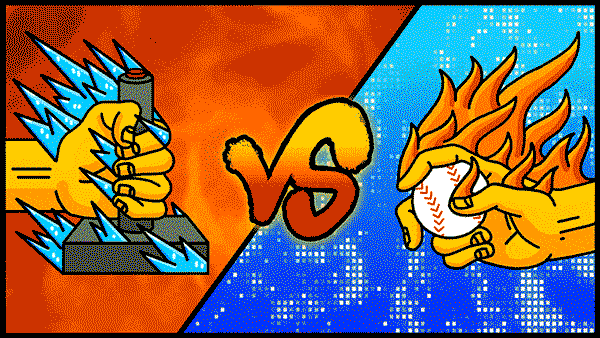 If there's one thing that Gizmodo Media Group does better than anyone else, it's generating conversation. Their Kinja publishing platform was designed to foster discussion between both readers and writers and has been very successful at doing so. What makes this post from Gizmodo and Gillette's Overclocked partnership stand out is that there is little to no "content" created by the publisher. The entire point of the post was to generate discussion in the comments!
Generating a whopping 8.6 million views on Facebook, this branded content partnership between BuzzFeed and Hyundai is definitely the most watched piece on this list. I've said this before, but it bears repeating that showcasing exemplary people with stories that align with your brand's values almost always makes for great branded content.
If you couldn't already tell, I'm a big fan of the go-big-or-go-home listicle because it's helpful for readers and is great for SEO. Think about it, if you're searching for a new hairstyle, would you rather look at a post with nine trendy haircuts or 37? Everyone is a publisher in the world we live in, and there are only so many ideas for listicles, so it makes sense to make yours the be-all-end-all.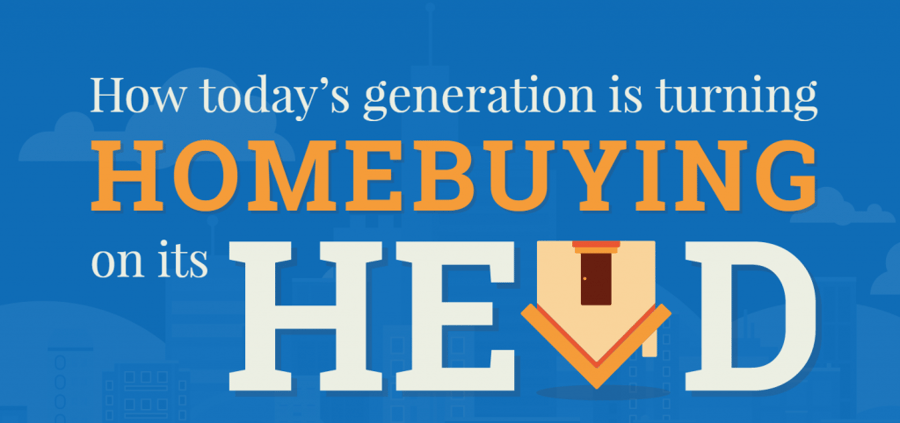 Integrating a survey that displays real-time results into an article is a great way keep audiences engaged becuase it brings statistics to life and includes the reader in them. The added bonus is that every response creates valuable data and insights for the brand – which can also be used to create new content in the future!
Huawei is looking forward to a world "beyond border, barriers and limits" and believes that exploration is what will take us there, so partnering with the BBC's forward-thinking science, health and technology brand was a great fit. This collection of short-films celebrating present-day "explorers" is inspiring and really gives you the feeling that humanity is on the verge of something big.
Tastemade's video content consistently knocks it out of the park, and this is no exception. Tastemade and Cacique, a producer of authentic Mexican cheeses, sauces and beverages, visited the family-owned restaurant Mi Tierra in San Antonio. The restaurant has been in the same family since the '60s, with many recipes remaining unchanged since they first opened their doors. Cacique's sauces and flavors are a part of their family story, and a part of the lives of many Mexican expats who continue to seek out a taste of home.
Bestseller lists are consistently topped by memoirs because people love reading stories that are real and personal. This ode to ranch dressing stood out as an exceptional piece of branded content because the writer shares a lot about himself, starting with his earliest memory of middle school – the day he was introduced to ranch dressing on pizza. From there he takes you on a journey of a love, loss and discovery, all while weaving in the condiment's origin story into his ranch-fueled adventures.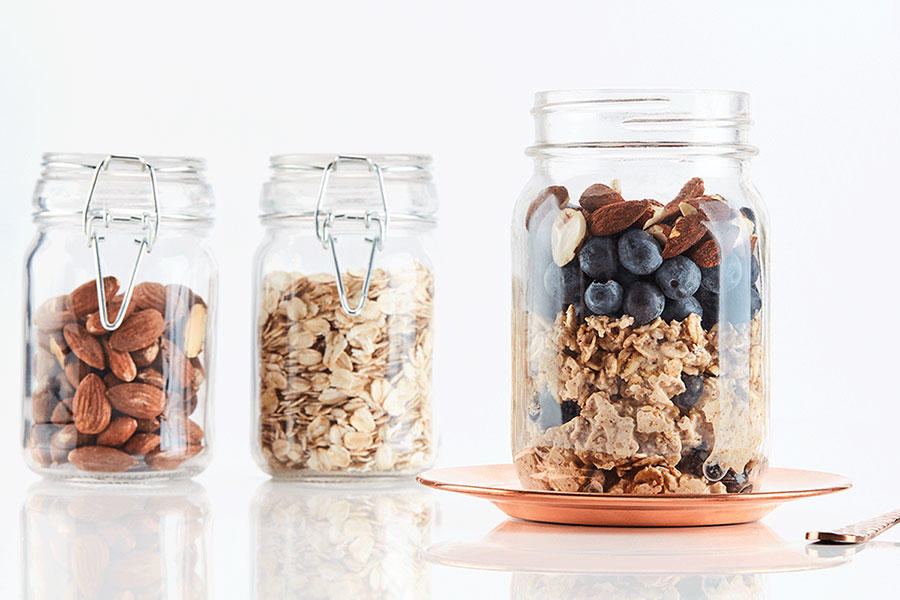 Keeping in the food category, Quaker was looking to highlight the use of their oats in overnight oats recipes, so they partnered with four publishers to create stories that positioned overnight oats as the perfect solution to busy mornings. The content lived on health and parenting websites like Best Health and Parents Canada, and really resonated with readers, who converted back to Quaker's site at over 2x the average conversion benchmarks for branded content. Just more proof that recipe content is king.
(Disclosure: This content was created through the Pressboard platform)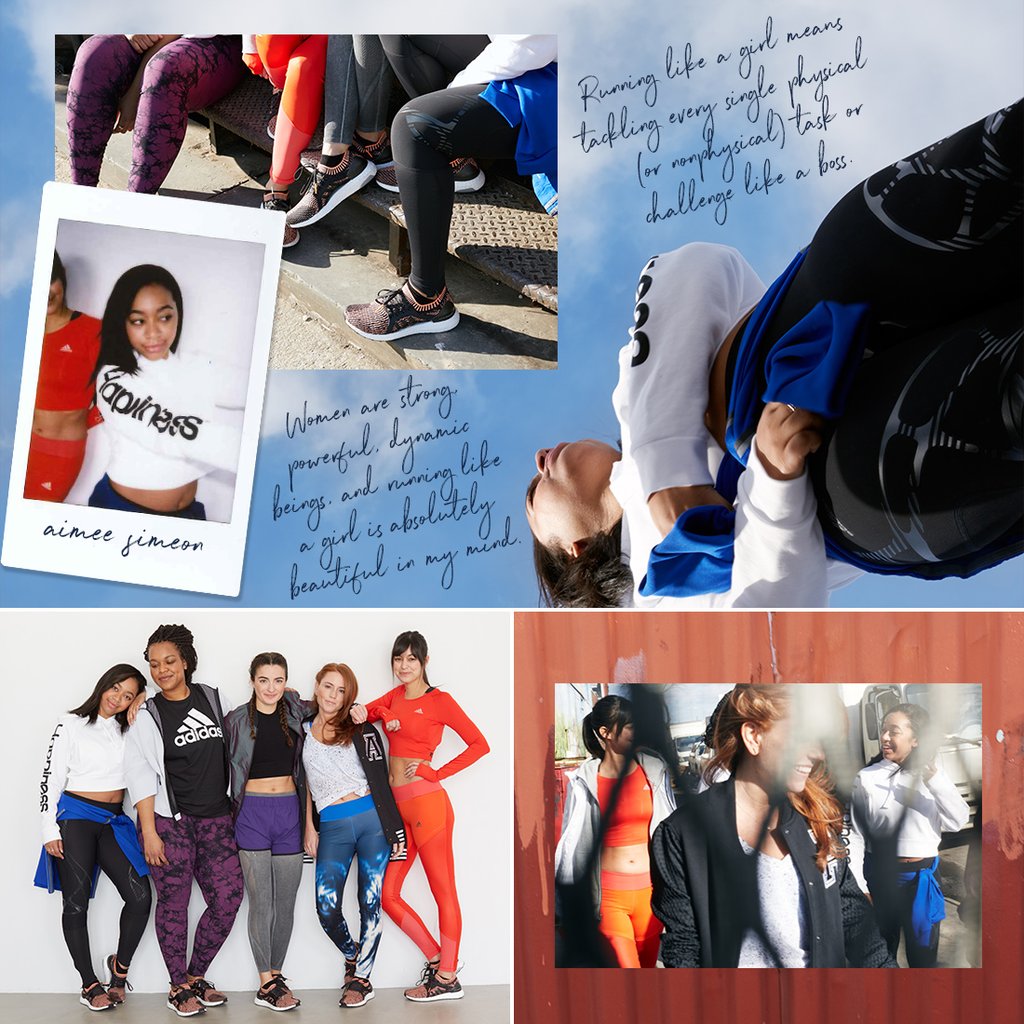 Here's a campaign where the publisher added a uniquely personal touch to a piece of branded content by including themselves in it. In this case, a group of Popsugar employees share their own stories and feelings about the problematic phrase, "run like a girl." As mentioned earlier, personal stories are popular becuase they're real. They also have the added benefit of making a piece one of a kind.
Beautifully shot scenes of a celebrity athlete enjoying a trip down California's coast with his supermodel fiancé is exactly the kind of branded content a luxury advertiser should be creating with their partners. BMW's new video series with Golf Digest doesn't beat around the bush when targeting affluent males. It opts instead to showcase the lifestyle and product they're selling in an obvious way – and in this case, it works so well.
Political activism is having a moment right now, and although I don't want to cheapen it with a remark like that, the marketer in me understands the power of aligning with it, as many brands did during the Super Bowl. BET and Mic utilized the cultural relevance of the topic to promote BET's new show Madiba, a miniseries about the life of Nelson Mandela. The content is honest, informative, and does justice to the topic by not overtly promoting the show.
You can expect virtually everything coming off Vice's Munchies channel to be witty, delicious and engaging – and this partnership with Kraft Singles Bold is no exception. Celebrated Toronto chef Matty Matheson and Top Chef Canada alumni Danny Smiles reached audiences in the most innately Canadian way: with bilingual content celebrating the country's favourite cheese brand, Kraft.
Complex is the perfect partner for Vans, given that their readership is comprised of a large amount of sneakerheads. For this branded video, the #LifeatComplex team takes viewers through the process of designing their own Vans sneakers, competing for who can create the best final look. It offers a casual behind-the-scenes look at office life at Complex as the team riffs on their favourite upcoming TV shows, football season and what's for lunch.
College Humor is a platform with a strong voice, so any piece that didn't fit flawlessly with their tone would stand out like a sore thumb. So, when Amazon's primestudent connected with College Humor, they simply let the publisher do what they do best — create witty, timely, shareable content. With comics, memes and listicles, all related to the joys and pains of heading back to college, Amazon is able to bring brand awareness to their exclusive student deals in a way that is relatable and appealing to their audience.
This branded video series by Starbucks showcases "ordinary people doing extraordinary things to create positive change in their communities." The first season was such a success that they returned for a second, this time in partnership with Upworthy, who is helping to test and distribute the branded content to wider audiences. The inspirational stories are in line with what audiences have come to expect from Upworthy, and shows a more personal side of Starbucks. Without any heavy branding or coffee-pushing on Starbucks' behalf, it's a great way for Starbucks to show where their company values lie.
Even at the end of 2017, the trend of quick and delicious recipe videos still shows no signs of slowing down, which is great news for food publishers and any brands that can work in that category.
Weight Watchers and notoriously-bold digital parenting publisher Scary Mommy took on a risky five-minute scripted video concept that paid off in a big way. "Long-form" video content like this can make it difficult to keep audiences engaged, but this witty parody of popular Netflix show Chef's Table pulled off laughs from their audience. The struggle to maintain a healthy diet while also feeding fussy kids (and in this case adults) is very real to this publisher's audience, and this campaign hit the nail on the head.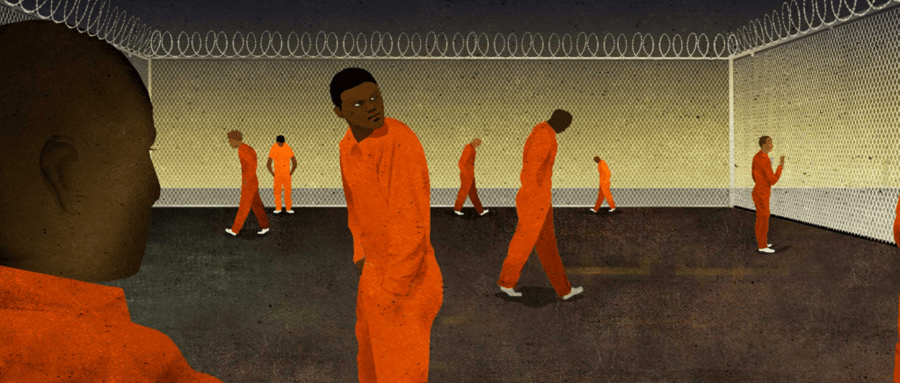 Netflix partnered with The New York Times' T Brand Studio to create this bombshell of a piece to promote their Academy Award nominated documentary 13th. Exploring a loophole in the 13th amendment that made it possible for freed black slaves to be criminalized into indentured servitude, the article is a perfect accompaniment to the original work.
Volvo isn't the first brand that comes to mind when thinking about a luxury SUV, so they set out change this with written content highlighting the intelligent design of the new XC60 SUV. For Entrepreneur, Volvo leveraged an interview with their former Senior VP of Design about the origins behind the vehicle's Scandinavian style. His thought leadership combined with the discussion of the vehicle's unique design elements are sure to pique the curiosity of entrepreneurial minds. Check out more content from the campaign on Mashable and Cottage Life.
(Disclosure: This content was created through the Pressboard platform)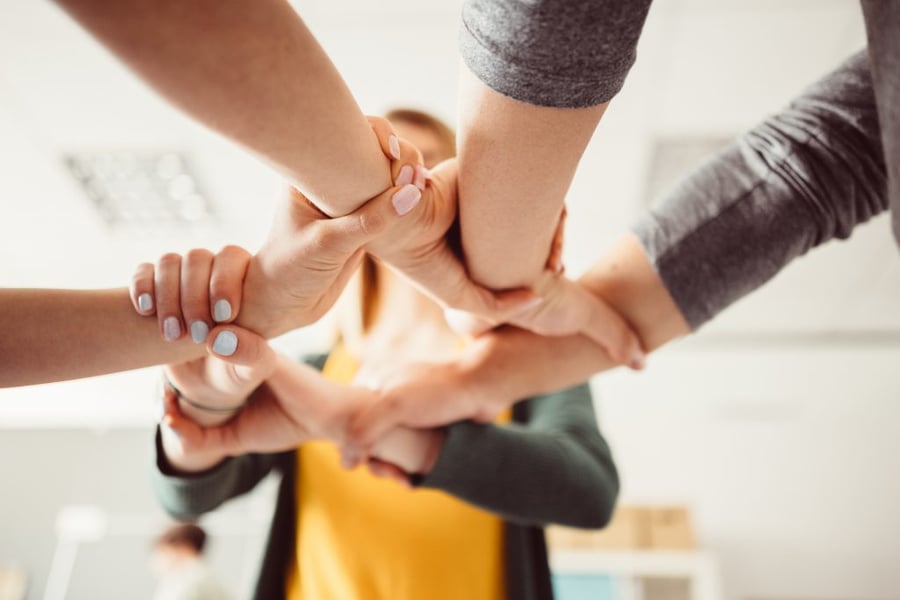 This is a prime example of how great storytelling can be used to promote a cause. The WE Campaign, part of the organization WE Charity, promotes empowering communities to lift themselves out of poverty through sustainable action. This smart campaign played off the misconception that millennials are selfish, by switching every "I" in posts to "we". It's a great way to catch readers' attention and drive conversions, and it worked: pledge conversions increased by 28x according to Steve Meraska, SVP of Innovation and Insights at Starcom.
Time Magazine has an ongoing content series called Firsts, with the goal of promoting women who are breaking ground and achieving success against all odds. A series like this helps to pave the way for the future generation of women, which is truly important. By aligning themselves with this message, the antioxidant-fueled beverage brand bai shows they're not afraid to embrace change, support women and be bold.
The Atlantic's branded content division, Re:think, created this engaging short film to explain why Hewlett Packard Enterprise was working to tackle the challenge of developing an exascale supercomputer. They did an excellent job at breaking the concept down into layman terms and translating the significance of such an endeavour, in the end doing their job by framing Hewlett Packard as an innovative company on the forefront of technology.
This collaboration between Biore and Seventeen is a great example of using your existing network of influencers for branded content. Shay Mitchell, star of Pretty Little Liars, signed on as a Biore brand ambassador last year and has been appearing in commercials and on social media for the brand since. Branded content partnerships are all about harnessing a publication's credibility with their audience, so adding another recognized face into a campaign makes it that much better.
I liked this partnership because the content is perfect for both publisher and advertiser. With stories like "How To Build An Outdoor Mancave" and "How To Build A Backyard Gym," it's clear who the audience is and what AskMen and Scotts are trying to get them to do — and for a partnership like this, it's great that they're not trying to obscure the brand's goal. By creating "backyard content" around four pillars, gym, man cave, kitchen, and office, they're also able to use a single campaign to speak to a wide variety of guys with different needs and goals.
To promote Chris Gethard's new comedy special, HBO teamed up with the A.V. Club to create this funny interview. What makes it great is that it's comprised entirely of real questions from A.V. Club readers, so it doesn't come across like an overtly promotional "fluff" interview that you often get from entertainment outlets.
This MTV Cribs-esque walkthrough of NBA star CJ Mcollum's closet is sure to do well with even the least sartorially-inclined basketball fans. The writing allows for his laid-back personality to shine through and shows that the way thinks about clothes is accessible and not out of reach for the average guy.
Thanks to all of the brands and publishers on this list for continuously creating content that makes me excited to be part of this growing industry! Did I miss one of your favorite branded content partnerships of the year? Share it with us in the comments!