Ah 2021, we finally left the pandemic behind, everything returned to normal and COVID is a distant memory...
Well maybe not, but what did return in a big way was the world of branded content partnerships. Over 8,800 branded content partnerships were measured through Pressboard Studio in 2021, a whopping 65% increase year over year. While Health & Wellness continued to be most popular topic category, Food & Drink and Travel were #2 and #3 respectively, a big change from the lockdowns of 2020.
For this year's Top 100 we've broken out the winners based on various aspects that make a branded content piece exceptional. Production value, originality, audience value, partnership fit and performance. We've also highlighted specific partnerships that focus on Diversity and Inclusion, Local and International stories, and a new category for Commerce content, an area that continues to grow among publishers and brands alike.
Here are the Top 100 Branded Content Partnerships of 2021.
Note: Ranking any type of creative work is incredibly difficult, beauty is in the eye of the beholder as they say. Pressboard receives hundreds of submissions, in addition to the thousands of campaigns that are measured through Pressboard Studio software each year. Campaigns are evaluated using a 50 point system. Points are awarded for audience value, originality, production value, partnership fit and performance. Without a doubt there are campaigns that we have missed that deserve to be on this list. If you have a great branded content campaign, we welcome submissions for future consideration through Pressboard Inspire | Submit a Story.
---
Jump to a Section:
---
Top 10 - Overall
---
Top 10 - Partnership Fit
---
Top 10 - Local and International
---
Top 5 - Celebrating Diversity & inclusion
---
Top 5 - Arts & Entertainment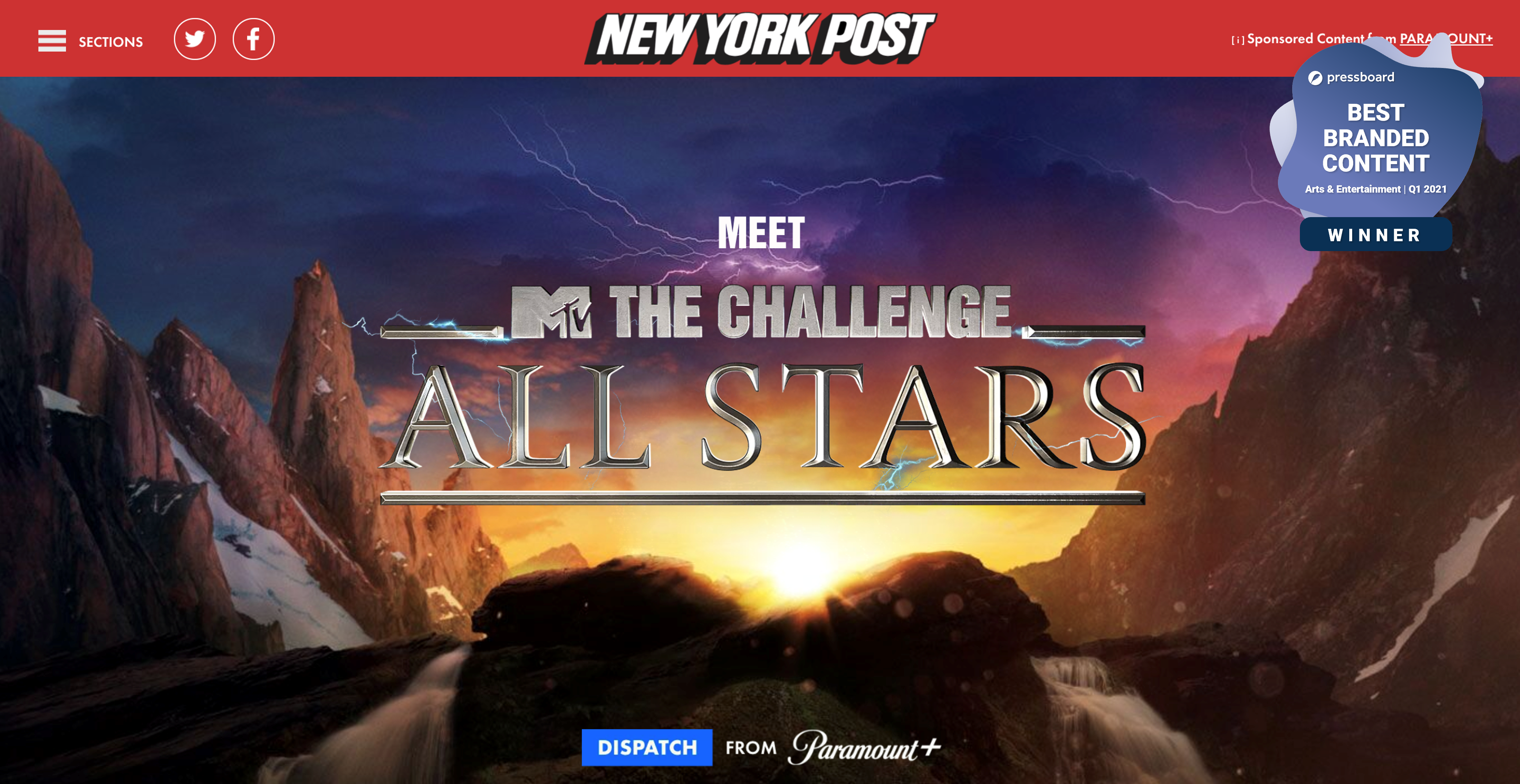 ---
Top 5 - Beauty & Fitness
---
Top 5 - Food & Drink
---
Top 5 - Health & Wellness
Thank you again to the hundreds of publishers and brands who submitted incredible work for consideration. To check out all of the entries, use the Search function on Pressboard Inspire